Eddie Van Halen Was a 'Big Influence' on 'Bill and Ted,' Writer Ed Solomon Tweets, Reveals He Wanted Him in 'Face the Music'
Eddie Van Halen has died. The legendary guitarist and founding member of Van Halen was 65. 
Van Halen's son Wolf Van Halen announced the news in an Oct. 6 tweet. 
"I can't believe I'm having to write this, but my father, Edward Lodewijk Van Halen, has lost his long and arduous battle with cancer this morning," he wrote. "He was the best father I could ever ask for. Every moment I've shared with him on and off stage was a gift."  
Ed Solomon talks about Eddie Van Halen's influence on 'Bill and Ted's Excellent Adventure'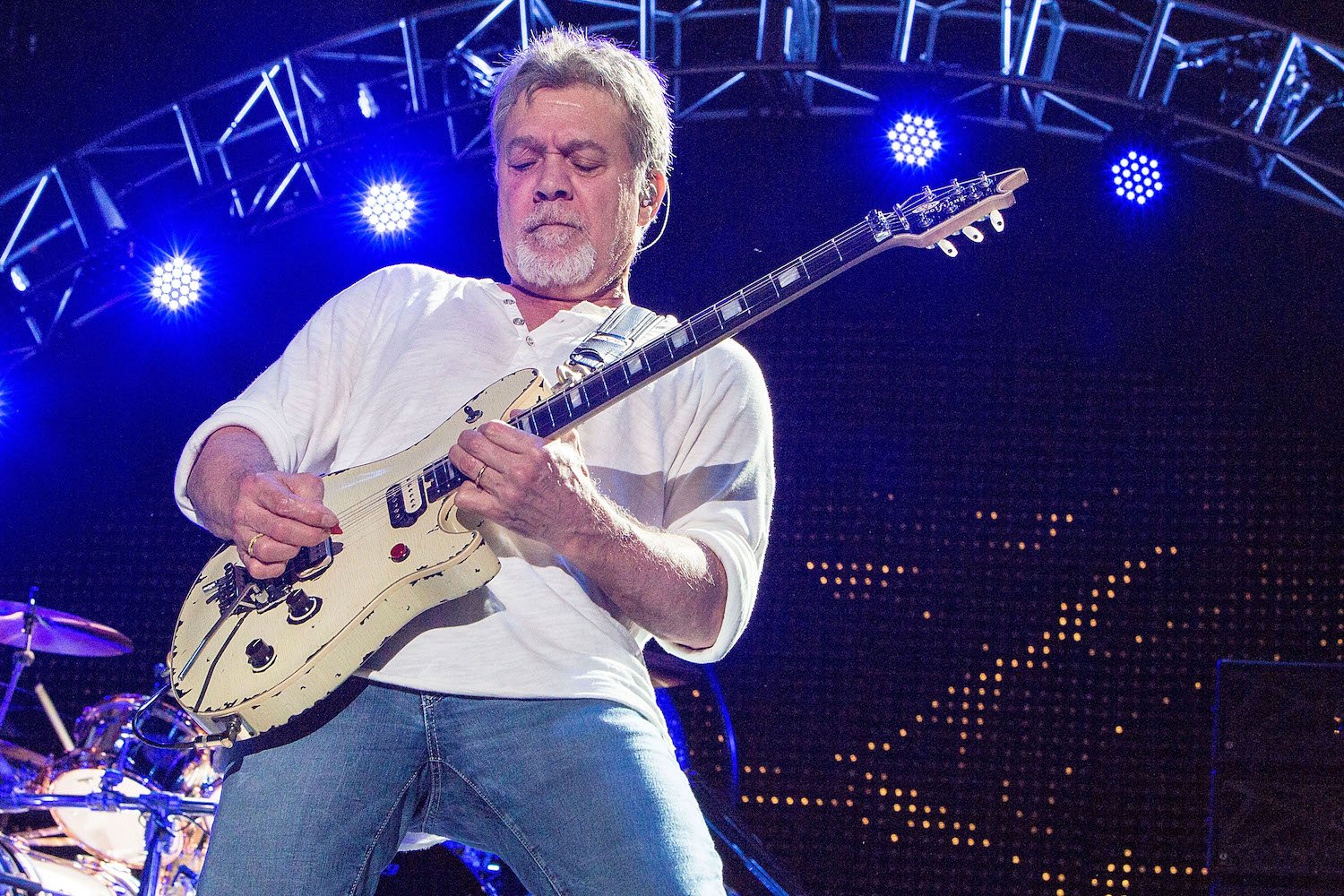 The news of Van Halen's death was met with an outpouring of grief online. Family, friends, and fans all shared their memories of and tributes to the musician. Among those reflecting on Van Halen's legacy was Ed Solomon, the co-writer (with Chris Matheson) of Bill & Ted's Excellent Adventure and its sequels Bill & Ted's Bogus Journey and Bill & Ted Face the Music. 
"Super sad to hear about the passing of Eddie Van Halen," Solomon tweeted. "He was a big influence on Chris & me as we were writing Bill & Ted. In fact, when director Stephen Herek was reading the script he got 3 pages in, stopped, put on 1984 & resumed. We wanted the movie to be a cinematic 'Jump.'"
Bill and Ted were big Van Halen fans 
Bill & Ted's would-be rock stars Bill S. Preston, Esq. (Alex Winter) and Ted "Theodore" Logan (Keanu Reeves) are huge fans of Van Halen. In an early scene in Excellent Adventure, the pair engage in a circular discussion about the future of their band, Wyld Stallyns. 
"Ted, while I agree that, in time, our band will be most triumphant, the truth is, Wyld Stallyns will never be a super band until we get Eddie Van Halen on guitar," Bill tells his friend. 
"Yes, Bill, but I do not believe we will get Eddie Van Halen before we have a triumphant video," Bill replies. 
But before they can make a triumphant video, Bill and Ted decide, they need Van Halen to teach them how to actually play their instruments. The conversation hints at the paradox of time travel as depicted in the film. 
Later, after the pair travel through time to complete their history project, Bill pretends to be a "Deputy Van Halen" when he calls Ted's police officer father to tell him he's found his lost keys. 
Winter responded on Twitter to the news of Van Halen's death with a crying emoji and a single-word: "Ugh." 
Solomon wanted Eddie Van Halen to be included in 'Bill & Ted Face the Music' 
In the Bill & Ted movies, the time-traveling duo never succeed in getting Van Halen to join their band. But in a tweet, Solomon revealed that he had hoped Van Halen could play some part in the recently released Bill & Ted Face the Music. 
"We tried to get him to do something — anything — in Face the Music, but they said he was unavailable and wouldn't tell us why," Solomon wrote. "Sadly, I think I know now."
Check out Showbiz Cheat Sheet on Facebook!