Edward Norton Can't Stay in His Lane on a Film
Edward Norton is a talented actor with a flair for portraying eccentric, emotional characters. He has appeared in everything from blockbuster action movies to independent dramas, and while he has been heralded by critics as one of the finest performers of his generation, Norton has also been criticized for reportedly being difficult to work with. In addition to being somewhat of a diva on set, Norton has developed a reputation for seriously overstepping when working on a film project.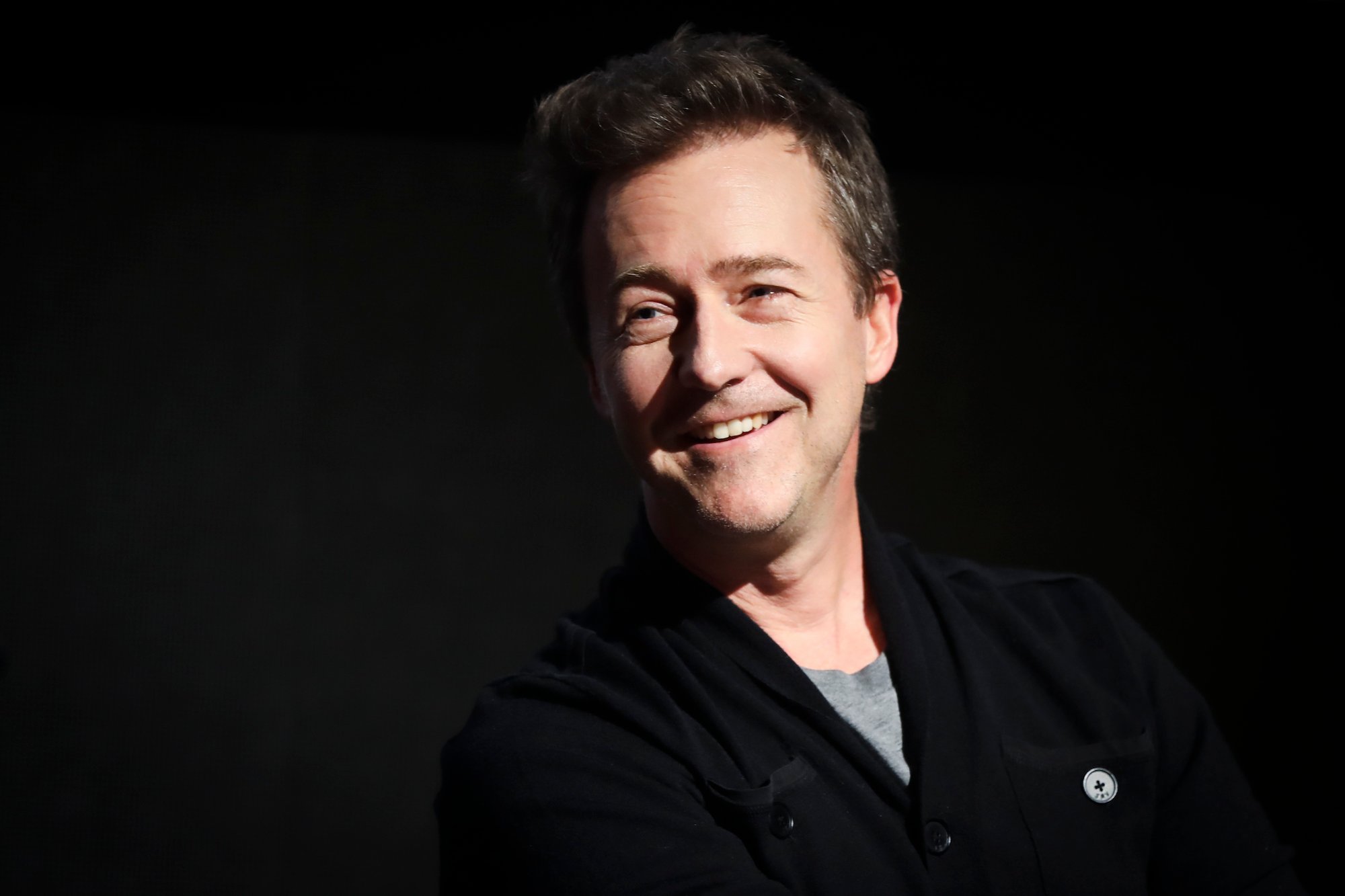 How did Edward Norton become famous?
Edward Norton was born in Boston in 1969. Norton was raised by parents who were very socially conscious and regularly campaigned on behalf of environmental causes, igniting the same passion for social justice in their young son. They also brought him to plays, which inspired him to develop an interest in the theater and acting, according to IMDb. He began acting in plays around his hometown, eventually going on to perform in productions and study at Yale College.
Norton graduated in 1991 and moved to New York City to pursue his acting career. He studied method acting, the acting style made popular by thespians such as Marlon Brando. After a few years of working on various stage productions, Norton began his introduction to films in the mid-nineties. A few of his early roles include parts in movies like Primal Fear, Everyone Says I Love You, and Rounders. By the late nineties, Norton was a big star in Hollywood and had started to receive critical acclaim. 
What is Edward Norton best known for?
In 1999, Edward Norton appeared in the thriller Fight Club, also starring Brad Pitt. Norton made a splash and his performance as the film's unnamed narrator was heralded as one of the finest acting jobs of the year. Over the next few years, Norton continued to act in well-received movies, such as The Score, opposite Marlon Brando, as well as a few flops, like the legendarily bad film, Death to Smoochy. He also tried his hand at filmmaking, working as a director and producer for several major projects.
Over the past decade, Norton has continued to work in Hollywood on projects that appeal to him. He joined an elite club of action superstars when he played Bruce Banner/The Hulk in the 2008 film The Incredible Hulk, and even though he was miscast, the film received some very good reviews from critics. 
Edward Norton is notoriously difficult to work with
Even while Edward Norton made waves in Hollywood in the early days of his career, he slowly began making headlines for other reasons. He is known for being difficult to work with and has reportedly clashed with directors and producers several times regarding the direction or overall vision of the film project in question. In fact, Norton's disposition could be one of the major reasons why the actor never returned to play Bruce Banner in any of the subsequent Marvel films. Reportedly, Norton rewrote the script for the movie right before the film went into production, creating chaos on set and causing tension between Norton and the film's director, Louis Leterrier.
Marvel Studios seemed to confirm this rumor by releasing a statement that read, in part: "Our decision (to not bring Edward Norton back) is definitely not based on monetary factors, but instead rooted in the need for an actor who embodies the creativity and collaborative spirit of our other talented cast members," according to Screenrant. Additionally, Norton reportedly tried the same tactic on the set of his film, American History X, going so far as to go into the editing room and create his own cut of the film. 
In spite of Norton's alleged difficult nature, he is undoubtedly talented – which keeps him a vital force in Hollywood, year after year.