Edward Norton Once Shared Why He Never Considered Himself a Method Actor
Actor Edward Norton is often regarded as one of the best actors Hollywood has to offer. This is in no small part due to the dedication he's shown in his craft. Despite his work ethic, however, Norton once shared that he'd never see himself as a method actor, which was a term he believed most used incorrectly.
Why Edward Norton wouldn't describe himself as a method actor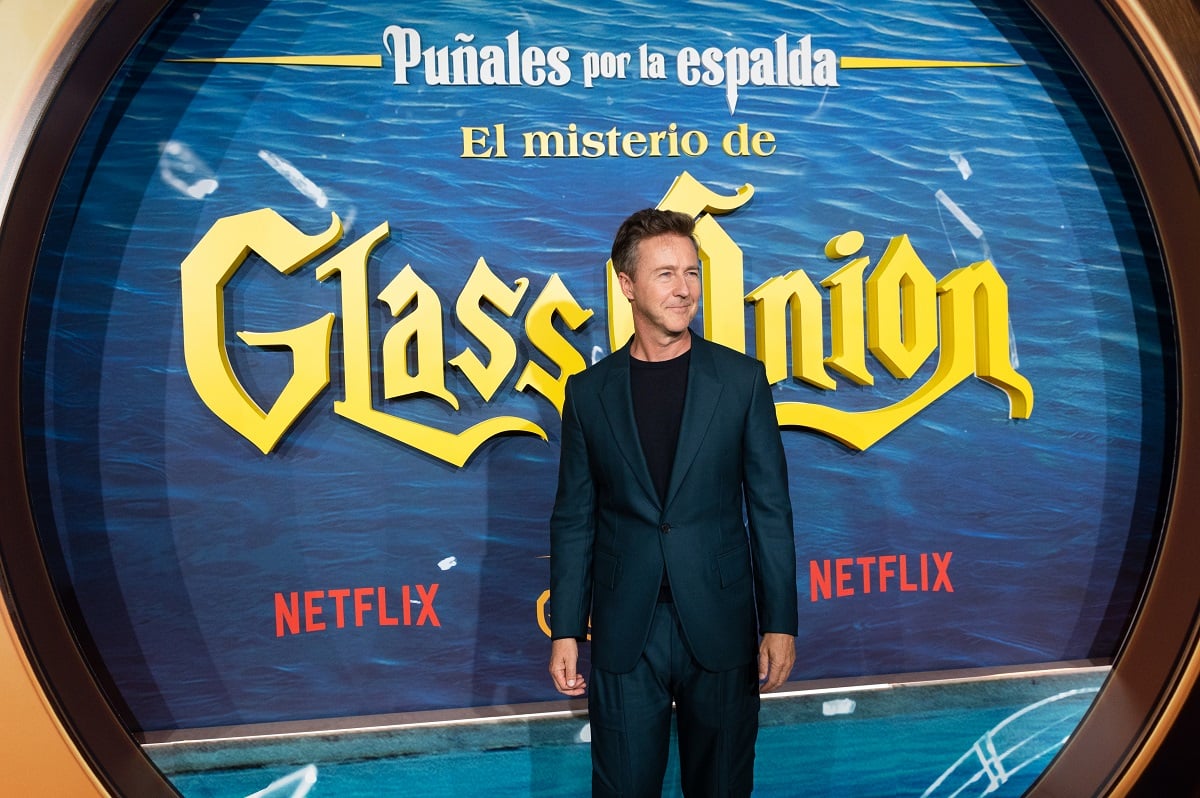 Hollywood is full of actors who have been willing to go to extreme lengths for roles. Stars such as Daniel Day-Lewis have been known for staying in character even after the director yells cut. Meanwhile, performers like Christian Bale and Tom Hardy are often willing to radically change their bodies if it means immersing themselves in a role.
Norton isn't a stranger to this process. Films like American History X and Fight Club, for instance, already saw the actor alter his physique for narrative purposes. Still, the actor wouldn't go so far as to say that he's ever gone method for any particular role. If only because Norton didn't consider himself a method actor to begin with.
"I've never called myself a method actor. I never got much out of that whole line of thought, personally," Norton once said in a 2010 interview with Vulture. "The problem is there's this romance, this sort of legend of the method and the actor's studio and Lee Strasberg. But the truth is that actual distinction about what these different ideas were, and what is what, has been totally lost. You're describing it correctly, but the truth is, every lazy entertainment journalist, basically they say that someone's a 'method actor' if they do anything …"
Edward Norton believed method acting was being confused for commitment
Drawing from his own experience, Norton thought that the term method acting was grossly misused among the acting community. To Norton, many performances considered method were really just an example of an actor's strong dedication to their roles. Norton argued that performers like Marlon Brando and Robert De Niro, known for going method, in fact didn't go method at all.
"What people started saying was the method was, in fact, just kind of realism. De Niro gaining weight in Raging Bull is not like the method. It's just commitment," Norton said.
Even someone like Day-Lewis didn't display what would be considered method acting in Norton's eyes.
"Even when people say that Daniel Day-Lewis won't leave character on the set, I don't relate to that as method. I just relate to that as an actor with an intensive commitment to staying inside the reality of his character. I think that's a concentration technique," he said.
Norton felt true method acting was such a rarity that he never personally encountered someone indulging that type of acting.
"I haven't worked with a person in my career who I would say is a method actor," Norton added.
Edward Norton on the true definition of method acting
Norton felt the true definition of method acting could be found while studying late theater director Lee Strasberg.
"The method as Lee Strasberg described it was the idea that your emotional memory and your sense memory was the conduit through which you accessed all of what you needed for the work — and it was the deepest and most intense way for you to bring out the deep truth of a certain piece of work," Norton said.
In an interview at the Hampton International Film Festival (via IndieWire), Norton confided that he felt Strasberg's method was diluted over the years. And the misunderstanding of method acting risked doing more harm than good to actors.
"My personal opinion, both intellectually and through experience of working with people who got way too hung up on the cult of Lee Strasberg, is that when you are working with somebody who isn't using the circumstances of the text it's like acting with someone who's looking in a mirror," he said. "I think that became crippling to a lot of actors."