'Edward Scissorhands' Behind the Scenes Facts Fans Need To Know Before Spooky Season
Tim Burton's 'Edward Scissorhands' starring Johnny Depp and Winona Ryder, is filled with interesting BTS facts.
Tim Burton's Edward Scissorhands is chock full of thrilling behind the scenes facts that are just as exciting as the movie itself. The 1990 film, starring Johnny Depp and Winona Ryder, still holds a special place in the hearts of Burton and Depp fans alike. With its quirky characters and unique takeaways, what's not to love about this film? And with Spooky Season on its way, what better way to celebrate than to brush up on your Scissorhands knowledge? Let's get right into it.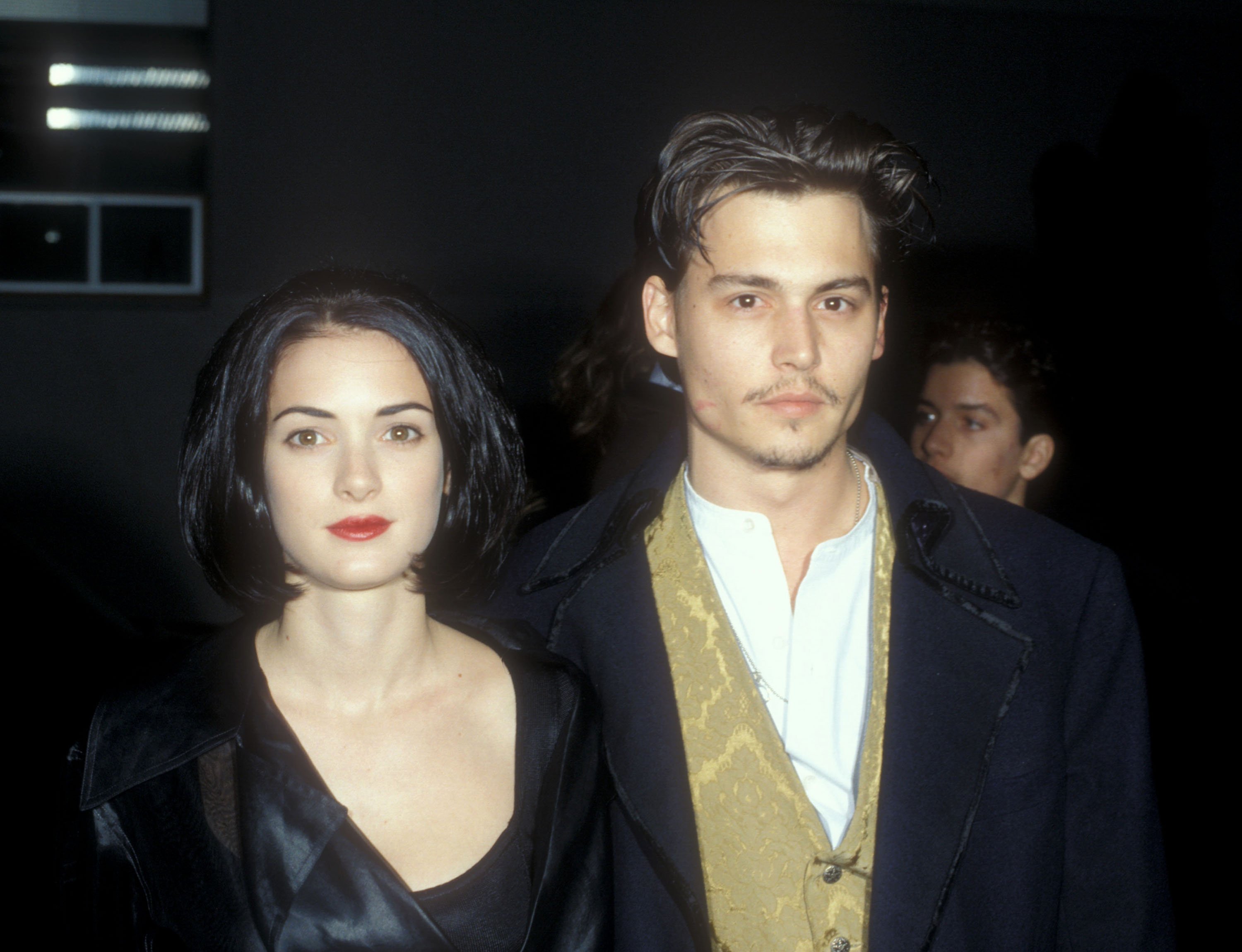 'Edward Scissorhands' is Johnny Depp and Tim Burton's first film project together
Burton and Depp have been collaborating for 30 years now. Their long-standing partnership is admirable for fans of the artists, and it's hard to believe that Scissorhands was their first-ever film project together.
Although the studio initially wanted to cast Tom Cruise for Edward's part, (with Laura Dern considered for Kim), Burton made the right choice by casting Depp and Ryder.
The character of Edward is based on a dog
While, for the most part, Edward is based on Burton himself, the character is also based on the screenwriter's dog. Caroline Thompson, who wrote Edward Scissorhands reveals to PopSugar, 
"Edward was based on Tim. It's kind of a love letter to Tim, but most of his attributes were based on my dog. I had this beautiful Border Collie mix when I was in college. When I was 18, I took this dog to college with me, and she had a presence and a character. I swear to God if she had a larynx, she would've talked. I mean, she was that involved in my success. She was everywhere I was, sitting next to me and enjoying everything I was enjoying, but not able to quite do it because she was a dog. And that's how Edward is. He's just sort of like, 'Uhhh, OK I want to be here, but how?'"
Johnny Depp and Winona Ryder were engaged to each other while filming
For those who are too young to remember, Depp and Ryder were the "it" Hollywood couple of the early 90s. Depp famously got the words "Winona Forever" tattooed to his bicep, and the pair became engaged after only five months of dating.
In Winona Ryder: The Biography, their first time meeting is best described:
"It was at the premiere of that movie where Johnny Depp spotted Winona. They were in the lobby of New York's Ziegfeld Theater, and according to both, it was love at first sight. 'I was getting a coke,' remembers Winona.

But Depp was more precise. 'It was a classic glance,' he said, 'like the zoom lenses in West Side Story, and everything else gets foggy.'"
A member of The Backstreet Boys is featured in the background
How much more '90s can this movie get? Believe it or not, the film features one of the backstreet boys as an extra in the movie. If you look close enough, you can spot Nick Carter going down a slip n' slide. 
Tim Burton wrote Kim's character as a joke for Winona Ryder 
Ryder is known for her attraction to all things gothic. At the time, the Beetlejuice actress was famous for wearing all black, and she was the last celebrity to be spotted in a cheerleading uniform. Yet alas, Burton wrote her character as a popular cheerleader who is pretty much the antithesis of Ms. Ryder. 
In Burton on Burton, the director laughs about how unusual it was to see Ryder in the girly outfit. "It was so funny," Burton recalls. "I used to laugh every day when I saw her walk on the set wearing this little cheerleader outfit and a Hayley Mills-type blonde wig. She looked like Bambi."