Elise Neal Alludes to Will Smith and Jada Pinkett Smith's Potential Marital Trouble as the Reason She Quit 'All Of Us'
More celebrities are coming forward to share their experiences of working alongside Will Smith and Jada Pinkett Smith in the aftermath of Jada's confession to a past romance with August Alsina. Elise Neal worked with the Smiths on the sitcom All Of Us before she quit at the end of season two. Neal now says she quit because the Smiths' marital troubles created tension on the set.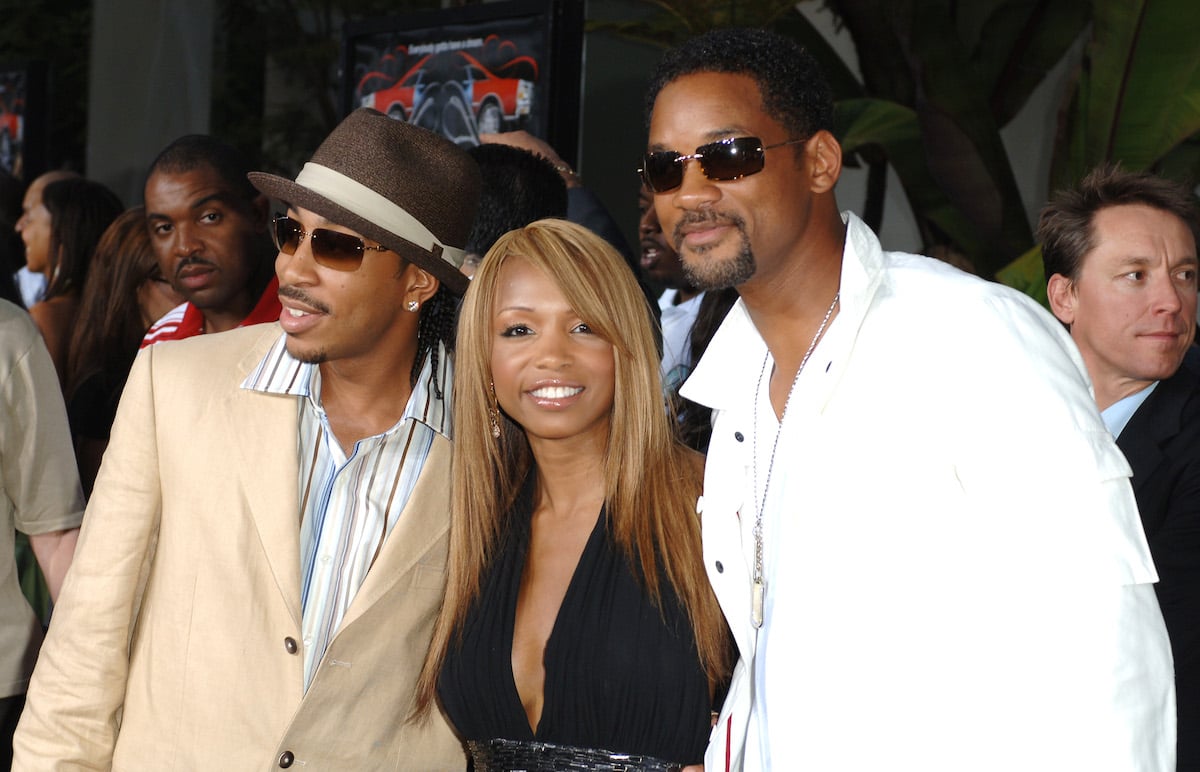 Elise Neal on 'All Of Us'
The Smiths were the creators and executive producers of the UPN sitcom All Of Us. The show was loosely based on the early stages in Will and Jada's relationship. All Of Us often documented the tense moments between Jada and Will's ex-wife.
Neal played the role of Tia, the fiancée of Robert, who finds herself fighting for respect from both Robert and his ex-wife, Neesee. Tia also had trouble finding her place in the life of her soon-to-be stepson, Bobby.
Tia breaks off her relationship with Robert several times throughout the show due to her frustration with Robert's already established family dynamic. Despite the breakups, Tia and Robert often see each other as Tia is a teacher at Bobby's school.
Elise Neal says she quit 'All Of Us' because of the Smiths'unhappiness'
After two seasons on the show, Neal announced that she would not be returning. Neal's exit was shocking and left the show's writers with the task of creating a new storyline.
In the aftermath of Jada and Alsina admitting to their past relationship, Neal opened up about her opinion on the Smiths' marriage while speaking with Viral Hip Hop News. She began by explaining that she has no issue with the unconventional marriage the Smiths have chosen but said that their marital issues spilled onto the set and impacted her in a negative way.
Related: August Alsina: How He Feels About Jada Pinkett Smith Calling Their Relationship an "Entanglement" and Why He Came Forward
Everyone knows I was on the "All Of Us," set, right? But here's what I can say, feeling like something is going to pop me upside the head. If someone is unhappy, they spread that unhappiness to others. I wasn't happy on that set because people treated me in a way that I could tell that they were unhappy…if I come to work for people and they bring that unhappiness on others, like myself. I felt that and received that on that set.
Neal made sure to note that she loves Will, hinting that the unpleasantries were coming from Jada during her time on the show.
"I know Will and I love Will. I love Will as an individual. I don't know a lot about him personally. I just know I worked with him and I enjoyed working with him. So I was looking forward to having a very fun work experience. And I'm still sad that it was so not like that," she said.
Neal admitted that she lost a major paycheck by quitting the show but explained that stepping away from a seemingly toxic work environment was ultimately the right call.