'Élite': Who is Season 4 Cast Member Manu Ríos?
Spanish Netflix drama Élite has garnered fans around the world for its gripping storylines mixed with love, lust, and a little bit of murder. At the end of its third season, released earlier this year, the show effectively set the stage for big changes to come in its upcoming fourth season: namely, series stars Carla, Lucrecia, Nadia, Polo, and Valerio (played by Ester Expósito, Danna Paola, Mina El Hammani, Álvaro Rico, and Jorge Lopez, respectively) are off the show, making way for a new crop of characters to cause havoc in the OG cast's lives.
In an announcement last month, Netflix revealed that Spanish actors Carla Díaz, Martina Cariddi, Pol Granch, and Manu Ríos would be joining the cast of Season 4 as new students of Las Encinas. For many people, Manu Ríos is a familiar face: the 21-year-old has attracted a sizable following in the last few years.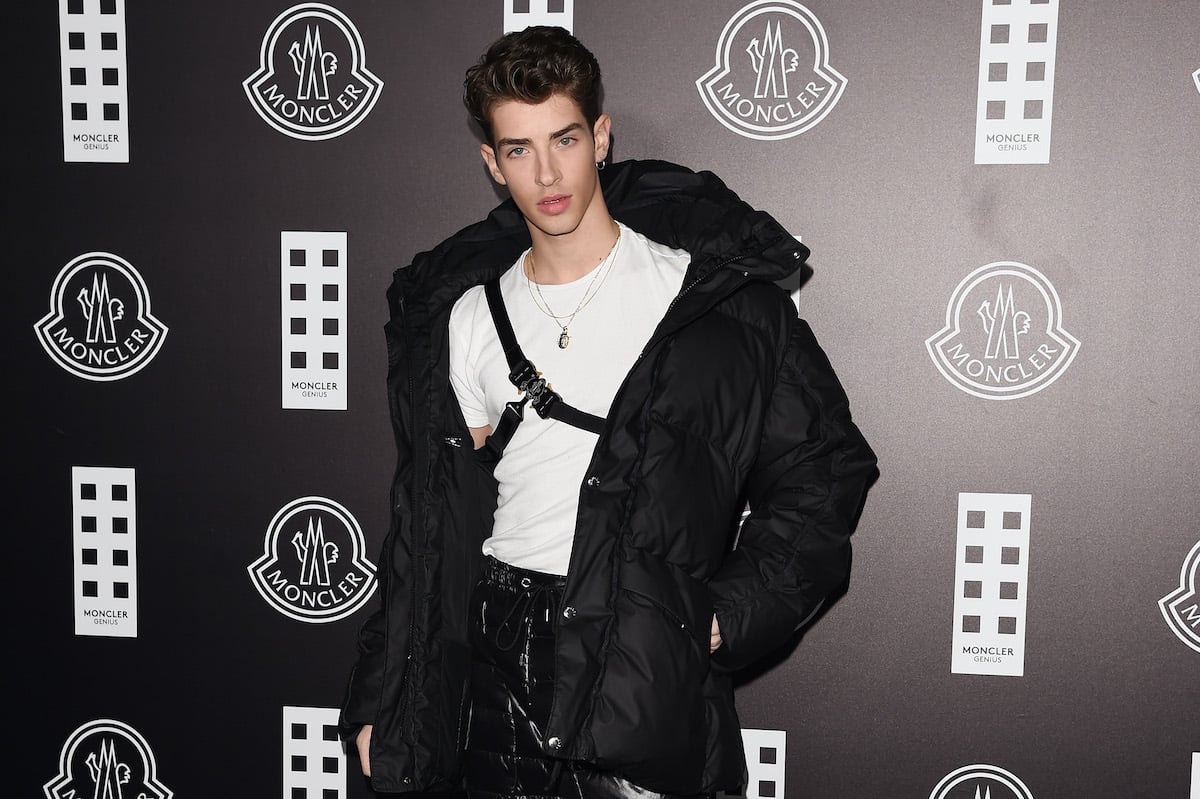 What is Manu Ríos known for?
Though Season 4 of Élite may be many people's first time meeting Manu Ríos, it's nowhere near his first time acting. He landed his first role at the age of three in a Spanish TV movie called ¿Donde está? In 2010, he starred in a production of Les Miserables as Gavroche, and soon joined the Spanish children's music group Parchís.
It wasn't an accident that Ríos found himself singing as opposed to just acting. At the age of nine, he caught the attention of the country by singing on popular TV talent shows Cántame como pasó and Cantando en familia. He's maintained his YouTube channel for nearly a decade, and began uploading covers of songs like Adele's "Rolling In the Deep" and Demi Lovato's "Skyscraper."
Since then, Ríos has been busy building his following on social media and his cred as a singer with his YouTube covers. As he grew older, he attracted the attention of Next Model Management, and has been working as a model appearing on the covers of Desnudo and MMSCENE magazines.
What will Manu Ríos' 'Élite' character be like?
While details about the upcoming season of Élite have been slim, fans can expect to see it sooner than many of their favorite shows filmed in the U.S. Netflix has resumed production in Spain after an unnamed cast member tested positive for COVID-19.
"I'm very happy to be part of the fourth season of Élite!" Ríos said in an Instagram post. "Many thanks to Netflix España and to the whole team; it's going to be so cool." It's unclear whether music or singing will be a part of Ríos' character, but it shouldn't come as a shock if a musician character is explored in Season 4. Besides Manu Ríos, newcomer Pol Granch is a singer himself, going so far as to win the third season of The X Factor in Spain in 2018.
When will 'Élite' Season 4 be released?
Netflix has renewed Élite for a fourth and fifth season, and is rumored to be producing and filming the two seasons one after the other. Still, don't expect to see them this year. If we're lucky, we'll get to kick off 2021 with a trip back to Las Encinas, and if we're luckier, we may get the season after that sooner than we think.