'Élite': Who Is Season 4 Cast Member Martina Cariddi?
Season 4 of "Élite" is poised to bring in a slew of new characters and actors. Here's what you need to know about newcomer Martina Cariddi
Oftentimes, when a TV show shakes up its cast in a major way, it can spell doom for the show. Fans can't connect with the new characters, they miss the ones who were written off, and the storylines just don't hit the way they used to. This is a fear many have about the upcoming fourth season of Élite, the gripping Spanish drama on Netflix that combines the best elements of Gossip Girl and How to Get Away with Murder.
Many beloved characters like Danna Paola's Lucrecia, Ester Expósito's Carla, and Mina El Hammani's Nadia won't be a part of season 4. Instead, a crop of new characters — including one played by Martina Cariddi — is starting classes at Las Encinas, ready to wreak havoc in ways never seen before. Manu Ríos, Pol Granch, Carla Díaz, and Martina Cariddi are each prepared to bring something different to the table.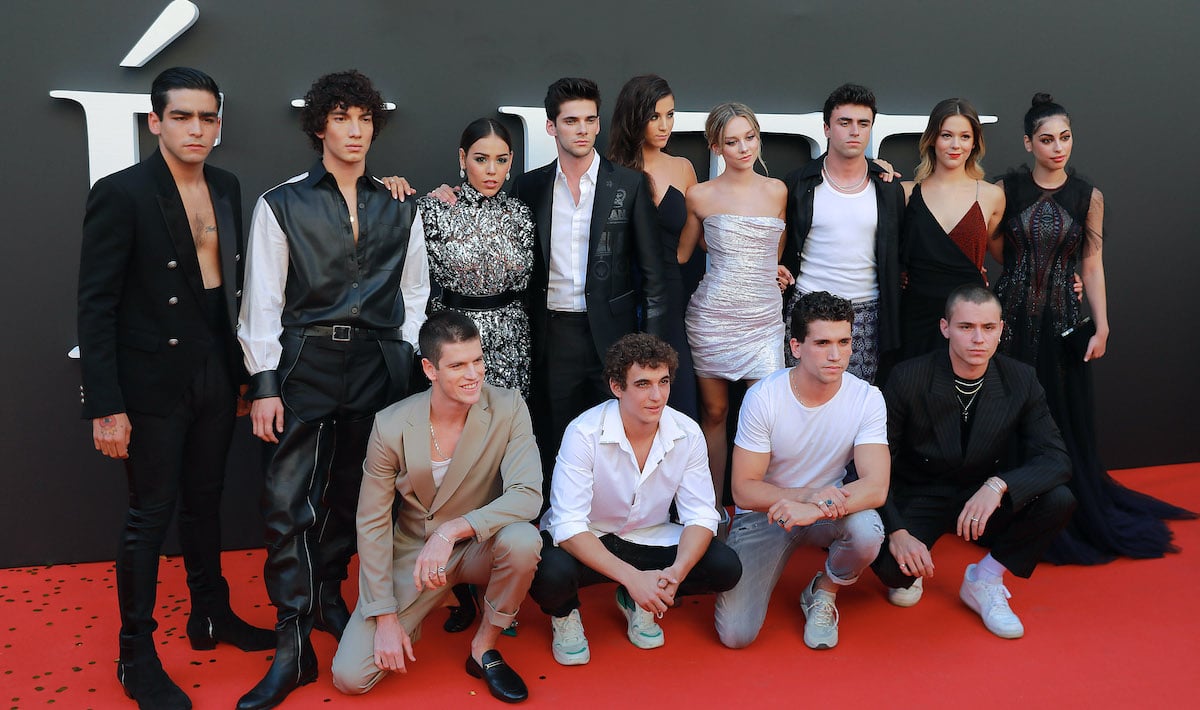 What is Martina Cariddi known for?
In addition to Manu Ríos, Pol Granch, and Carla Díaz, Cariddi is one of the four young Spanish actors joining the cast of Élite. Cariddi is a relative newcomer to the acting world in comparison with some of her counterparts. Díaz, for example, was a successful working actor in a number of Spanish dramas from a young age, while Manu Ríos has appeared onstage and on screen while balancing a career as a singer.
But while season 4 of Élite will be singer Granch's first major acting role, it won't be Cariddi's first time at the rodeo.
Cariddi's first on-screen appearance came in the 2017 Spanish thriller film The Invisible Guardian. Her role was minor, but she coincidentally crossed paths with another Las Encinas alum. Miguel Herrán, who once played class clown Christian on Élite, was also a part of The Invisible Guardian. Cariddi went on to have a small role in the 2019 historical drama While at War.
Her first TV role was for the long-running Spanish primetime drama Cuéntame como pasó in 2018. Élite will be Cariddi's first series regular role.
RELATED: 'Élite': Who is Season 4 Cast Member Manu Ríos?
What will Martina Cariddi's character on 'Élite' be like?
Netflix has kept an airtight seal on any details surrounding the upcoming season of Élite aside from the initial cast announcement in July. That includes details about any new storylines or characters.
It's not clear what kind of character Martina Cariddi will play. But some believe she could step into the snooty, conniving role that Carla (Ester Expósito) left behind.
When will 'Élite' Season 4 be released?
It's pretty safe to say at this point that we won't be getting a new season of Élite until 2021. The COVID-19 pandemic halted production on the upcoming season. But it picked back up again once Spain got the virus under control. A cast member then reportedly tested positive for the virus, though production has since resumed.
Rumors have been swirling that the show has in fact been renewed for a fifth season and that it will be filming the two seasons back to back. This means means we might get more Élite next year than we anticipated.