Elizabeth Olsen Considered Going by a Different Name to Distance Herself From Her Sisters
Elizabeth Olsen has never made it a secret about how much she looks up to her twin sisters, Mary-Kate and Ashley Olsen. Though she doesn't speak about the twins often because of their desire for privacy, whenever she does, it is with the utmost respect and kindness. Elizabeth has shared that she has learned a lot of lessons from Mary-Kate and Ashley, but she once considered putting some distance between herself and them.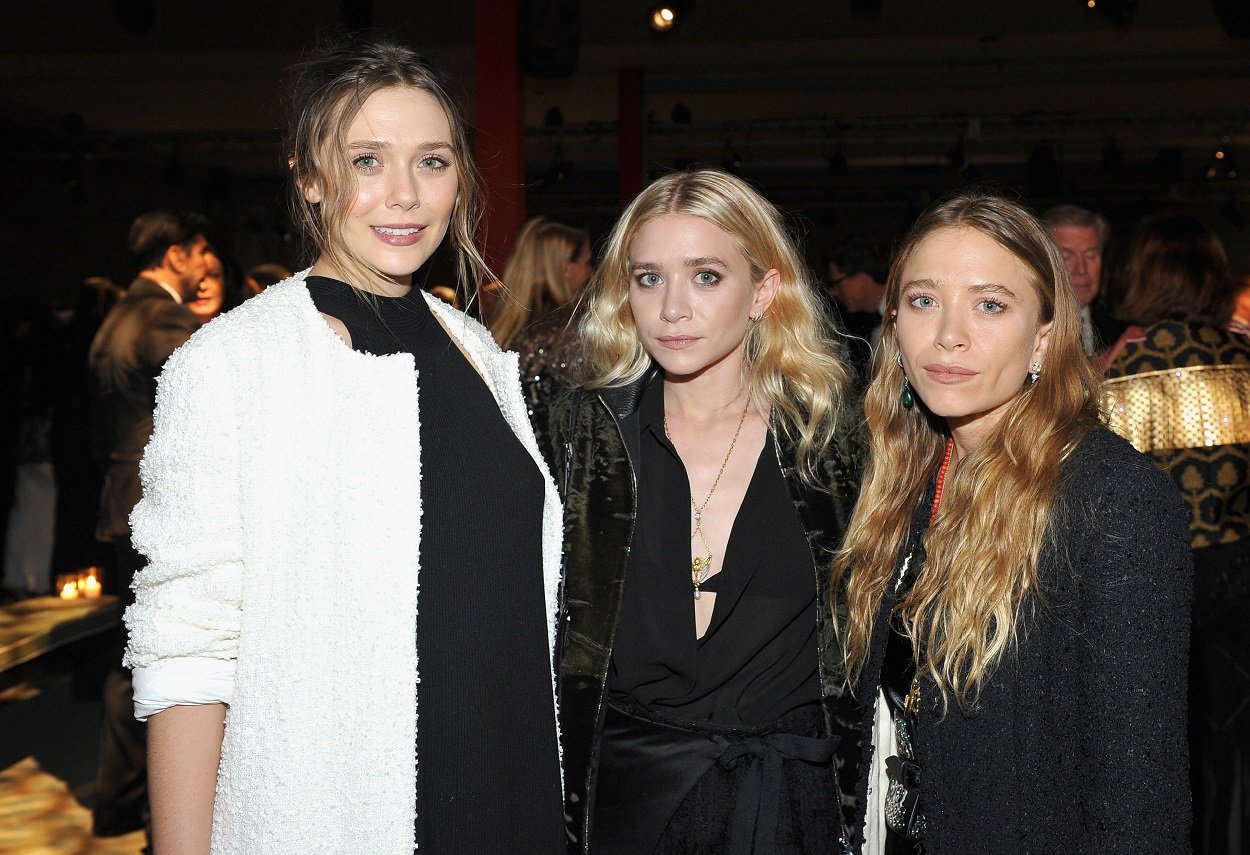 Elizabeth has always admired her sisters, but she is particularly taken with their sense of style. The actors turned designers have found a tremendous amount of success in the fashion industry, launching many successful brands. Their bohemian style has certainly been influencing the culture for years, but Mary-Kate and Ashely's unique style was rubbing off on Elizabeth long before they'd made a name for themselves in the fashion world.
Elizabeth Olsen has always looked up to her older sisters' sense of style
"Everything my sisters have ever worn in my entire life I have wanted to wear still as an adult today," Elizabeth shared in a recent interview with SiriusXM's The Jess Cagle Show "I want their coats. I want their shoes. I want their dresses. And that is something that I never grew out of." The WandaVision star continued on to share that she used to scour vintage stores to try to recreate some of her sisters' famous looks.
"During that time, I myself was just going through every secondhand store and wearing all of, all of the things, except mine became more like Annie Hall-y," Elizabeth shared, stating how her style differed from that of her sisters. "It was all just, like, a lot of clothes that I didn't even wash them after I got them. I just wore them…and now I'm just like mortified of, you know, where were those clothes? Most of them are like thrown into trash bags and thrown into bins and I would just not wash them."
Mary-Kate and Ashley found tremendous success through TV movies
Elizabeth continued on to share that Mary-Kate and Ashley have imparted fashion wisdom on her as well. They have implored her to choose soft clothing to ensure that she is always comfortable in the clothing that she is wearing. But as much as the actor values her relationship with her sisters, there was a time where she wanted to put some distance between them and herself professionally.
Though Elizabeth is certainly the Olsen who is most known for acting these days, that wasn't always the case. Her twin sisters created a global brand for themselves as child stars. They began their career on Full House before they started their own production company, Dualstar and produced scores of popular TV movies. Mary-Kate and Ashley were, and still are, extremely famous. While Elizabeth was proud of them, she was concerned that any success that she achieved would be attributed to nepotism. To combat this, she considered going by a different name, professionally.
Why Elizabeth considered using her middle name instead of her surname
"When I was a little girl, I always thought I would be an actress and I'm gonna go by Elizabeth Chase, which is my middle name," Elizabeth shared in a 2018 interview with Off Camera. "And then once I started working I was like I love my family, I like my name, I love my sisters. Why would I be so ashamed of that? And so, you know, there are those kinds of weird thoughts that you have and then you just kind of get over it."
It's great that Elizabeth has gotten over her fears about nepotism criticism. While we think that Elizabeth Chase would've been a cool stage name, it's nice that the actor has learned to wear the Olsen name with pride.