Could Elizabeth Olsen Snag Her First Emmy Award for 'WandaVision'?
The 73rd Primetime Emmy Awards takes place on Sept. 19, and Elizabeth Olsen has been nominated for an Emmy Award for the first time ever. Olsen is a contender for Outstanding Lead Actress in a Limited Series, the result of her compelling performance in Marvel's WandaVision.
Olsen's nomination is one of many the Disney+ series received, seemingly breaking the tradition of snubbing superhero shows during the Emmys. Of course, she's up against several well-known stars, all headlining series that have been met with similar praise. Does Olsen stand a chance of taking home the gold this year?
'WandaVision' collected 23 Emmy nominations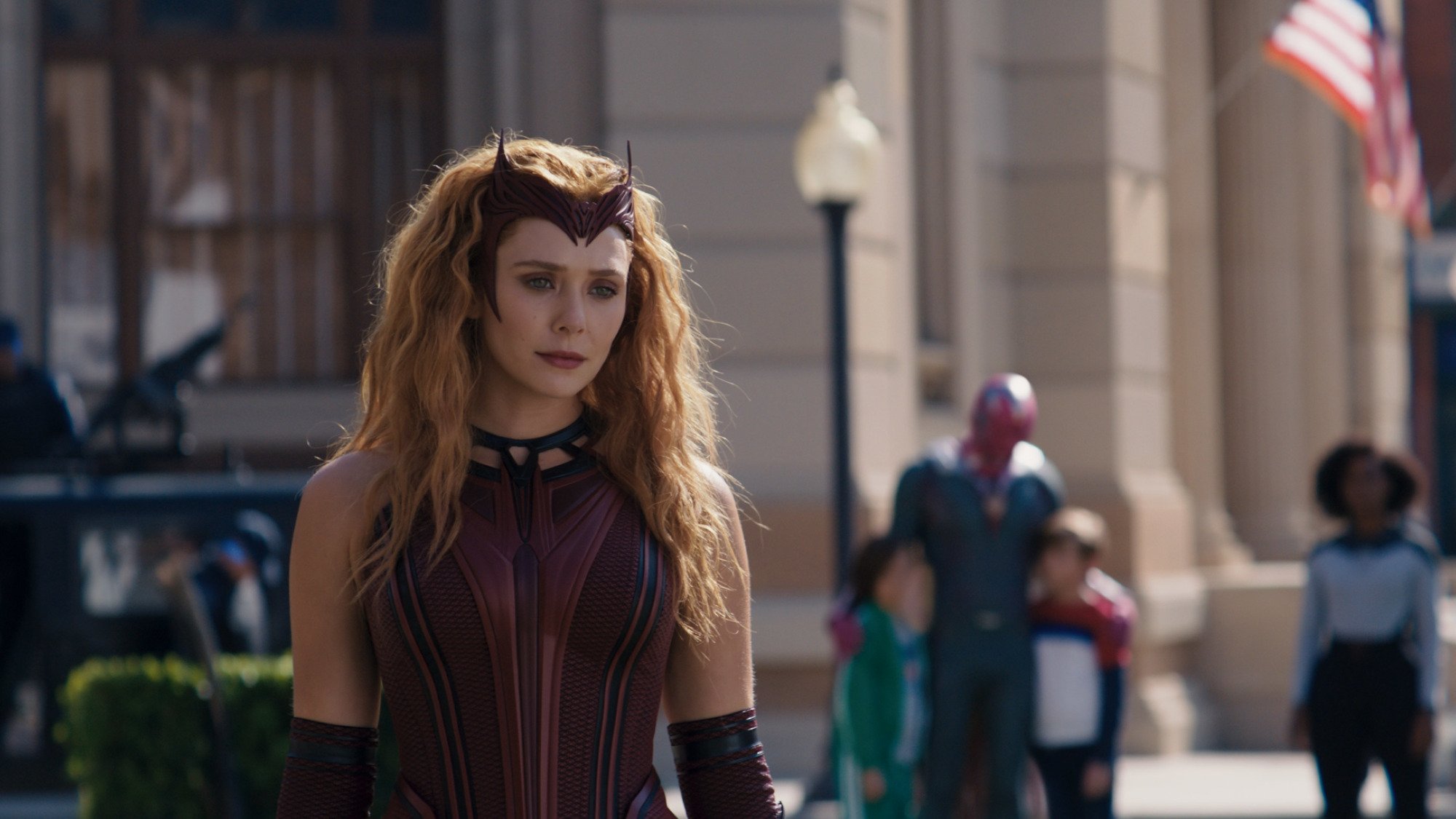 If Olsen does win the trophy for Outstanding Lead Actress in a Limited Series, her success won't be Marvel's only reason to celebrate. In fact, WandaVision received a total of 23 Emmy nominations in 2021 — and it already won in three categories.
During the Creative Arts Emmy Awards, which took place from Sept. 11-12, WandaVision took home the following honors:
Production Design for a Narrative Program (Half-Hour)
Original Music and Lyrics ("Agatha All Along")
Fantasy/Sci-Fi Costumes ("Filmed Before a Live Studio Audience")
It's a promising start for the Disney+ series, which remains a contender in several of the categories to be decided upon during the Primetime Emmy Awards.
Elizabeth Olsen is up against big-name stars like Kate Winslet and Cynthia Erivo
Olsen's performance during WandaVision delivered a heart-wrenching take on grief, but the other stars competing for Outstanding Actress in a Limited Series have been met with similar applause for their work. The Marvel star finds herself up against the likes of Kate Winslet, Cynthia Erivo, Michaela Coel, and Anya Taylor-Joy.
After The Queen's Gambit dominated the Creative Arts Emmys, Taylor-Joy seems like a strong contender for the gold. Of course, Winslet's portrayal of Mare from HBO's Mare of Easttown proved memorable and unlike anything she's done before — two compelling reasons to give the prize to her.
Erivo's harrowing portrayal of Aretha Franklin in Genius: Aretha is just as likely to win her an Outstanding Lead Actress honor. With a Daytime Emmy Award and a Tony Award under her belt, it's about time Erivo took home a well-deserved Primetime Emmy.
Finally, I May Destroy You received attention from critics, snagging an impressive 98-percent score on Rotten Tomatoes. Much of its success can be attributed to Coel's lead role, which could prove enough to land her an Emmy.
Emmy predictions: could Elizabeth Olsen take home an award for 'WandaVision'?
With so many worthy contenders for Oustanding Lead Actress in a Limited Series, it's unclear if Olsen will take home an Emmy Award in 2021. Her depiction of Wanda Maximoff has always been stellar, but her performance in WandaVision exceeded anything she's done before. That's likely because of the subject matter, which sees her character struggling with grief. It's a challenge Olsen plays well.
Unfortunately, superhero shows do have a tendency to get the short end of the stick when it comes to awards. Olsen's performance is certainly worthy of one, but she's up against a number of stars just as deserving. Only time will tell who comes out on top in the category.
The 73rd Primetime Emmy Awards airs at 8 p.m. ET on CBS on Sunday, Sept. 19.