How Tall is Elizabeth Olsen?
Move over Mary-Kate and Ashley Olsen, and make way for WandaVision star Elizabeth Olsen. The actor may have lived in the shadow of her twin sisters when she was a child, but she's ready to make a name for herself in the acting industry as an adult, separate from her sisters. Fans are all about it and eager to learn everything about this Olsen sister gaining all the attention. So, how tall does the Marvel Cinematic Universe star says she is?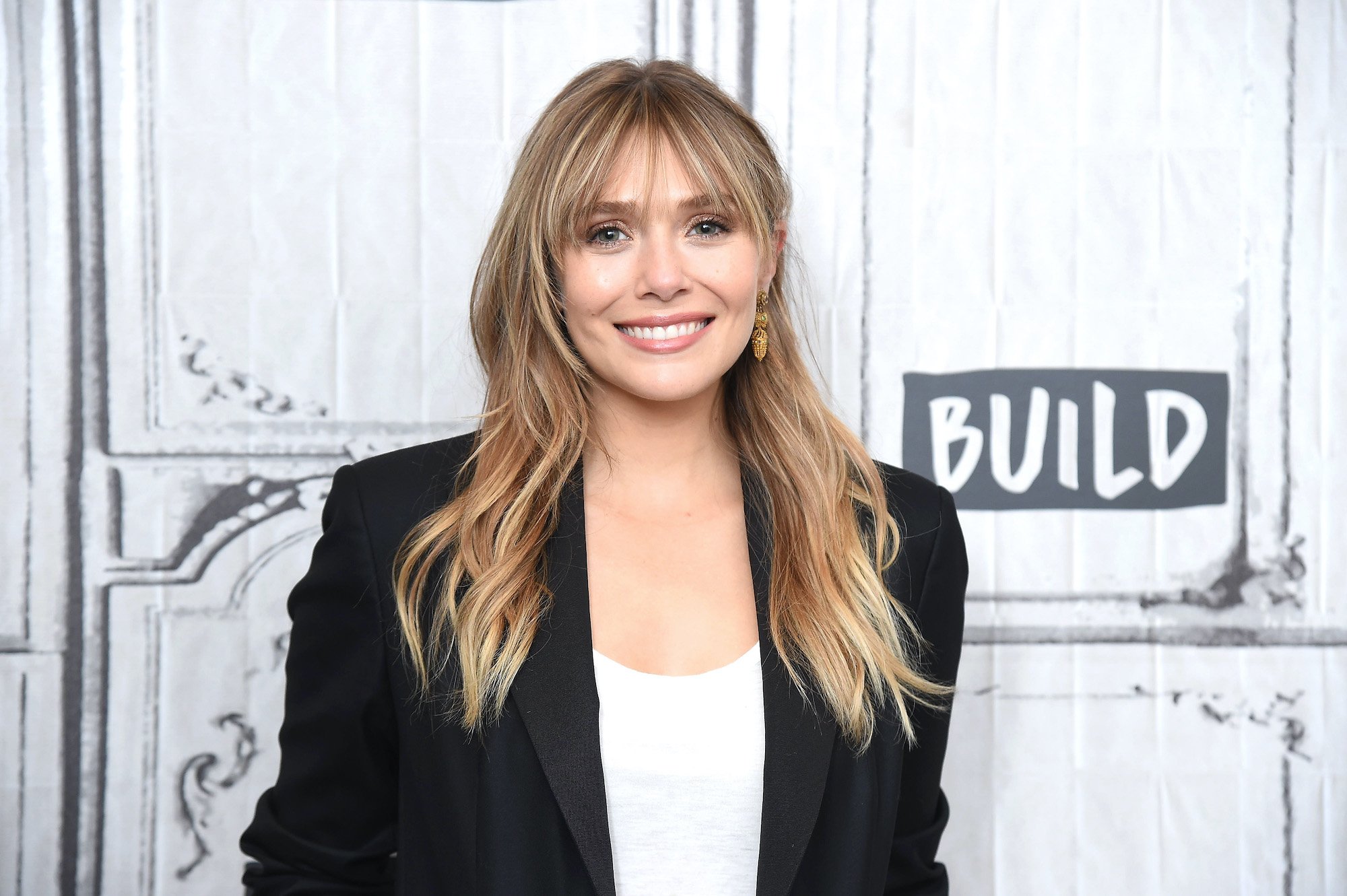 Elizabeth Olsen is the younger sister of the famous Olsen Twins
As many probably already know just by hearing her famous last name, the Avengers star is the younger sister of famous Full House twins Mary-Kate and Ashley Olsen. Although, she is one of five kids. Despite being related to two superstars, Olsen has been dead-set on making a name for herself in the industry without their help. And honestly, she's doing a pretty good job. She even had the opportunity to be a child star like her sisters, but chose a different path, with dreams of acting when she was over 18 and ready to commit to working. While it was risky, it only further solidifies she's more than "the Olsen Twins' sister."
According to Good Morning America, Olsen understands that being related to the famous twins has opened doors for her, but she would prefer to make it independently. "I've always wanted to do it alone," the Hollywood star said of her acting career. "Nepotism is a thing, and I'm very aware of it."
Her breakout role was playing Wanda Maximoff 
Before WandaVision, the actor was a big part of MCU's superhero films, making their way to the big screens at least once a year (if not more). Olsen has steadily played Wanda Maximoff/ Scarlet Witch for several superhero movies, including Captain America: The Winter Soldier, Avengers: Age of Ultron, Captain America: Civil War, Avengers: Infinity War, Avengers: Endgame, and Doctor Strange in the Multiverse of Madness.
All of them have showcased her as a supporting superhero following in the storylines of other popular MCU characters, but WandaVision changes that for her. Olsen is now center stage in a – Bewitched meets The Twilight Zone meets the MCU – TV series. It's being said that WandaVision could change the future of MCU forever, depending on whether it is a huge success or a huge flop. So far, it seems like the Olsen sister's show is steadily remaining a hit among Marvel fans. Its take on old-timey sitcoms from different decades is unique and not something you find in traditional superhero movies. 
How tall is Elizabeth Olsen?
During a WIRED Autocomplete Interview, the Godzilla star took on the web's most search questions about herself. Along with some other interesting Q&A's, the WandaVision star answered the question, "How tall is Elizabeth Olsen in foot?" 
"I know what they're trying to say. I am five feet, and I don't really know how many inches," Olsen told fans. "Some people say five, and some people say six, but I think six is generous." The five-foot actor is arguably in the prime of her career and still climbing. Although we don't know how much she will do out of the MCU world, she's certainly bringing the Scarlet Witch to life for many comic book fans.