Elizabeth Olsen Picks Sides in Scarlett Johansson Disney Lawsuit
Scarlett Johansson has a growing list of public allies in her Black Widow breach of contract suit against Disney. The latest one happens to be fellow Marvel superstar Elizabeth Olsen, who plays Scarlet Witch in the Marvel Cinematic Universe and on WandaVision. In a recent interview, she spoke out in support of Johansson, praising her for being 'tough.' 
Elizabeth Olsen said she was 'worried' for the future of movie theaters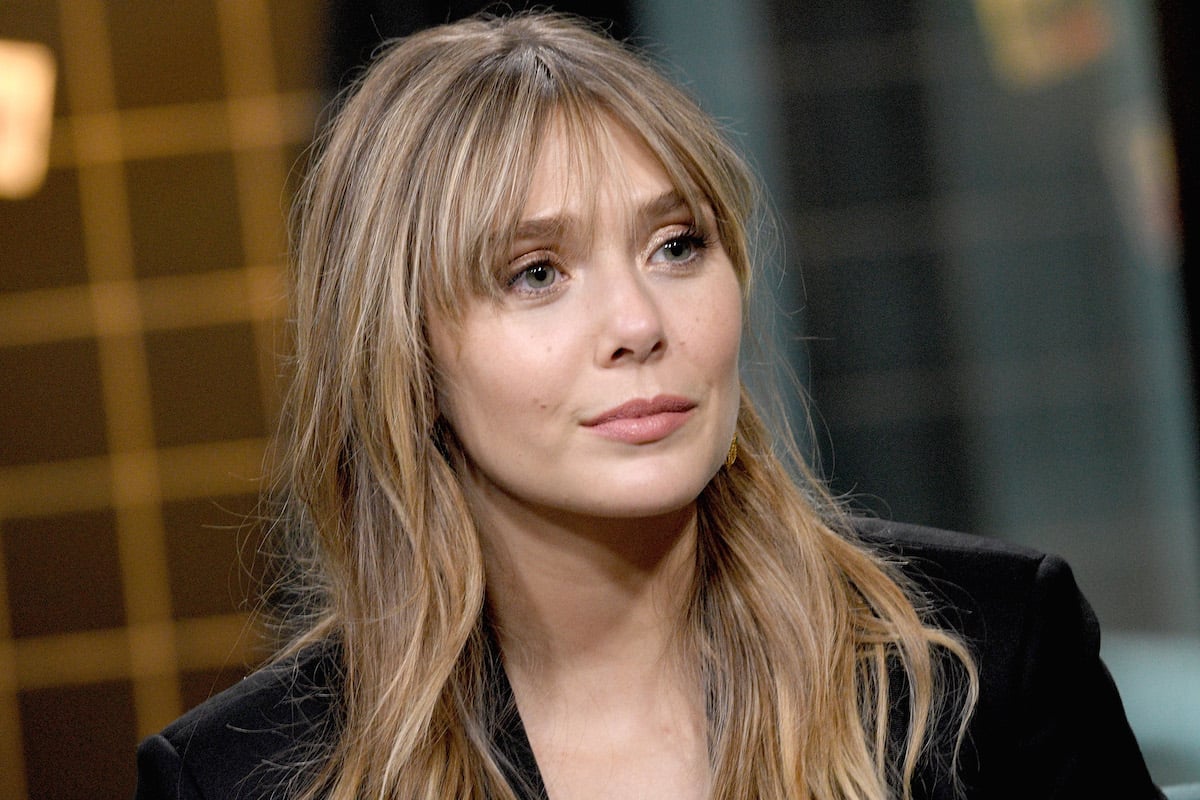 In an August 2021 interview with Vanity Fair alongside Jason Sudeikis, Olsen revealed what she thinks of the proliferation of movies going straight to a streaming release. Scarlett Johansson's recent dispute with Disney, which centers around Black Widow being released on streaming services and in theaters, has brought the issue to the forefront. 
And Olsen isn't just concerned about major movies like Black Widow making a move to streaming. She's also worried about what that means for smaller films that already struggled. The art-house theaters involved, she says, also languish as a result. 
"I'm worried about a bunch of things," Olsen told Vanity Fair. "Not worried on Scarlett's behalf. But I'm worried about small movies getting the opportunity to be seen in theaters. That was already a thing pre-COVID. I like going to the movies and I don't necessarily want to see only an Oscar contender or a blockbuster. I would like to see art films and art house theaters. And so I do worry about that, and people having to keep these theaters alive. And I don't know how financially that works for these theaters. I do hope that there's some sort of solution that the larger companies are coming together to keep, at least in L.A. this is going to happen."
She thinks Scarlett Johansson is 'so tough' 
Olsen also addressed Scarlett Johansson's escalating battle with Disney over her Black Widow paycheck. Olsen got behind the new mom, saying that when it comes to contracts, it's straightforward. 
"But when it comes to actors and their earnings, I mean, that's just, that's just all contracts," she told the magazine. So it's either in the contract or it's not." As for the bold move, which ruffled feathers throughout the industry, Olsen said she was impressed. 
"I think she's so tough and literally when I read that I was like, 'Good for you, Scarlett,'" Olsen said. 
Sudeikis weighed in on the matter, noting his friendship with "comedy brother" and Johansson's husband, Colin Jost. "Well, I mean, it is appropriately badass and on-brand," he said.
Olsen joins a high profile list of Scarlett Johansson allies 
Olsen's is not the first high-profile endorsement of Scarlett Johansson's attempt to get paid what she's worth. Since Johnasson filed suit in LA in July 2021, celebrity agent Bryan Lourd has come forward to say that "Disney knew that the cannibalization of [box office receipts] by Disney+ would save Marvel (and by extension, Disney) 'very large' amounts of money that it would otherwise owe Ms. Johansson." He also condemned the company for calling Johansson "callous" in its public response to her suit. 
"Disney's direct attack on her character and all else they implied is beneath the company that many of us in the creative community have worked with successfully for decades," read Lourd's statement.  
A joint statement by Times Up, ReFrame, and Women in Film called Disney's response to the suit a "gendered character attack." And in a more recent statement, Johansson's own legal team responded to the company's attempt to move the action to private arbitration by calling the action "misogynistic." 
The ongoing legal matter seems to have no end in sight. But Johansson's support group is widening — and with Scarlet Witch on her side, it can only get more interesting.