Elizabeth Olsen Revealed Her 'Biggest Goal' for Playing Wanda Maximoff: 'Defend, Defend, Defend'
Elizabeth Olsen was tasked with capturing a darker side of Wanda Maximoff during 'Doctor Strange 2.' According to the actor, her 'biggest goal' is to 'defend' the Scarlet Witch.
Doctor Strange in the Multiverse of Madness has made its debut, and Marvel fans are seeing a shocking new side of Elizabeth Olsen's Wanda Maximoff. The movie raises questions about how fans should view the Scarlet Witch moving forward. And Olsen herself likely had to rethink her approach to the character. When asked about how she captured Wanda's latest journey, she admitted her primary objective is to stick by her.
[Warning: This article contains major spoilers for Doctor Strange in the Multiverse of Madness.]
'Doctor Strange 2' leans into Wanda Maximoff's dark side
As many suspected before the film's release, Doctor Strange in the Multiverse of Madness turns Elizabeth Olsen's Wanda Maximoff into a villain. The movie opens with her completely corrupted by the Darkhold, the book of spells she acquired at the end of WandaVision.
The book's hold on her erases any sense of humanity or acceptance of her grief. It leads her on a journey to reunite with her kids at all costs. Doctor Strange 2 sees Wanda pursuing America Chavez (Xochitl Gomez) for her multiversal powers. It also proves she's willing to kill just about anyone to achieve her ends — from Wong's (Benedict Wong) acolytes to alternate versions of herself.
It's a disturbing shift from the Wanda that fans know and love, and it pushes Olsen into all-new acting territory. The Scarlet Witch is hardly a relatable character in Marvel's newest movie. So, how did Olsen go about portraying her?
How Elizabeth Olsen approaches playing this version of Wanda Maximoff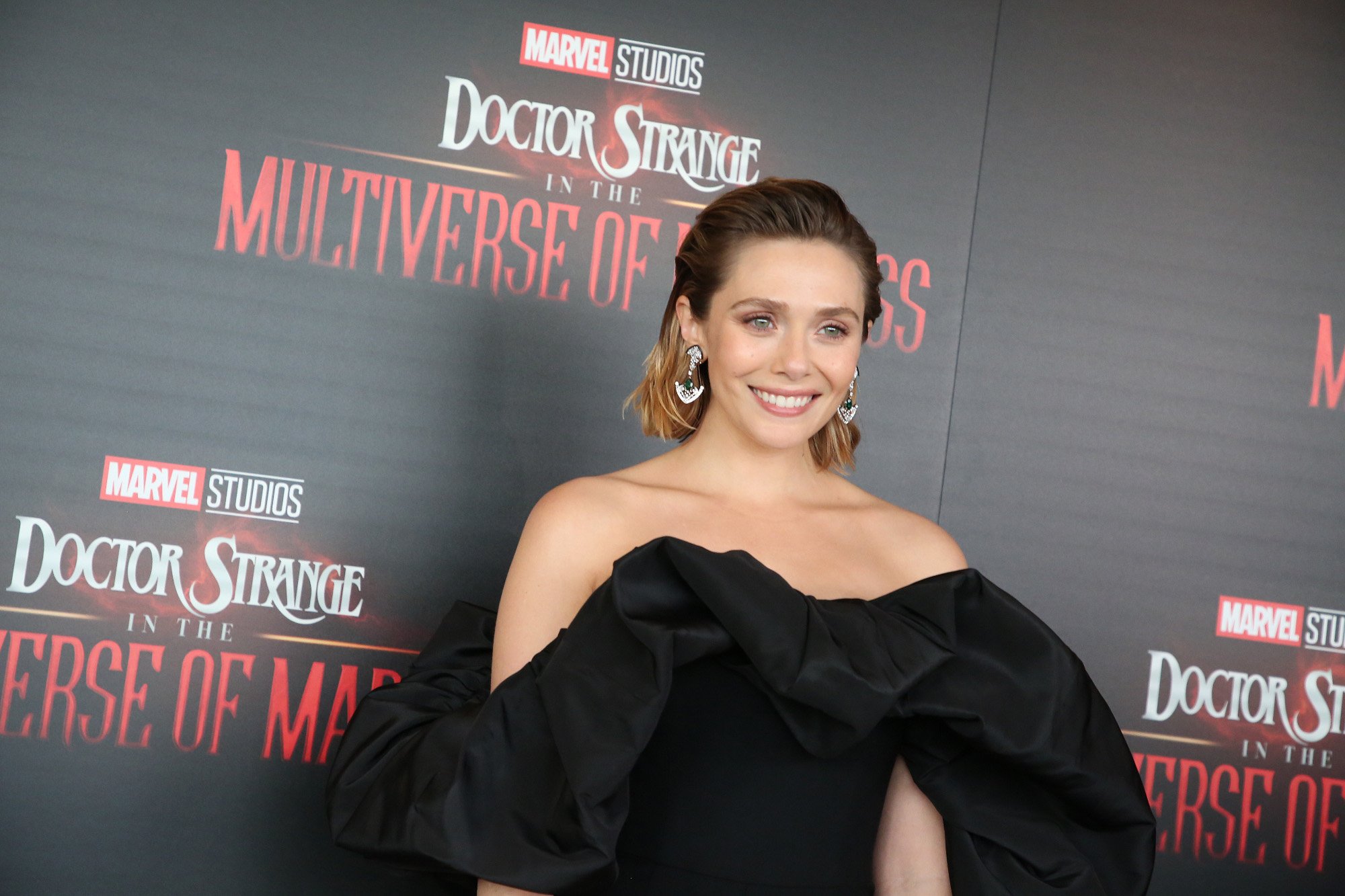 During a press tour for Doctor Strange 2, Elizabeth Olsen explained her thought process for playing Wanda Maximoff. Per Bleeding Cool, the actor admitted she needs to stick by Wanda's side no matter what she's up to:
"My biggest goal for everything is to play the lawyer to my character and to defend, defend, defend. So, whether or not something [is] their greatest strength [or] is their greatest weakness, whatever, wherever they're coming from, or whatever they're processing, my goal is to just defend their perspective."
Olsen's dedication to defending Wanda, even in her darkest moments, is likely why her portrayal of the character comes off as so authentic. And moviegoers have high praise for her in Doctor Strange in the Multiverse of Madness. In fact, many are citing her performance as a highlight of the Marvel film.
Fans have high praise for Elizabeth Olsen's 'Doctor Strange 2' performance
After the positive response to Elizabeth Olsen's acting in WandaVision, it's probably no surprise fans are eating up her portrayal of Wanda Maximoff in Doctor Strange 2. Even those with complaints about Scarlet Witch's storyline have good things to say about Olsen's performance. Many are raving on Twitter about the actor's talent. Once again, her take on Wanda's grief has people in their feelings.
Hopefully, we'll get to see Olsen bring the Scarlet Witch to life again in the future. In the meantime, it's definitely worth seeing her performance in Doctor Strange 2.
Doctor Strange in the Multiverse of Madness is currently playing in theaters worldwide.