Elizabeth Olsen Said Her First Meeting with Marvel About 'Wandavision' Was Like 'Being Called Into the Principal's Office'
Marvel's new Disney+ series Wandavision has been a massive hit. Starring Elizabeth Olsen and Paul Bettany, Wandavision has been extremely popular among Marvel fans. 
Olsen and Bettany have been fan favorites throughout the entire series, with viewers loving natural their on-screen chemistry. 
However, even though the show has been a wonderful experience for both actors, neither of them had any idea the show would be as successful. In fact, for some time neither of them even knew the show was in development. 
Because she had no idea that Marvel was working on it, Olsen recalled feeling like she was going to the principal's office when she was first called in to talk about Wandavision.
Elizabeth Olsen compared her initial 'Wandavision' meeting to going to the principal's office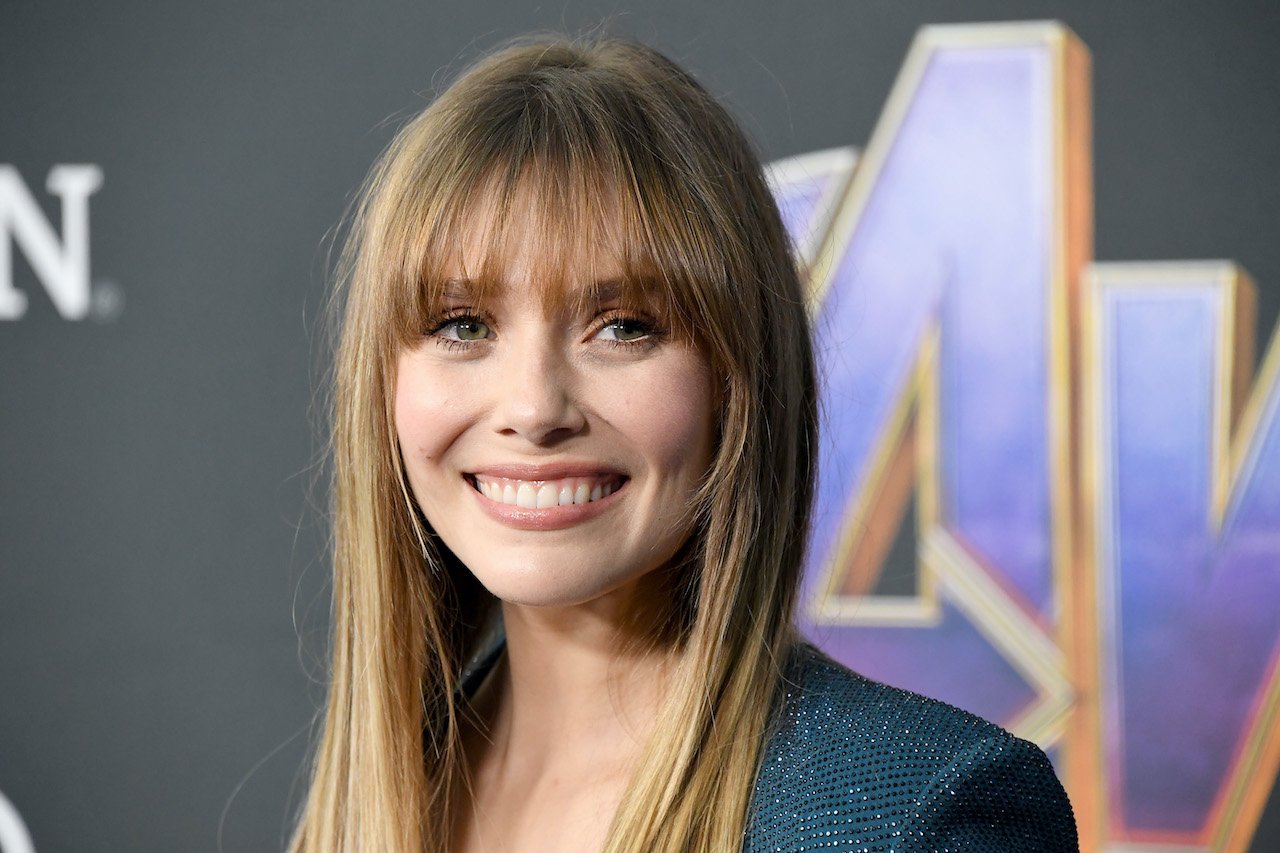 Olsen shared her feelings about the experience during a 2019 interview with Jimmy Kimmel. 
"When I found out about it, Feige had Paul and I come in at different times into his office," Olsen revealed. "And it really felt like being called into the principal's office."
Initially, she thought she was in trouble for revealing information about Avengers: Infinity War, which was set to come out around the time of her meeting. 
"I just thought I got in trouble for saying something about Infinity War, or something at the time. And it's kind of Feige's creation, this show, it's an idea that he conceived. 
Paul Bettany thought he was getting fired
Although Olsen had a slight inkling that she might have been in trouble for releasing some classified Marvel information, Bettany's assumption was much worse. When he first got called in to discuss his Wandavision role, his character had just been killed off in Avengers: Infinity War. Because of this, he was certain that Marvel executives were going to fire him. 
"I looked at my wife and I went, 'I think I'm getting the can,'" Bettany told Buzzfeed. "I was very nervous as I go over there. I wanted everybody to feel comfortable and not feel icky about the whole thing, because I thought they were going to be gentlemen, and just look me in the face and say, 'It's over.'"
Luckily, when he went into the meeting, Bettany was pleasantly surprised with a job offer. 
"So I went in, I said, 'Look, there's just absolutely no hard feelings. It's been a great run. Thank you so much.' And they were like, 'Are you quitting?' And I went, 'No, aren't you firing me?' And they went, 'No, we were gonna pitch you a TV show.' That's how I found out."
Neither of them expected 'Wandavision' to be as successful as it is 
Neither Olsen nor Bettany knew what to expect when they first got involved with Wandavision. However, after seeing how warm of a reception it's gotten from fans, both are happy that their hard work paid off.
Bettany himself recently admitted to Ellen Degeneres that he didn't have big expectations for the show. 
"We thought that we were going to be the sort of kooky cousin in the Marvel universe, and it's been really extraordinary, and it's really the fans that have made it into this phenomenon and I am so thankful for that, obviously," Bettany said. "But it's been this incredible ride on the show. 
Olsen also admitted in an interview with Jimmy Fallon that she didn't expect anyone to want to work with her, let alone that Wandavision would be a hit.  
"I just assume that no one's gonna do anything that I'm a part of," Olsen added. "But we were really swinging for the fences and felt proud of what we were doing. And we felt like it was different and unique and there was a great energy to it."