Elizabeth Olsen Really Wants to Say 1 Famous Wanda Maximoff Line From Marvel Comics
Elizabeth Olsen doesn't know what's in the cards for Wanda Maximoff after 'Doctor Strange 2,' but she'd like to say 1 of the character's most famous lines.
Elizabeth Olsen returns as Wanda Maximoff in Doctor Strange in the Multiverse of Madness, but it seems the Marvel star is still waiting to say one of the character's best lines from the comics. Those who have read House of M — and those who keep up with internet meme culture — will likely recognize the phrase "no more Mutants." It's one of Scarlet Witch's most well-known lines from Marvel Comics. And apparently, Olsen really wants to say it on-screen.
'House of M' features 1 of Wanda Maximoff's most famous lines
Elizabeth Olsen has yet to bring Marvel's House of M storyline to life, but it's one of Wanda Maximoff's darkest appearances in the comics. From writer Brian Michael Bendis and illustrator Olivier Coipel, the story sees Wanda retreating into a reality of her making. The Avengers and X-Men have deemed her a threat to be eliminated, so she creates a world where Mutants are in charge — and more specifically, her father, Magneto.
Unfortunately, Magneto doesn't live up to Wanda's expectations either. After a betrayal from him, Wanda looks to eliminate what he cares most about: Mutants.
Of course, the Scarlet Witch fans meet in the Marvel Cinematic Universe doesn't have any relation to Magneto. She also hasn't been declared a Mutant, so her character arc proves much different than House of M.
Still, many are wondering if we could see the MCU's Wanda Maximoff in a House of M scenario down the line. And Olsen admitted she'd "love to" deliver the character's "no more Mutants" line.
Elizabeth Olsen wants to say 'no more Mutants'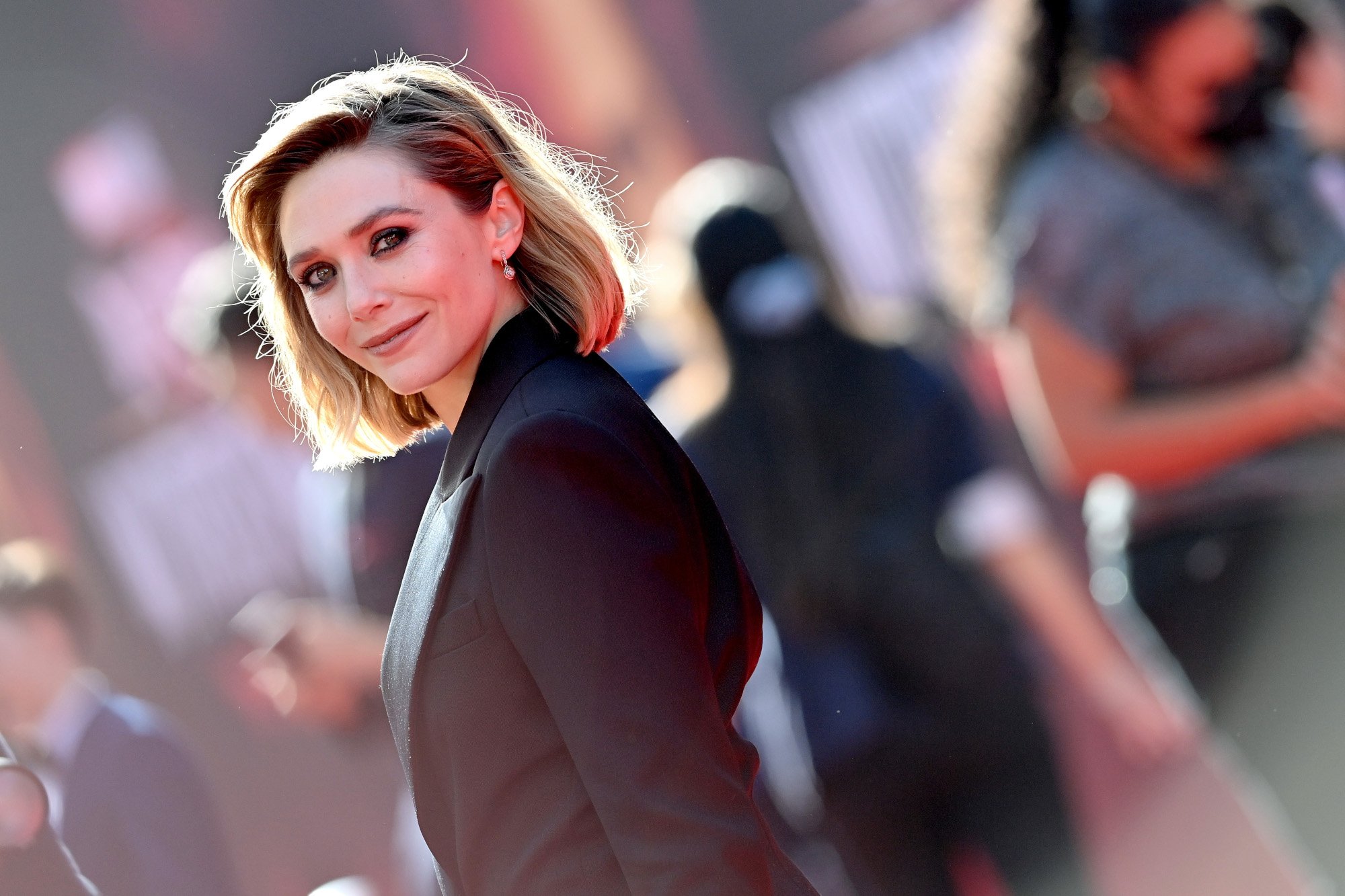 During an interview with the HeyUGuys, Elizabeth Olsen was asked if she'd like the opportunity to say Wanda Maximoff's famous "no more Mutants" line. And the actor revealed she's interested in uttering "the immortal three words," along with tackling other storylines from Marvel Comics.
"I mean, I hope so," Olsen said. "I'm excited for all the crossovers in the future. I do think this film opens up lots of opportunities with the multiverse. But the immortal words are… I mean, I would love to be able to say them in some capacity, to make it work for the MCU."
Olsen also added that she's not sure if that's in the cards for her character: "It's not in anyone's control besides [Marvel President] Kevin Feige."
Fans may have a slightly better idea of where the MCU's Wanda is headed after Doctor Strange 2 premieres. The promotional footage certainly suggests a House of M storyline could come to the MCU.
Will Elizabeth Olsen's Wanda Maximoff ever get a 'House of M' storyline?
So, will Elizabeth Olsen ever get to say "no more Mutants" as Wanda Maximoff? If the MCU were to include a House of M storyline, it would have to work around all the ways it's already diverged from the comics. For one, the X-Men would need to enter the franchise — though that seems likely with Patrick Stewart's Professor X making an appearance in Doctor Strange 2.
Wanda would also need to slide into villainy, something the footage for the Doctor Strange sequel alludes to. So, it seems possible fans could see the MCU's version of House of M down the line.
With the multiverse in place, Olsen could also tackle this comic as a Wanda variant. The actor's right that there are plenty of possibilities. Fans will have to wait and see if Marvel capitalizes on them.
Doctor Strange in the Multiverse of Madness hits theaters on May 6, 2022.