Elizabeth Olsen Says She 'Never Grew Out Of' Wanting to Look Like Mary-Kate and Ashley Olsen
Elizabeth Olsen is the younger sister of Mary-Kate and Ashley Olsen. Throughout the years, the actor has made a name for herself by becoming apart of the Marvel Cinematic Universe through the show WandaVision. However, she shared that there's one thing about her famous siblings that she'll always want to emulate.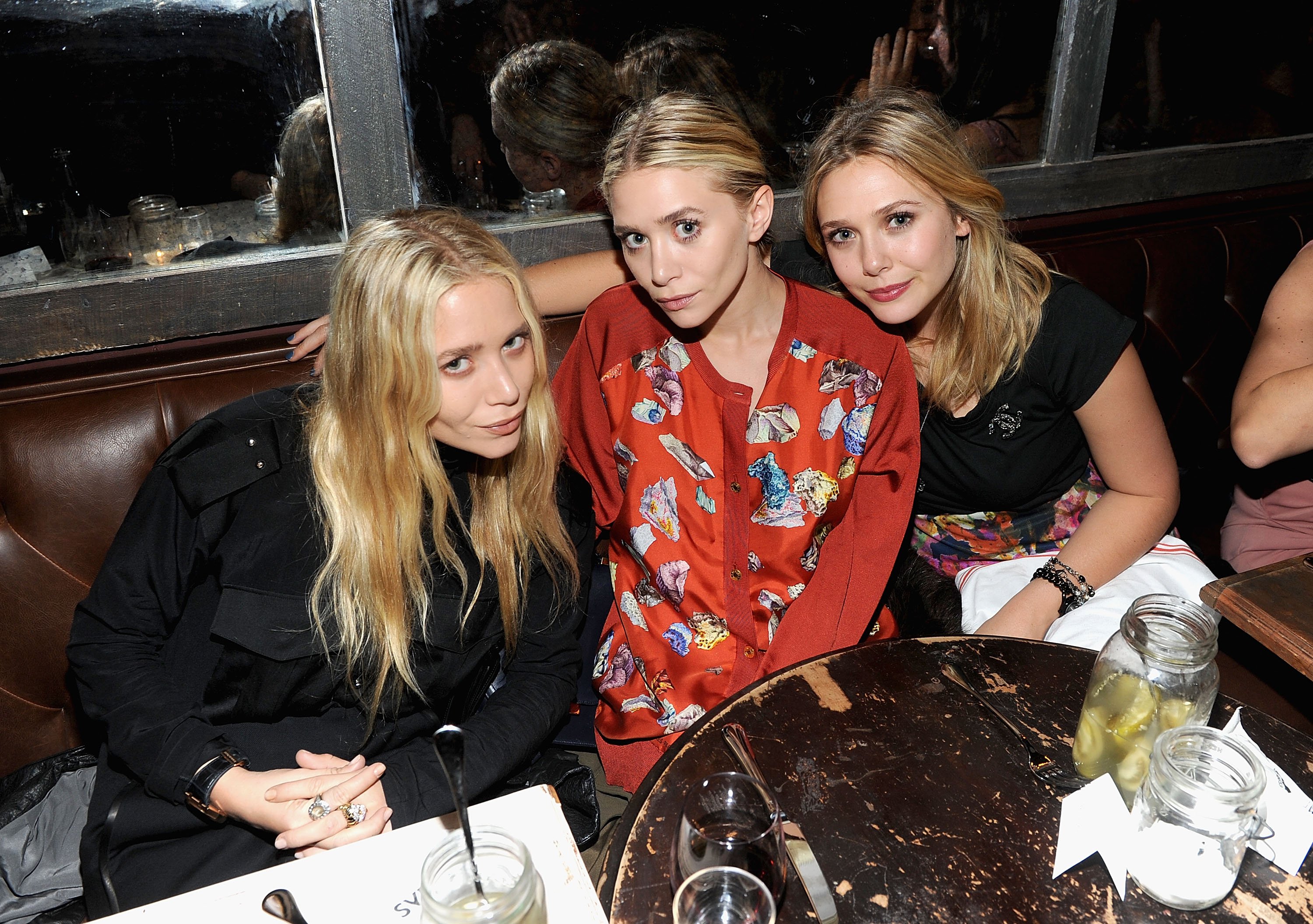 Elizabeth Olsen didn't want to follow in the footsteps of Mary-Kate and Ashley Olsen
Olsen was born on Feb. 16, 1989. By the time she came into the world, her sisters, the Olsen twins, were already stars. The twins shared the role of Michelle Tanner in Full House, which first aired in 1987. Following the ABC series's success, they ventured into their projects, including It Takes Two, Passport to Paris, and Billboard Dad.
RELATED: Elizabeth Olsen Once Revealed the 1 Time She 'Felt Different' for Being Mary-Kate and Ashley Olsen's Sister
Unsurprisingly, Olsen noticed her sisters' fame early on. In an interview with The Jess Cagle Show, she said watching them inspired her to try other entertainment avenues. She said she found a love for musical theatre and often appeared in live productions as a child.
"I was a dancer, and I loved musical theatre," Olsen said. "It started when I was seven, and there was this musical theatre camp in the Valley and a bunch of my friends every summer; we would do it. And that was my core group of friends."
The Avengers star also said that theatre separated her from her sisters. She also shared that the movie actors had no interest in performing in front of a crowd.
"Oddly, my sisters didn't love being on live theatre," she continued. "They didn't love live audiences. They were pretty shy, and it made them nervous."
Elizabeth Olsen admires the Olsen twins' style
Although she loved acting, Olsen said she tried to stay away from the Hollywood industry. After seeing her sister, Mary-Kate Olsen, in the tabloids because of her eating disorder in 2004, she decided to focus on theatre. However, once the actor graduated from New York University, Olsen pursued TV and film acting. Soon, she landed her breakout role as Wanda Maximoff / Scarlet Witch in Avengers: Age of Ultron.
RELATED: Elizabeth Olsen Didn't Think Scarlet Witch Would Ever Get the 'WandaVision' Storyline Happening Right Now
While she's had a different career path than her sisters, Olsen has no problem emulating their style. During her Jess Cagle interview, she discussed Mary-Kate and Ashley's influence on the fashion industry. The Oldboy star also admitted that she "never grew out of" wanting to dress like her big sisters.
"Everything my sisters have ever worn in my entire life I have wanted to wear still as an adult today," Olsen said. "I want their coats. I want their shoes. I want their dresses. And that is something that I never grew out of."
Has Elizabeth Olsen ever worked with Mary-Kate and Ashley Olsen?
RELATED: 'Full House': Elizabeth Olsen Made a Cameo in the Series Finale
Olsen's desire to be like her famous twin siblings pretty much stops there. Since branching out with her projects, the Disney star hasn't worked on a show or film with Mary-Kate or Ashley. However, she appeared in their movies as a child, which she doesn't like to acknowledge.
"It always bothers me when people are like, 'Why did you decide to start acting after your short-acting stint when you were five?'" she said in a 2011 interview with Nylon. "I'm like, 'I don't even know what you're [talking] about."
Mary-Kate and Ashley currently run their fashion line, The Row, which launched in 2006. Their previous acting credits are from 2011.