Elizabeth Olsen Once Revealed How She Deals With Criticism Because of Her Famous Sisters
Thanks to her role in the Marvel Cinematic Universe, Elizabeth Olsen is becoming more and more successful and well-known. The actor has certainly worked hard to develop her skill-set. Much like her famous twin sisters, Mary-Kate and Ashley Olsen, she began working in the industry from a very young age.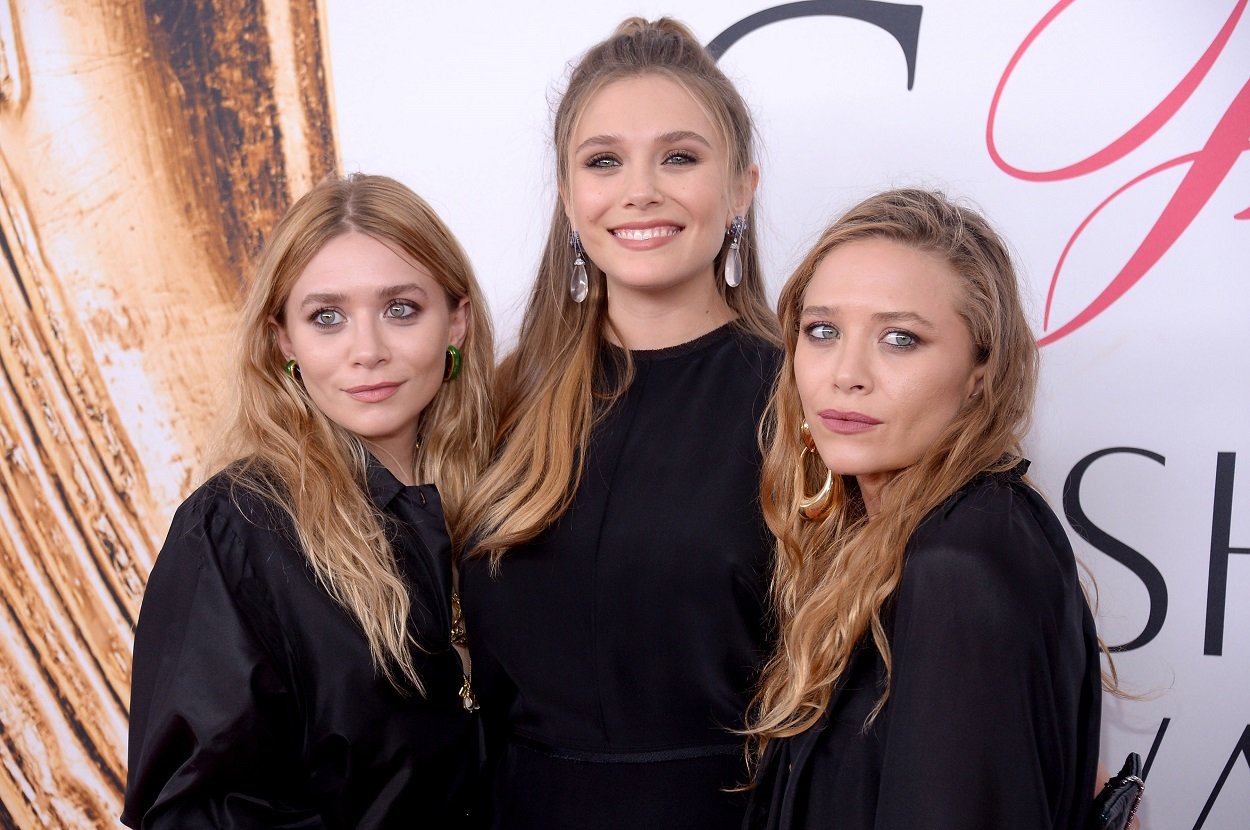 Olsen continued to develop her acting skills by attending one of the top acting schools in the country. The WandaVision star attended NYU Tisch School of the Arts for Drama where she learned acting techniques and studied performances. From there, she continued to build up her resume by starring in TV shows like Sorry for Your Loss and movies like Very Good Girls until she nabbed a role in the MCU as Wanda Maximoff / Scarlet Witch.
Elizabeth Olsen reveals how she dealt with criticism because of her sisters
But despite Olsen's hard work, she still faced criticism during many stages of her career because of her uber-famous sisters. Some people suggested that the actor's success was the result of nepotism. So just how did the actor cope with this criticism? In a 2018 interview with Off Camera, the Ingrid Goes West star shared that she made sure that she was equipped with all the tools necessary to be confident in her acting abilities.
"I got into NYU and while I was there I always felt like I had to have all the tools like if I were ever to actually be an actor," Olsen began. "I had to have all the tools and I had to feel confident about what I was going to do in order to also hear the nepotism comments. I had to be really confident in like my own skills and abilities and that, you know, I put in the time because you're gonna say sh*t no matter what I do. If I'm bad, I'm bad. If I'm good it's nepotism."
The WandaVision star developed an intense work ethic
Olsen continued on to share that she developed an extremely strong work ethic to cope with the nepotism critiques. The WandaVision actor even got a reputation in college for being the "rehearsal Nazi" because of her commitment to her craft. With hard work, she eventually overcame the fear that people would question her success because of her sisters.
"I always had this need to prove myself to myself and to like everyone around me that I work really hard," Olsen shared. "I think it's just the fear was that you don't earn or deserve the things you work for because of who you're naturally associated with. And there is even a part of me, when I was a little girl, I always thought I would be an actress I'm gonna go by Elizabeth Chase, which is my middle name. And then once I started working I was like I love my family, I like my name, I love my sisters. Why would I be so ashamed of that? And so, you know, there are those kinds of weird thoughts that you have and then you just kind of get over it."
Olsen has managed to shrug off nepotism comments
Olsen has certainly proved that her success is hardly the result of her sisters. In fact, many of her fans are unaware that she's even related to Mary-Kate and Ashley. Nepotism comments will likely never go away completely, but Olsen has learned to brush them off.