Elizabeth Olsen Understood Nepotism at Age 10 Because of Her Sisters
Though Elizabeth Olsen has certainly made a name for herself in the entertainment industry, it's hard to completely distance her from her famous family. The movie star's sisters, Mary-Kate Olsen and Ashley Olsen dominated the TV movie industry in the 90s and early 2000s. Their production company, Dualstar, made them multi-millionaires and bonafide superstars.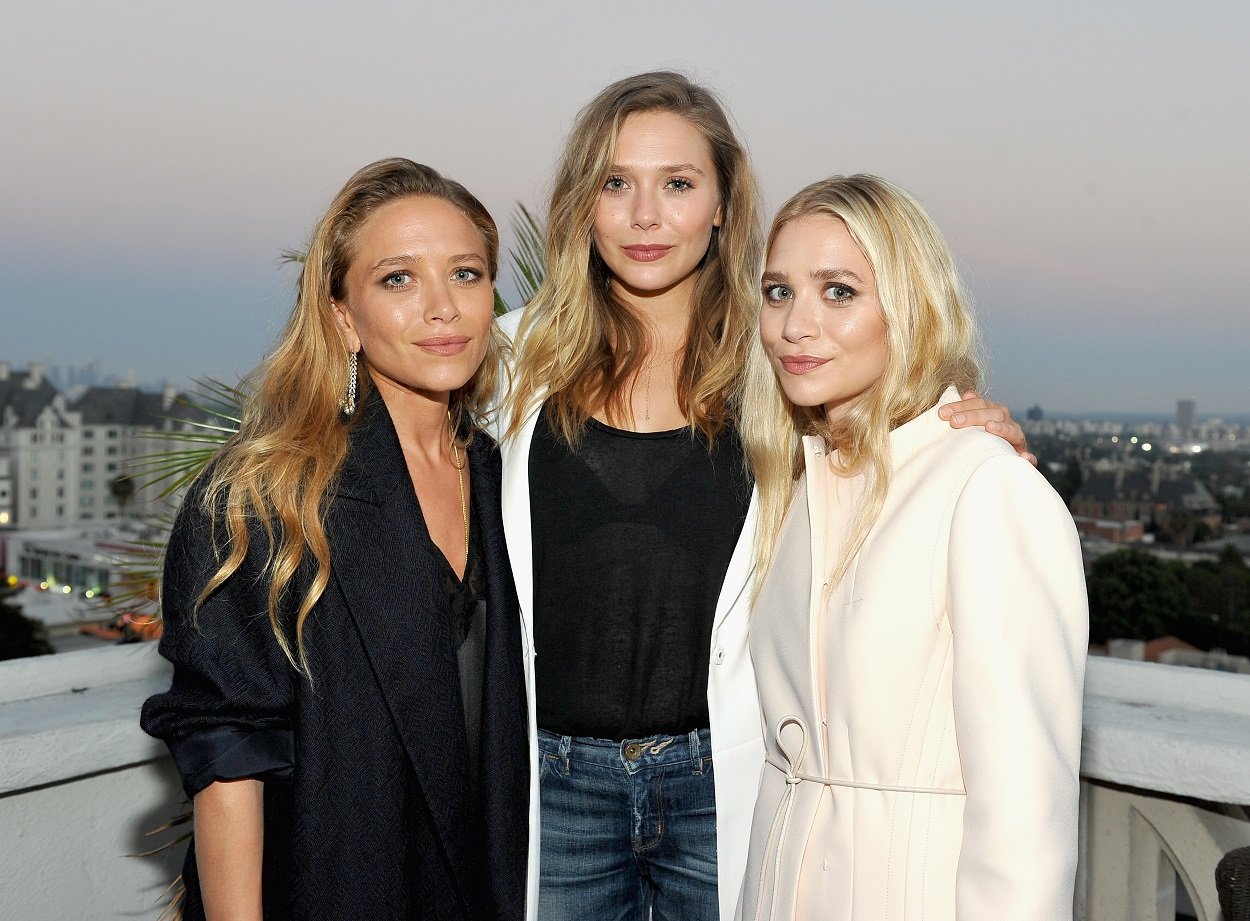 Of course, Mary-Kate and Ashley eventually decided that they preferred life outside of acting. The twin sisters have since become highly respected in the fashion industry and have multiple successful brands. Now, it is Elizabeth who is known as the actor of the Olsen family. The 32-year-old is currently receiving acclaim for her role as Wanda Maximoff in WandaVision.
Elizabeth Olsen grasped the concept of nepotism at a young age thanks to her famous sisters
Like her sisters, Elizabeth expressed an interest in acting at a young age. However, she had a whole host of other hobbies that she was interested in as well and she didn't love the idea that acting would take her away from them. In an interview with Glamour UK, the Sorry for Your Loss star reflected on some of her earliest acting memories.
"I was 10 and I was curious about auditioning… and I realized very quickly it wasn't for me because I was missing my sports teams, my dance class, and all the extracurricular activities at school," she shared. Even though Elizabeth wasn't ready to fully commit herself to acting at 10, she did reveal that she began planning her future acting career. Interestingly enough, Elizabeth considered changing her name so that she could create distance between her career and the careers of her famous sisters.
Why the 'WandaVision' star wanted to distance herself from Mary-Kate Olsen and Ashley Olsen
"But during that time, I thought 'I don't want to be associated with [Mary-Kate and Ashley]', for some reason," the Marvel Cinematic Universe star shared. "I guess I understood what nepotism was like inherently as a 10-year-old. I don't know if I knew the word, but there is some sort of association of not earning something that I think bothered me at a very young age. It had to do with my own insecurities, but I was 10. So I don't know how much I processed, but I did think, 'I'm going to be Elizabeth Chase [her middle name] when I become an actress.'"
This is hardly the first time that Elizabeth has shared that she considered going by an alternative name in her career. In an interview with Off Camera, she shared that she had a burning need to prove herself worthy of the opportunities she received. Ultimately though, it was her love for Mary-Kate, Ashley, and the rest of her family that made her change her mind about going by Elizabeth Chase.
Elizabeth Olsen eventually got over her insecurities
"Once I started working I was like I love my family, I like my name, I love my sisters," Elizabeth revealed. "Why would I be so ashamed of that? And so, you know, there are those kinds of weird thoughts that you have, and then you just kind of get over it."