Elizabeth Olsen's First Movie Role Established Her as a Major Talent Straight Away
Elizabeth Olsen is a fixture in Hollywood these days. Not only does she have a high-profile recurring superhero role as Wanda Maximoff in the Marvel Cinematic Universe, but she is also regarded as one of her generation's strongest talents, with acclaimed performances in films such as Ingrid Goes West and Sorry for Your Loss.
Unlike a lot of stars in similar positions, Olsen's arrival as a name to watch came almost all at once. While her obvious familial connections can't be discounted, she also had the good fortune to debut with a stellar lead role.
Elizabeth Olsen's first film 'Martha Marcy May Marlene' debuted at Sundance 2011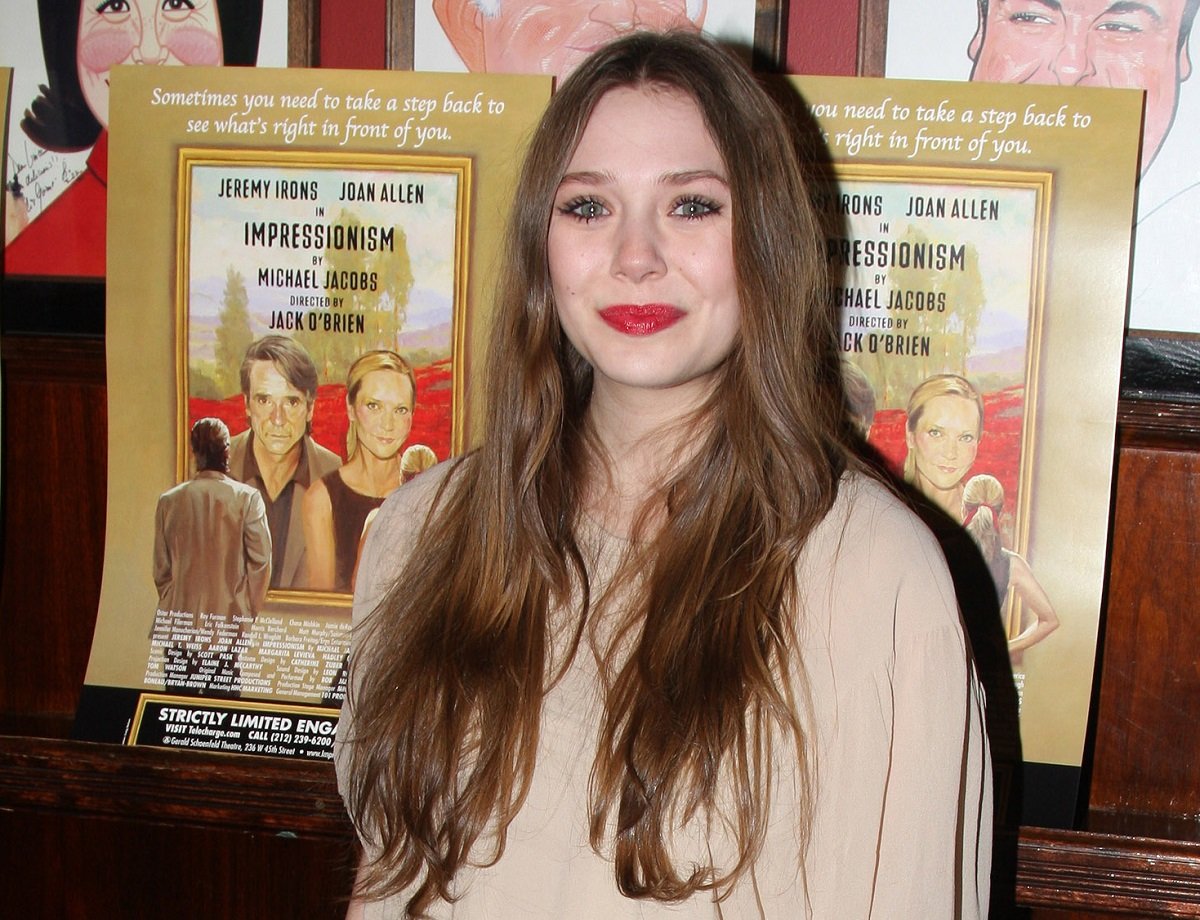 To clarify up front, we're not strictly talking about Olsen's first appearance in any film ever. Per IMDb, that would be her appearance as "Girl in Car" in the 1994 TV movie, How the West Was Fun, starring her older sisters, Mary-Kate and Ashley Olsen. It was little more than a cameo and didn't lead to a career as a child actor. After another cameo on Full House in 1995, Olsen didn't appear in anything for 16 years, when she began her career as an adult.
Olsen's first two films actually debuted around the same time at the 2011 Sundance Film Festival. Despite this, the mostly forgotten horror remake Silent House didn't make it to theaters until 2012. The first of Olsen's films to hit theaters and introduce her to the filmgoing audience at large was Martha Marcy May Marlene.
Directed by Sean Durkin, Martha Marcy May Marlene casts Olsen as Martha (though she goes by each name from the title throughout the film). Martha is a woman who, at the start of the story, makes her escape from a shady and mysterious cult led by the charismatic Patrick (John Hawkes). The story cuts between two timeframes, showing Martha's time in the cult, being abused and manipulated alongside several other women, and the time after her escape when she begins exhibiting signs of severe trauma while reuniting with her sister (Sarah Paulson) and brother-in-law (Hugh Dancy).
For an audience more attuned to Olsen's work in the bombastic MCU, Martha Marcy May Marlene might be a bit too far into arthouse territory, with its incredibly subdued and methodical atmosphere. The film isn't so much interested in typical narrative structures and payoffs as it is in exploring a character in a debilitating state of trauma. In a weird way, that makes the film something akin to the trauma and mental health narrative present in WandaVision.
'Martha Marcy May Marlene' got rave reviews and awards buzz
Martha Marcy May Marlene now boasts a strong 90% positive rating on Rotten Tomatoes, with almost everyone agreeing that Olsen was a revelation in her significant first role. Though it didn't end up nabbing her a nomination for Best Actress at the Oscars, there was serious buzz around her odds at the time.
"Elizabeth Olsen, a sister of the Olsen twins, is a genuine discovery here," the late Roger Ebert wrote. "Childlike and yet deep, vulnerable but with a developing will, beautiful in a natural and unforced way… She has a wide range of emotions to deal with here, and in her first major role, she seems instinctively to know how to do that."
Other critics shared similar sentiments
"Olsen ably juggles this tricky role, which depends so heavily on the character's between-the-lines personal history," Variety's Peter Debruge wrote.