Elizabeth Taylor Rejected Richard Burton's Advances a Decade Before They Began Their Infamous Affair
Throughout her legendary career, Elizabeth Taylor's personal life made just as many headlines as the movies she starred in. Her eight marriages drew massive media attention, especially in the 1950s and 60s. She even married one man twice – Tony Award-winning actor Richard Burton.
But fans might be surprised to learn that Taylor originally rejected Burton's advances. She actually turned him down years before they started their affair.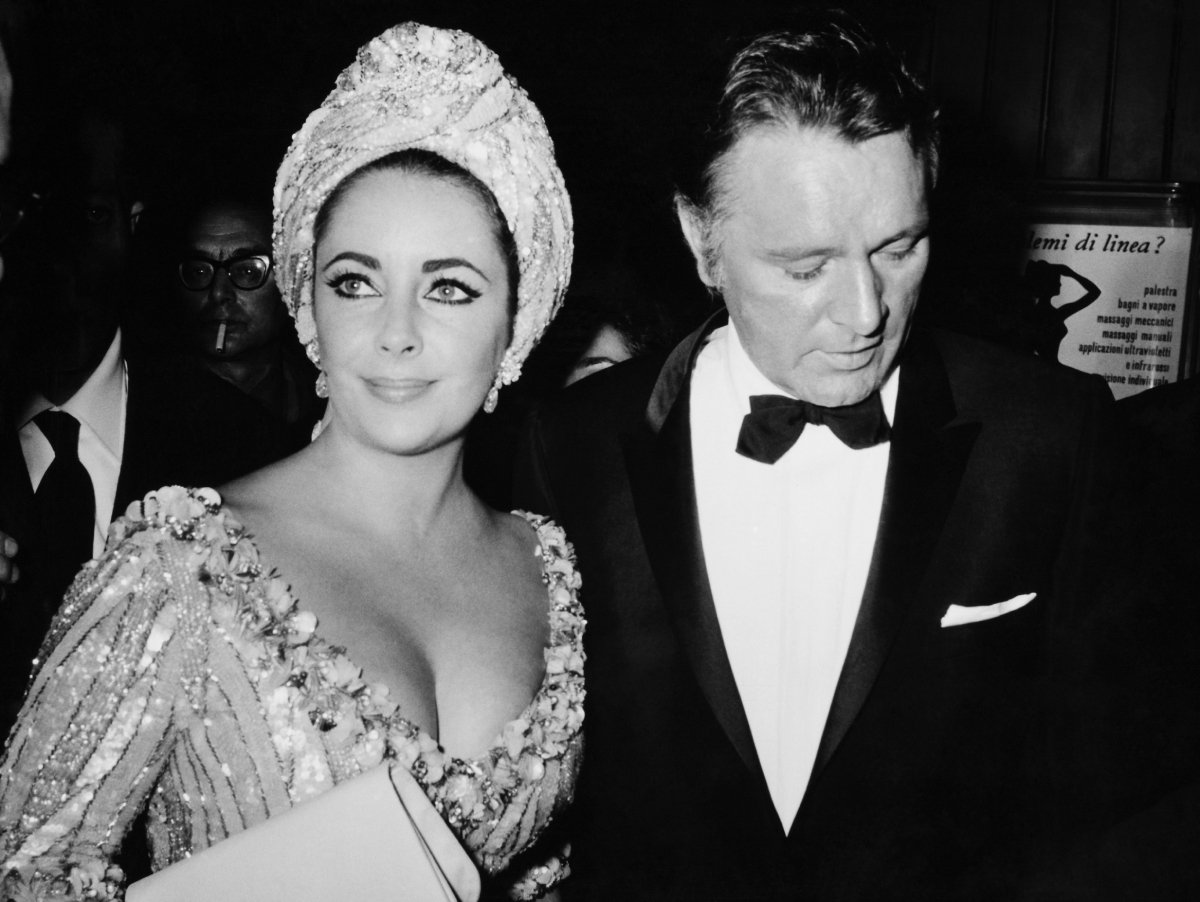 Elizabeth Taylor and Richard Burton began their affair when they were married to other people
When Taylor was filming Cleopatra with Burton in 1962, she was a world-famous movie star who had already been branded a "homewrecker" by the media. Just four years earlier, Taylor lost her third husband, producer Mike Todd, in a plane crash. In the wake of his death, Taylor grew close to Eddie Fisher, who just also happened to be the husband of her best friend, Debbie Reynolds.
Fisher ended up leaving Reynolds for Taylor, and he became her fourth husband. Reynolds was married to Fisher when she headed to Italy to shoot Cleopatra. At the same time, Burton was married to a woman named Sybil. However, according to Biography.com, Burton had a habit of being unfaithful.
Being used to her husband's cheating, Sybil expected Burton to return to her when filming ended. But, when he tried to leave Taylor, she overdosed on sleeping pills.
"We did try and resist. My marriage with Eddie was over, but we didn't want to do anything to hurt Sybil," Taylor later said.
'Liz and Dick' starred in 11 movies together and lived a lavish lifestyle
It did take time for Taylor and Burton to officially divorce their respective spouses. But when they finally did, they wasted no time getting married. Just nine days after Taylor's divorce from Fisher was finalized, she married Burton in Montreal.
The couple blended their families from previous relationships, and they proceeded to live a jet-setting, lavish lifestyle that the press couldn't get enough of. The media dubbed the pair "Liz and Dick." And, according to People magazine, Burton said before his death that "for some reason, the world has always been amused by us two maniacs."
The couple partied hard and they both drank heavily. They traveled all over the world and had luxurious toys like a yacht, a private plane, valuable artwork, and several luxury cars. They would rent out hotel suites and have passionate fights that became the stuff of legend.
Burton also showered Taylor with expensive gifts, like the 69-carat Taylor-Burton diamond, the 50‑carat La Peregrina Pearl, and the 33-carat Krupp diamond. In 1971, Burton wrote that he loved Elizabeth "to the point of idolatry."
Elizabeth Taylor originally rejected Richard Burton
Ten years before they co-starred in Cleopatra, Taylor met Burton at a party. She was only 20 at the time and had just ended her first marriage to Conrad "Nicky" Hilton, Jr., which only lasted eight months.
Burton had a reputation for being a womanizer. And when he made advances toward her, she says she rejected him because she didn't want to become "a notch in his belt."  When they came together again 10 years later, however, a connection formed between the two and the sparks flew.
"When I saw him on the set of Cleopatra, I fell in love and I have loved him ever since," Taylor said.
The couple would end up divorcing in 1974, but quickly remarried the following year. Their second marriage lasted less than a year, and they divorced a second time in 1976. Still, they remained good friends until Burton died in 1984 at the age of 58.
She later told Vogue, "I was still madly in love with him the day he died. I think he still loved me, too."
Elizabeth Taylor passed away in 2011 at the age of 79.