Elizabeth Taylor Wore Negligees to Nightly Dinners With Rock Hudson
When Elizabeth Taylor and Rock Hudson were filming 'Giant' in a small, Texas town, she visited him for nightly backyard dinners for which she donned negligee.
When actor and icon, Elizabeth Taylor, filmed Giant with friend, Rock Hudson, the two stayed close to each other throughout the shoot. In fact, they stayed in houses right across the street in the tiny Texas town where the film was shot.
Townspeople remember what it was like to have the stars living amongst them. And one specifically recalled Taylor regularly leaving the house "in her negligee" to join Hudson for evening dinners everyone in town seemed to know about.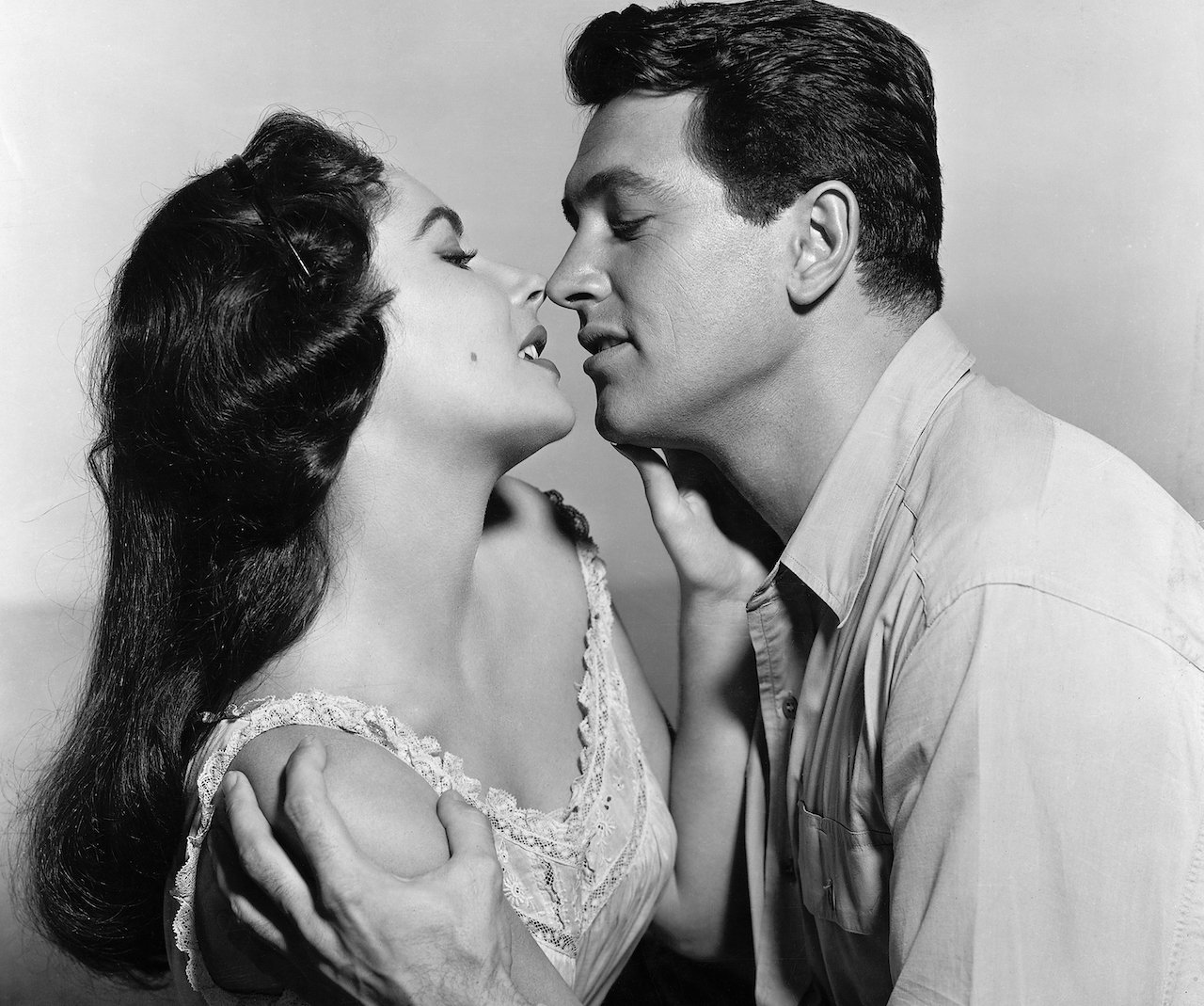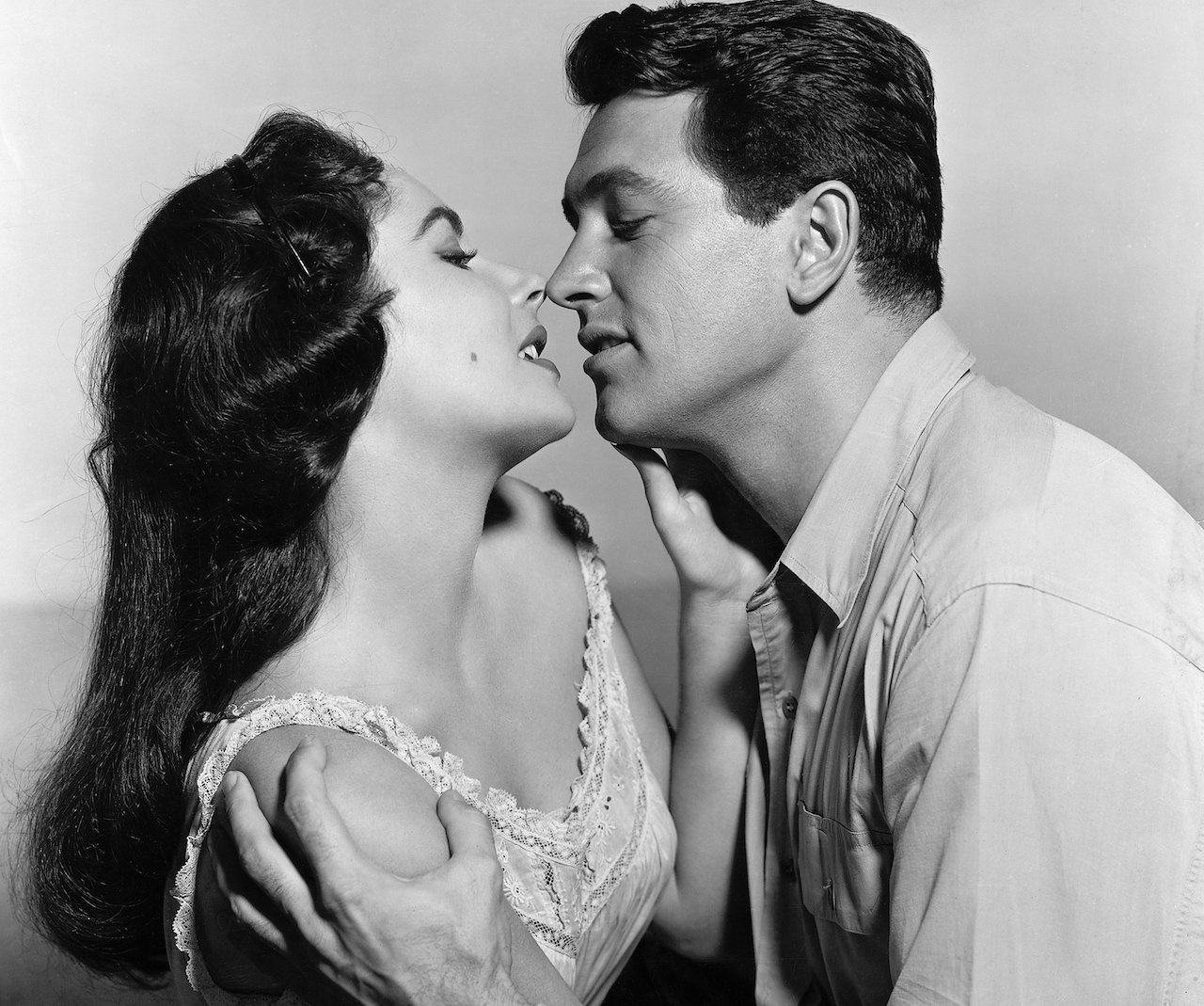 Elizabeth Taylor was recently separated and had postpartum depression when she met Rock Hudson
Taylor arrived in Marfa, Texas in the summer of 1955. That's where she and Hudson filmed Giant along with acting legend, James Dean.
At the time, she was in the midst of postpartum depression. On top of that, she was separated from her second husband.
But many of the townspeople remembered her being exceedingly kind to them, despite her personal circumstances. "It was a tough time for Taylor both physically and emotionally, but Marfans only recall her generosity and graciousness," Kirby F. Warnock wrote for Texas Monthly.
It may not seem like much now, but Taylor kept a bowl filled with dimes by her door to easily give out tips to those who helped her. According to an inflation calculator, a dime in 1955 had the value of more than a dollar in today's money. And, as noted in Texas Monthly, ten-cent tips were considered a very generous gratuity at the time.
But just having the icons living in their town seemed to be enough of a treat for many residents. And those who got a peek at the private habits of the film's stars seemed especially fulfilled. Some were even unknowingly privy to the starts of a lifelong friendship.
Elizabeth Taylor had dinner with Rock Hudson every night while filming 'Giant'
Residents of Marfa recalled seeing Taylor, Hudson, and Dean out and about in town. So, people were going way out of their way for a chance encounter with any one of the three superstars. And despite their celebrity status, the stars assimilated to small-town life pretty well by most public accounts.
While shooting Giant in 1955, Taylor and Hudson stayed in private homes across the street from each other. But they didn't get complete privacy in those private homes.
"Every night, Elizabeth Taylor would go across the street in her negligee and have dinner with Rock Hudson in the backyard," one witness said to Vanity Fair. It was a "common thing" for people to drive by and for kids to peek over the fence at the dining stars. Onlookers probably didn't know what they were seeing, especially considering Taylor's choice of bedroom attire for the dinners.
Per People, Hudson's former business manager, Wallace Sheft, said his client "once drank margaritas for God knows how many hours with Elizabeth one night during the shoot. The next morning they were both blurry-eyed and couldn't say one line. The director [George Stevens] told them it was a fantastic performance."
According to stories, they shared many nights like that. And though Taylor came to the shoot while navigating her own personal setbacks, she left with a once in a lifetime friend.
Elizabeth Taylor's friendship with the enigmatic Rock Hudson
As an icon of classic Hollywood, Hudson reportedly hid his sexual identity to protect his career. But Lee Garlington told People he secretly dated Hudson in the '60s. He said, "Rock was the biggest movie star in the world, and it was career suicide to reveal you were gay."
So, he remained closeted publicly. He even married at one point to quiet the speculation, according to Garlington.
Lasting rumors from the Giant set suggest Hudson could have been involved in affairs with Taylor or Dean — or even both. Notably, Dean died before the film was even released but Taylor remained a friend and champion for Hudson.
After announcing an AIDS diagnosis, Hudson died on Oct. 2, 1985 at age 59. He became the first major celebrity to go public with the condition. "I am not happy that I am sick. I am not happy that I have AIDS; but if that is helping others, I can at least know that my own misfortune has had some positive worth," Hudson said, per Biography.
Following Hudson's diagnosis and death, Taylor became a vocal activist and fundraiser in the fight against AIDS until her death on Mar. 23, 2011.