Ellen Burstyn Once Earned an Emmy Nomination for a 14-Second Performance
Ellen Burstyn is a Hollywood legend. The actor's been entertaining film and TV audiences for over six decades. Burstyn's work has earned her numerous accolades, including an Academy Award. Aside from an Oscar, Burstyn's also been the recipient of several Primetime Emmy nominations. One of Burstyn's nominations came from a concise television appearance.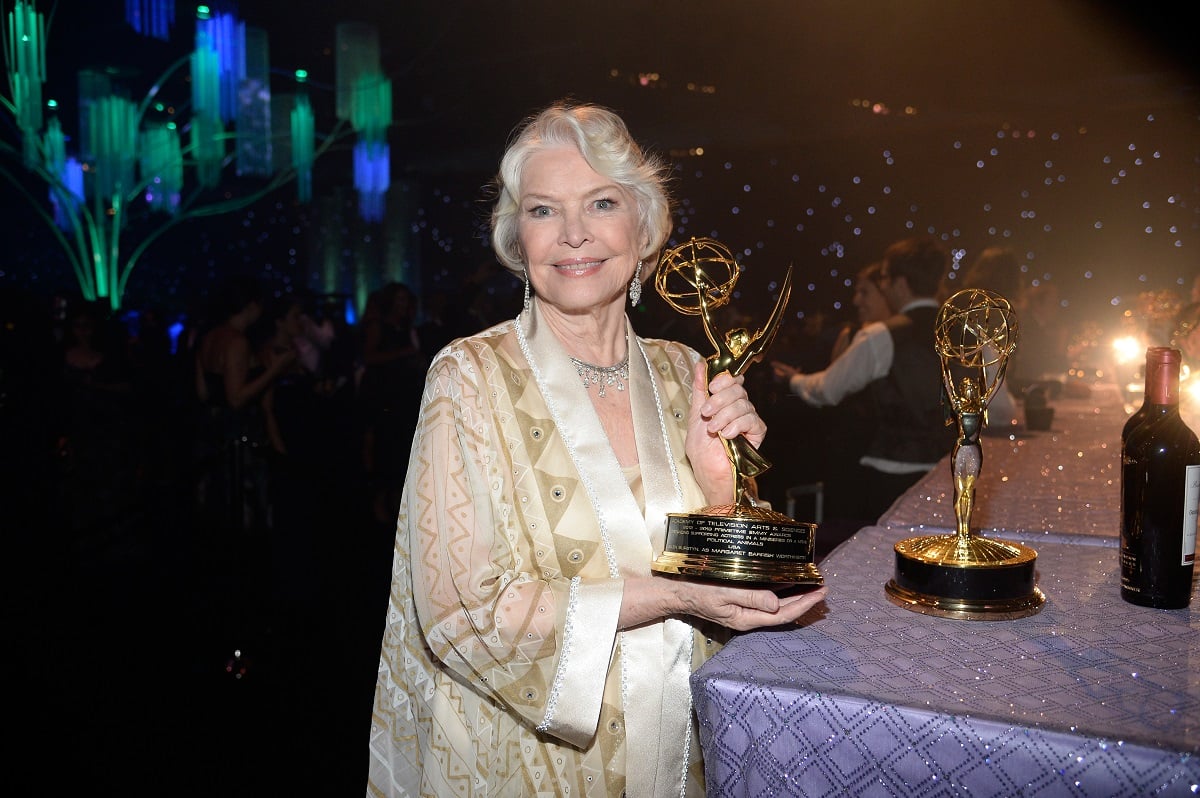 Ellen Burstyn received an Emmy nomination for a 14-second performance in 'Mrs. Harris'
At the 2006 Primetime Emmy Awards, Burstyn was nominated for Outstanding Supporting Actress in a Limited Series or Movie. Her role in the HBO movie Mrs. Harris scored her the prestigious honor. However, Burstyn's Emmy nomination created controversy.
According to Today.com, Burstyn's performance in Mrs. Harris lasted a mere 14 seconds. Although critics panned Burstyn's nomination, given the Academy's leniency toward timing requirements, the actor's performance did make it into consideration. However, it was the producers, not Burstyn, who submitted her name. Unfortunately, Burstyn didn't win that year. The award went to actor Kelly MacDonald for her role in The Girl in the Cafe.
Ellen Burstyn's earned 8 Emmy nominations and 2 wins
Aside from her Mrs. Harris nomination, Burstyn has also earned seven more Emmy nods. Her first nomination came in 1981 for the television movie The People vs. Jean Harris. In 2009, Burstyn took home the Emmy for Guest Actress in a Drama for her roles as Elliot Stabler's (Christopher Meloni) mother on Law & Order: SVU.
In 2013, Burstyn found herself on the Emmy stage again with a Supporting Actress win for Political Animals. She faced tough competition from Sarah Paulson, Alfre Woodard, Imelda Staunton, and Charlotte Rampling. But Burstyn's portrayal as Sigourney Weaver's mother in the HBO political miniseries won the Academy's votes.
The Emmys have a history of rewarding actors for short performances
Burstyn isn't the only actor to receive an Emmy nomination for a short appearance. Don Cheadle earned a 2021 Emmy nod for his role in The Falcon and the Winter Soldier. Cheadle's performance on the Disney+ series lasted two minutes, and his Emmy recognition left him, and Marvel fans "confused."
Aside from Cheadle, Claire Foy is another actor whose short performance earned Emmy praise. Foy, who portrayed Queen Elizabeth II on the first two seasons of The Crown, won a 2021 Guest Actress Emmy for her return. In a flashback scene lasting less than two minutes, Foy made a cameo on The Crown Season 4. It shows that no matter how brief an actor's performance is, they can still earn an Emmy nomination.