Ellen DeGeneres Gets Roasted on Twitter After Reports Her Crew Isn't Being Paid Full Wages During Shutdown
Ellen DeGeneres's reputation just took another hit. A new story is likely to add fuel to the rumors that DeGeneres is not as nice in real life as she appears on her show.
Ellen DeGeneres's reputation just took another hit. The comedian and talk show host has already been dubbed "one of the meanest people" in Hollywood by fellow funnyman and podcast host Kevin T. Porter. In March, Porter solicited stories from Twitter users about DeGeneres's nasty ways on Twitter, donating $2 to the L.A. Food Bank for every tale. 
Now, another story is likely to add fuel to the rumors that DeGeneres is not as nice in real life as she appears on her show. 
The 'Ellen' crew say they are in the dark during coronavirus shutdown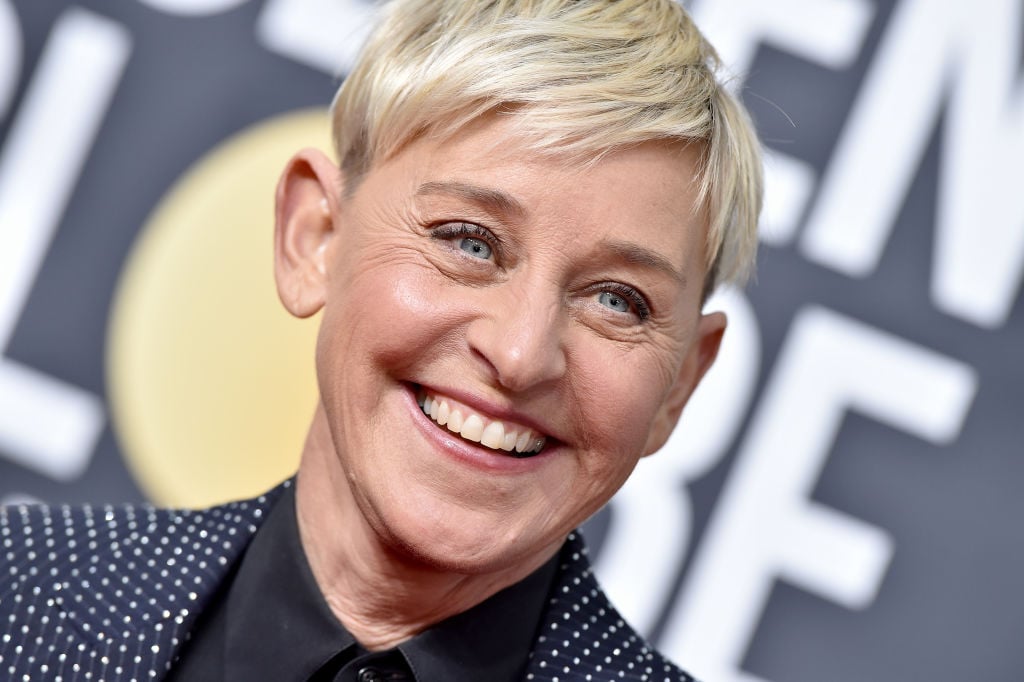 According to an April 16 report in Variety, crew members who work on The Ellen DeGeneres Show are upset about the way producers have handled the coronavirus production shutdown. 
Crew members told the trade publication that they went more than a month without receiving communication from the show about working hours or pay while production is on hold. Nor did anyone reached out to inquire about their physical or mental health. When they did hear from their bosses, they were told to expect a 60% pay cut. Insiders told the publication that the treatment didn't fit with DeGeneres's "be kind" message she shares with her audience. 
DeGeneres is currently taping a remote version of the show. A small group of non-union workers has been hired to assist with that, which is an additional blow to the regular crew. Warner Bros. Television told the magazine that the union had OKed the non-union hires. 
Ellen DeGeneres has not reached out 
The Ellen stage crew operates separately from the show's staff of writers, producers, and assistants, notes Variety. Still, many have been with the show for more than a decade, and they were surprised by the lack of communication from the host or top producers after production shut down. 
Yet when DeGeneres returned to April 7, she said she wanted to do the show for "my staff and crew. I love them, I miss them, the best thing I can do to support them is to keep the show on the air."
The talk show host gets slammed on Twitter 
Once the news got out that the Ellen show's crew might be facing a shutdown pay cut, people tore into the talk show host on Twitter.
"Today I learned Ellen makes $50 million a year and the show has been around for 18 years aaaand her crew isn't being paid adequately. Hmm." tweeted author Roxane Gay.
"$50M per year, and she can't ensure her crew is paid 100%?" tweeted another person. "What good is she then? Be nice to each other, my a**."
One DeGeneres critic called her "terrible" and urged people to stop watching her show. Others were particularly upset that the show was using non-union workers. 
Many Twitter users commented on the disconnect between DeGeneres's "be kind" message and her actions. 
"What part of 'Be Kind' are you not understanding?" one person wondered. "Pay your employees…and that means ALL of them!"
A lot of people have shared negative stories about Ellen DeGeneres
The Variety report will come as no surprise to those who've claimed DeGeneres's public and private personas don't align. Porter's Twitter thread last month featured a number of eyebrow-raising tales (some clearly exaggerated or fictional). People said staff members were not allowed to look DeGeneres in the eye, that she "polices" people's lunch orders and banned certain food items, and she only gave gifts to employees she liked.
Others didn't know the talk show host personally, but pointed out that some of her bits and interactions with guests often seem mean-spirited and bullying. But a few defended DeGeneres, saying they'd had positive interactions with her.
Check out Showbiz Cheat Sheet on Facebook!