Ellen DeGeneres Kept Buying and Selling Her Million Dollar Houses After Getting 'Bored' With Them
Ellen DeGeneres found herself in hot water after staff from The Ellen DeGeneres Show called her out for her rude and unprofessional behavior. Now, all eyes are on the comedian to see what she'll do and how her show will fair.
Even if DeGeneres gets "canceled" by her fans, it seems she has her house flipping business to fall back on. And she's talked in the past about how she buys home after home, lives in them, and flips them once she's "bored" and looking for something new.
Ellen DeGeneres has been flipping houses since 2004
While Degeneres is best known for her talk show, it seems she's actually been flipping homes for nearly two decades. The comedian grew up in Louisiana and worked as a house painter prior to finding success with her comedy skits. And she spoke to Architectural Digest back in 2011 about her home-flipping ventures and why she started buying houses just to sell them again.
"We never had a house when I was growing up," she shared. "We always rented. But my father would dream, and we used to look at houses all the time. I'd pick out which bedroom would be mine and get all excited."
Degeneres then explained that as soon as she attained a good amount of money from her show, she started buying homes. Her wife, Portia de Rossi, then added that Rossi continued to purchase "another one" and "another one." As of 2011, Rossi and DeGeneres bought a new home for every year they were together.
DeGeneres talked about selling her homes after she gets 'bored'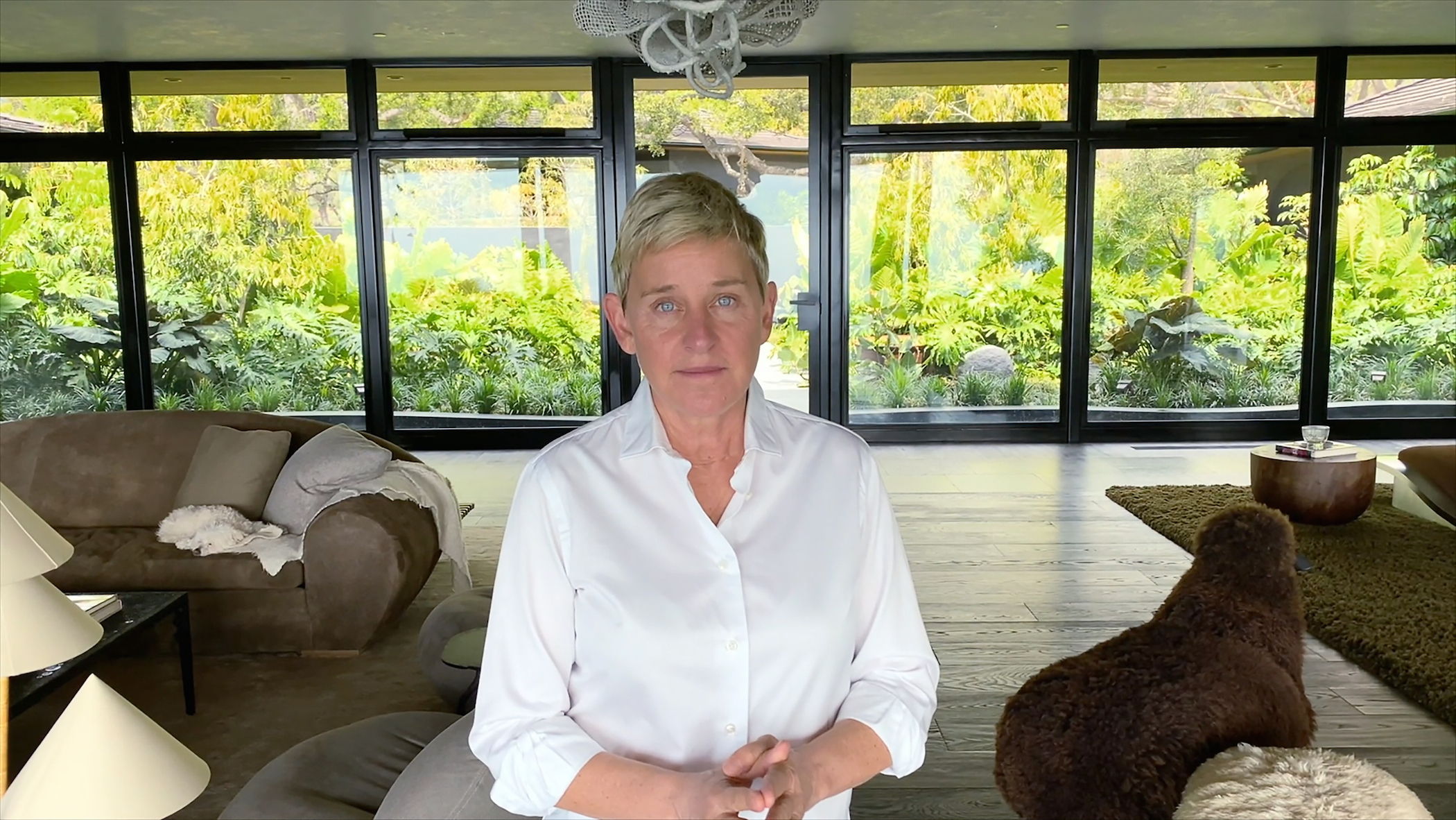 While most folks find their dream home and plan to stay there for awhile, such isn't the case for DeGeneres. She explained to Today that after she gets "a little bored" with one of her properties, she prepares to sell it and move on.
"We buy a house and we love it, and we stay in it," DeGeneres said, Business Insider notes. "Then we get a little bored because we like a different style or different aesthetic — and I love furniture and decorating — so if I find something else, and we make money, why not move to another house?"
It seems DeGeneres is making quite a lot of money from fixing up homes. In 2019, Architectural Digest reported she sold properties that were $6.98 million, $15.5 million, and $23 million — and that was all in one year. Back in 2003, she sold her first flipped property for Will Ferrell for $9 million when she bought it for $6 million.
She bought one of her own homes twice
It seems DeGeneres loved one of her own properties so much, she bought it twice. Curbed LA reported in 2014 that DeGeneres sold one of her homes to Jodie Foster's wife back in 2007. And DeGeneres bought back the property in 2014 after it was completely remodeled.
DeGeneres paid quite a lot to buy back the property, too. The publication notes she spent $10 million on the house and property next to it. The home boasts four bedrooms, four bathrooms, two-car garage, two fireplaces, and plenty of other "modern conveniences" the rest of us can't even imagine purchasing.
Since DeGeneres was re-buying one of her old places, that meant she was getting rid of the condos she resided in at the time, too. The south unit was going for $8.5 million, and the north was selling for $7.5 million.
We're not sure where the current drama with The Ellen DeGeneres Show will leave the comedian when it comes to her time on television. But it seems she has this passion as a backup plan if all else fails.
Check out Showbiz Cheat Sheet on Facebook!