Ellen DeGeneres Made Fun of How Cardi B and Offset Showed Affection in Public
Cardi B and Offset were once all about their public displays of affection, and Ellen DeGeneres made fun of the couple for it.
Cardi B and Offset have been together since 2017, and the rapping couple seemed perfect together. They even have a daughter, Kulture, whom they both adore. Unfortunately, it seems Cardi B is done with the relationship, as she filed for divorce in September 2020.
Now, we're looking back at the time when the couple visited The Ellen DeGeneres Show in 2019. And Ellen DeGeneres didn't hold back when making fun of the way Offset and Cardi B showed public displays of affection.
Cardi B filed for divorce from Offset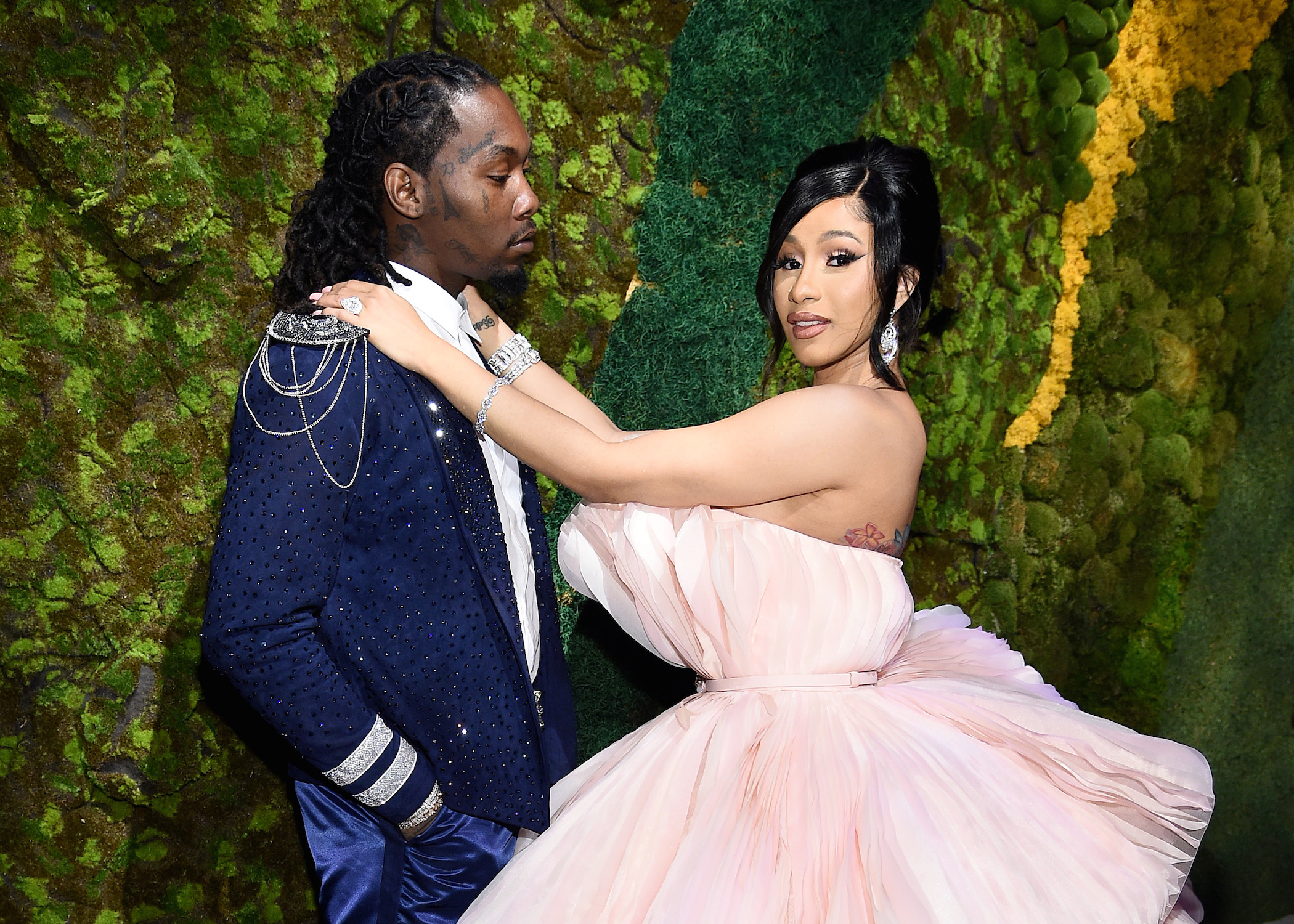 The famous rapping couple has faced a number of obstacles when it comes to their relationship. Offset has allegedly been unfaithful to Cardi B in the past, and it's likely put a lot of strain on their relationship. While Cardi B has always been able to get past the difficulties before, it seems she's ready to move on completely now. She filed for divorce on Sept. 14, 2020.
"It's not because of cheating," Cardi B explained via Instagram. "I'm seeing people say it's because he's got a baby on the way — that's a whole f*cking complete lie. This is the like second time people try to pin babies over here. No, that's bullsh*t."
So, why is Cardi B finally filing for divorce? She said she got sick of arguing back and forth with Offset and "not seeing eye-to-eye."
When you feel like it's just not the same anymore and before you get cheated on, I'd rather just leave," she added.
Cardi B and Chance the Rapper talked about marriage on 'The Ellen DeGeneres Show'
It seems both Offset and Cardi B are fans of DeGeneres, as they've appeared on her talk show a number of times. In 2019, Cardi B came on to talk about the Netflix series Rhythm + Flow with Chance the Rapper and T.I. And DeGeneres brought up that Offset was the one who influenced Chance proposing to his partner and getting married.
"Wasn't it Offset who kind of told you it's time for you to get married?" DeGeneres asked Chance.
Chance then explained that this was correct. "We were all in the backyard and he pulled me to the side and told me that [he and Cardi B] had just got married in the backyard," he told DeGeneres while also speaking to Cardi B. "He was like, yo, you need to take care of business. … I came back home and I proposed two months later."
Cardi B then said she didn't know that story until Chance explained it in an interview. "That is so beautiful," Cardi B said. "Marriage is such a crazy unity."
"In a good way, right?" DeGeneres asked.
"In a good way," Cardi B answered.
Ellen DeGeneres made fun of the way the couple showed their love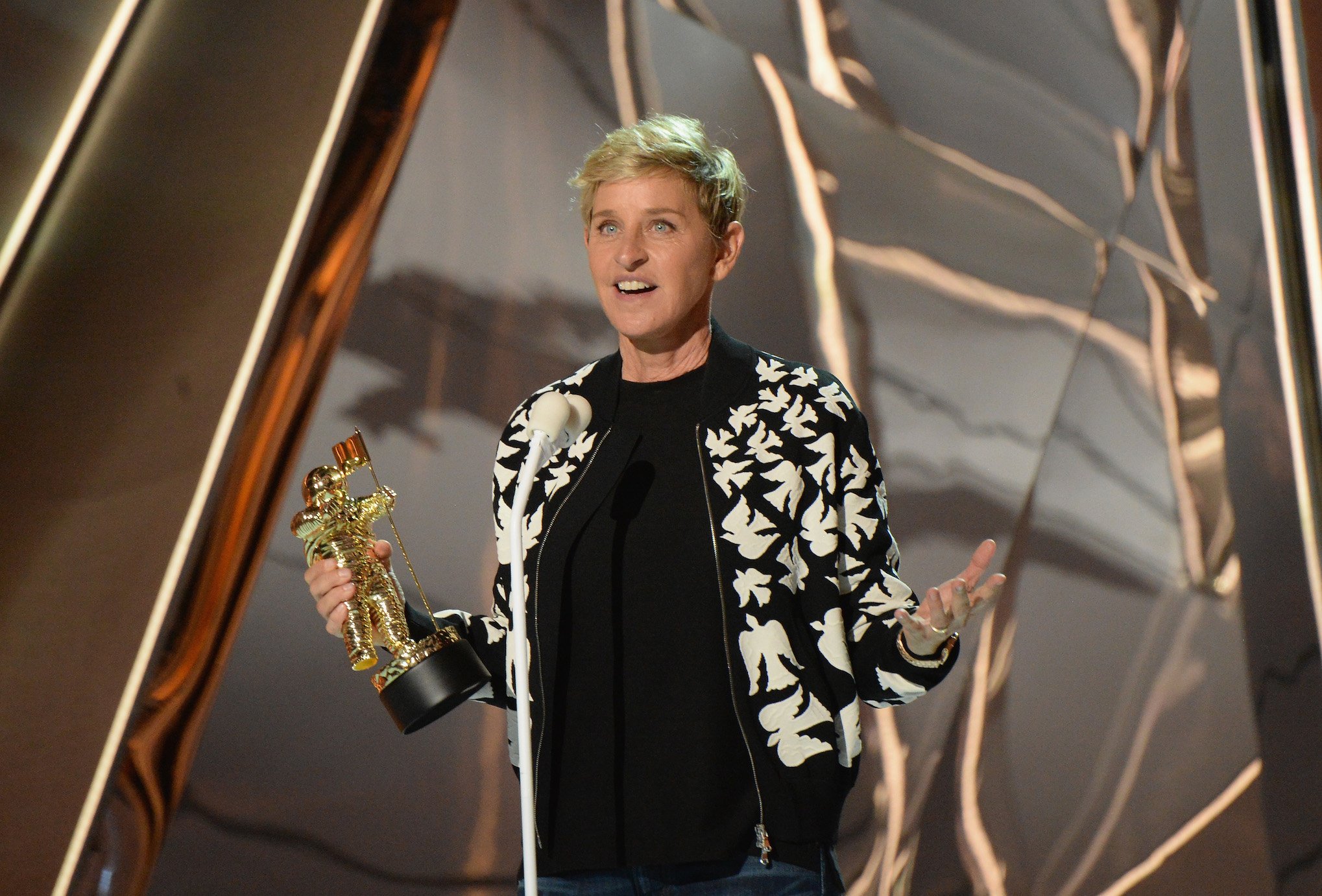 After Chance explained his engagement story, DeGeneres segued into roasting Cardi B for the way she shows her affection for Offset.
"Ya'll have a very unusual way of showing your affection in public," DeGeneres said. And she then projected a photo of Offset and Cardi B touching tongues while at an event. "Do ya'll always kiss like that?"
"Only when we're in France," Cardi B laughed. She then went on to explain why she's so daring with her PDA. "I have makeup, and then all that lip glosses, and the concealer gets on his face," Cardi B explained regarding the open-mouthed kiss. "Then he look like he ate a donut and whatnot."
"No, now I get it," DeGeneres commented. "Ladies, men, that's the way you kiss when you've got makeup on, so you don't have to get it all over your face."
It doesn't look like Offset will have to worry about Cardi B's makeup getting on him anymore. We'll wait and see what happens in the wake of their divorce.
Check out Showbiz Cheat Sheet on Facebook!