Ellen DeGeneres Made Fun of Kendall Jenner's Tattoos on 'The Ellen DeGeneres Show': 'What's the Point?'
The Kardashian/Jenner family knows Ellen DeGeneres quite well. And Kendall Jenner has joined DeGeneres on The Ellen DeGeneres Show stage quite a few times. While Kendall gets quite candid about her life, it also leaves her vulnerable to scrutiny — and that's exactly what happened when DeGeneres asked about her tattoos.
Here's what went down on the talk show when Kendall was asked about her ink.
Kendall Jenner from 'Keeping Up With the Kardashians' has a number of tattoos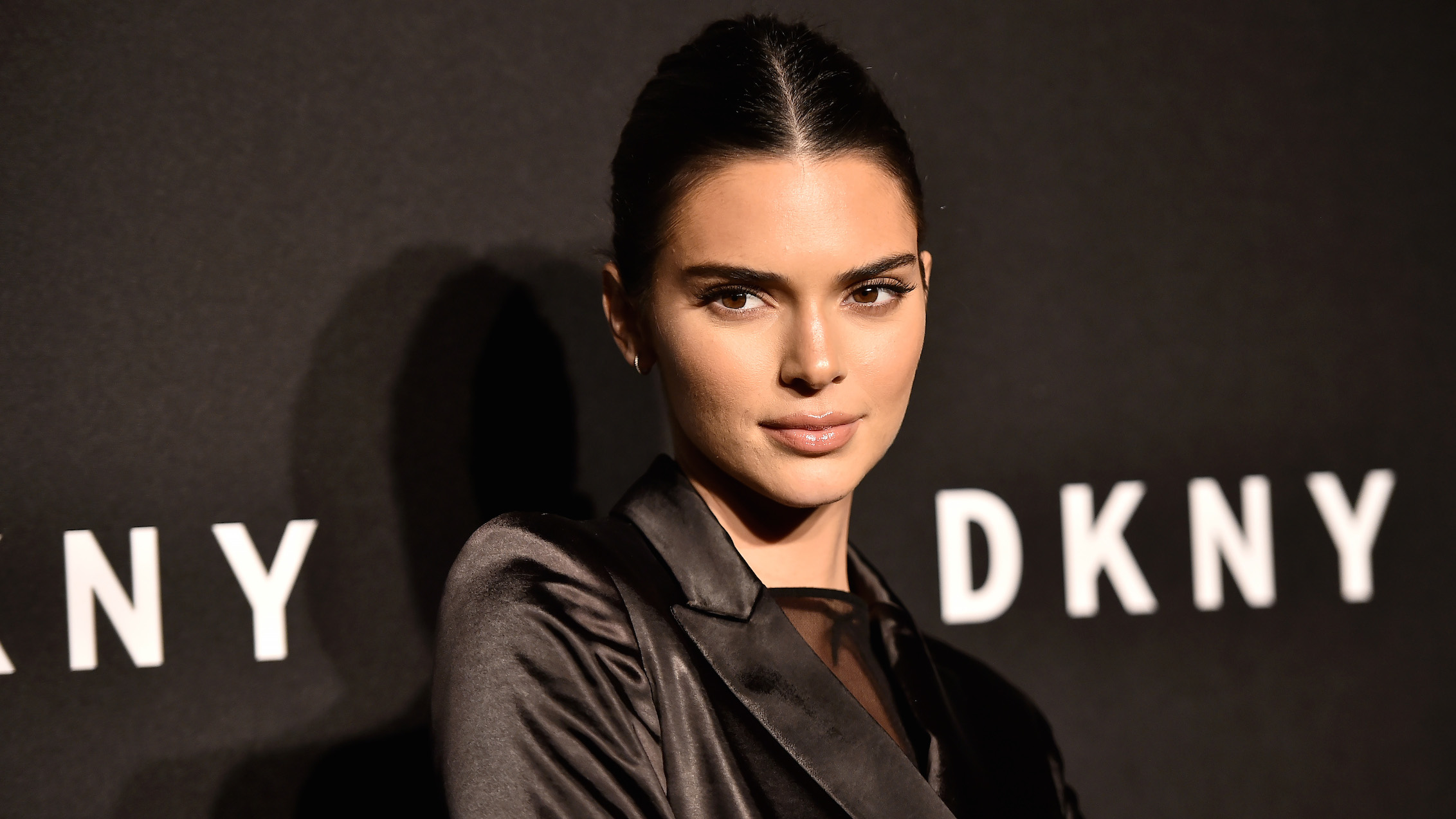 Some of the Kardashian/Jenners like tattoos more than others, and it seems Kendall is a fan. According to PopSugar, her first tattoo was a tiny white dot on her middle finger back in 2015, and she got it done by a celebrity tattoo artist. At the time, Kendall went with Hailey Bieber when Bieber was getting a tiny "g" tattooed behind her ear. Not wanting to miss her opportunity to get some ink of her own, Kendall went for the tiny white dot.
"To [Kendall], it's the little things that matter," tattoo artist JonBoy told Refinery29 at the time. "And the white color was because she didn't want it to show with modeling and all that."
Of course, Kendall didn't stop there. She later got "Meow" tattooed on the insider of her lower lip in 2016. And she also has a matching tattoo with Bieber. The famous ladies both have matching broken heart tattoos on their fingers. "The one on my right hand is a full heart to represent an angel and my left is a broken heart — kind of like the devil side," Kendall explained in a now-deleted blog post.
Ellen DeGeneres made fun of Kendall's ink
Kendall visited The Ellen DeGeneres Show a few years back, and her ink was discussed at length.
"I need to see this tattoo that you did," DeGeneres told Kendall, referencing the inner-lip one.
"I'll try to do it without messing up my lipstick," Kendall said.
"But, why would you do this?" DeGeneres then asked.
"I was drunk!" Kendall exclaimed. She then explained that "Meow" was "literally the first thing" that came to her mind, so she just went for it.
"I would think that that would be the worst place," DeGeneres noted.
The conversation then moved on to Kendall's other tattoos. "You have white tattoos?" DeGeneres asked. "You can't see it. What's the point? You got a white dot?"
"Because I just wanted to know what it felt like," Kendall further explained to an incredulous DeGeneres.
Kendall once begged her parents to allow her to get a tattoo
While DeGeneres doesn't see the point of Jenner's tattoos, it seems Jenner's always wanted some ink of her own. We can't forget the time on Keeping Up With the Kardashians when she begged her parents to allow her to get a tattoo when she was just 16.
"You have to keep this a secret, but I think I'm going to go to Vegas to get a tattoo," Kendall tells sister Kylie Jenner in the clip. And she then continues on to the camera, "I never wanted it to come to this, but my dad doesn't understand what this tattoo means to me and why it's so important."
Kendall then told Kylie she just needed Kris Jenner to sign a consent form, and then she'd book a flight to Vegas for the ink. "So, will you go with me?" Kendall asked Kylie.
"It is crazy that my sister is asking me to go to Vegas with her, but I'm in," Kylie verified.
It's clear the ladies don't need their parents' permission to get any tattoos now. As for what Kendall's planning on getting next, we're not sure.
Check out Showbiz Cheat Sheet on Facebook!