Ellen DeGeneres May Have Admitted She Leaned on Kris Jenner While She Dealt With Her Talk Show Controversy
2020 brought a lot of controversy for Ellen DeGeneres. The talk show host was always known for her quick wit and hilarious hosting abilities on The Ellen DeGeneres Show, but her reputation was threatened after staff from her show complained about the toxic workplace environment.
Now, DeGeneres is back — and she welcomed Kris Jenner to the show. It seems DeGeneres admitted Jenner helped her through the hard times, too. Here's what happened.
Staff from 'The Ellen DeGeneres Show' spoke out against the workplace culture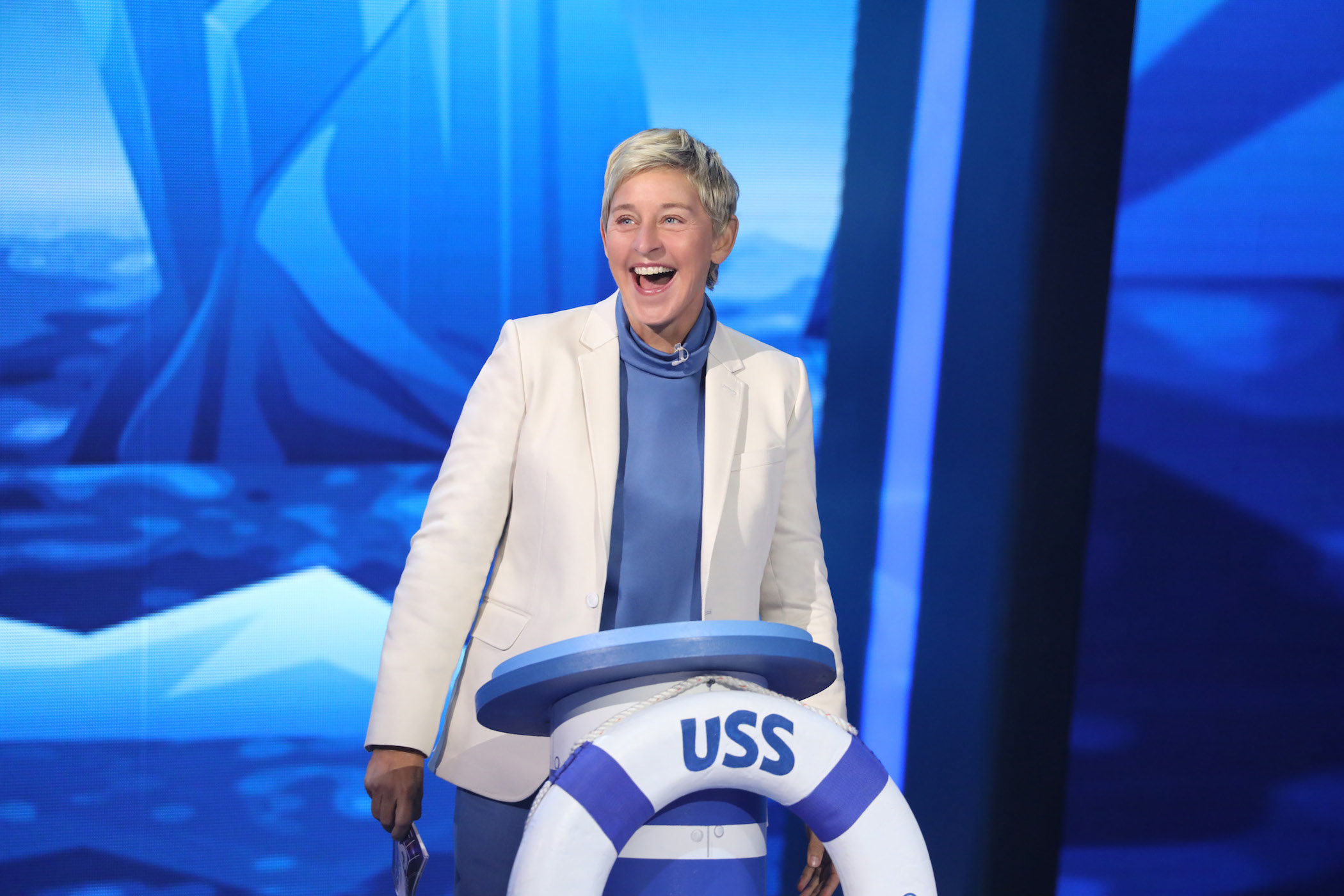 There have been rumblings about DeGeneres fostering a toxic workplace culture for quite some time, but it all came to a head during the summer of 2020. Many former employees took to Buzzfeed News to talk about the misconduct they experienced by staffers of The Ellen DeGeneres Show.
"I think the executive producers surround her and tell her, 'Things are going great, everybody's happy,' and she just believes that, but it's her responsibility to go beyond that," one former employee shared with Buzzfeed. A Black woman who also used to work on the show added that she experienced racism, microaggressions, and racist jokes at her expense.
DeGeneres has since spoken out about the controversies. "On day one of our show, I told everyone in our first meeting that The Ellen DeGeneres Show would be a place of happiness — no one would ever raise their voice, and everyone would be treated with respect," she told staff, according to E! News. "Obviously, something changed, and I am disappointed to learn that this has not been the case."
Ellen DeGeneres apologized at the beginning of season 18
Now that DeGeneres is back on the air, she's addressed the concerns for all to hear. During the premiere of season 18, she got right down to business.
"I learned that things happened here that never should've happened," DeGeneres told her virtual audience. "I take that very seriously, and I want to say that I am so sorry to the people who were affected." She then added that she takes full responsibility for everything that happens to the staff who work on her show.
"We have had a lot of conversations over the last few weeks about the show, our workplace, and what we want for the future," DeGeneres continued. "We have made the necessary changes, and today, we are starting a new chapter."
DeGeneres then verified that she is who she appears to be on TV — but she's also a "work in progress" as a human being, and she's doing her best going forward.
She may have just admitted she leaned on Kris Jenner during the hard times
DeGeneres and Jenner appear to be good friends, as Jenner has made several appearances on The Ellen DeGeneres Show in the past. And she recently made a virtual appearance on season 18. While Jenner was excited to see DeGeneres, DeGeneres also made a few comments that insinuate Jenner has been helping her through the recent tough times.
"You have been so supportive," DeGeneres told Jenner. "We saw each other this summer and hung out. And you're a good person to be around when things are going a little tough because you have been through it."
Jenner then added that, eventually, the "storm does pass," and things will get better for DeGeneres.
"I just love you so much," Jenner said. "And you're such a dear, wonderful friend." She then added that she greatly admires DeGeneres for everything she does on and off the camera. "You're an inspiration to me personally because you've taught me so much and been there for me when I'm going through something …."
It's clear Jenner and DeGeneres have a friendship that will span decades, and it seems DeGeneres is certainly happy she has a friend near and dear who can help her through the murky waters.
Check out Showbiz Cheat Sheet on Facebook!