Ellen DeGeneres Once Awkwardly Shaded a Fan for Drinking Before Her Show
The Ellen DeGeneres Show has had its share of funny moments with audience members. Sometimes, though, those funny moments get kind of awkward. That was very much the case when Ellen DeGeneres shaded an audience member for having some drinks before the show.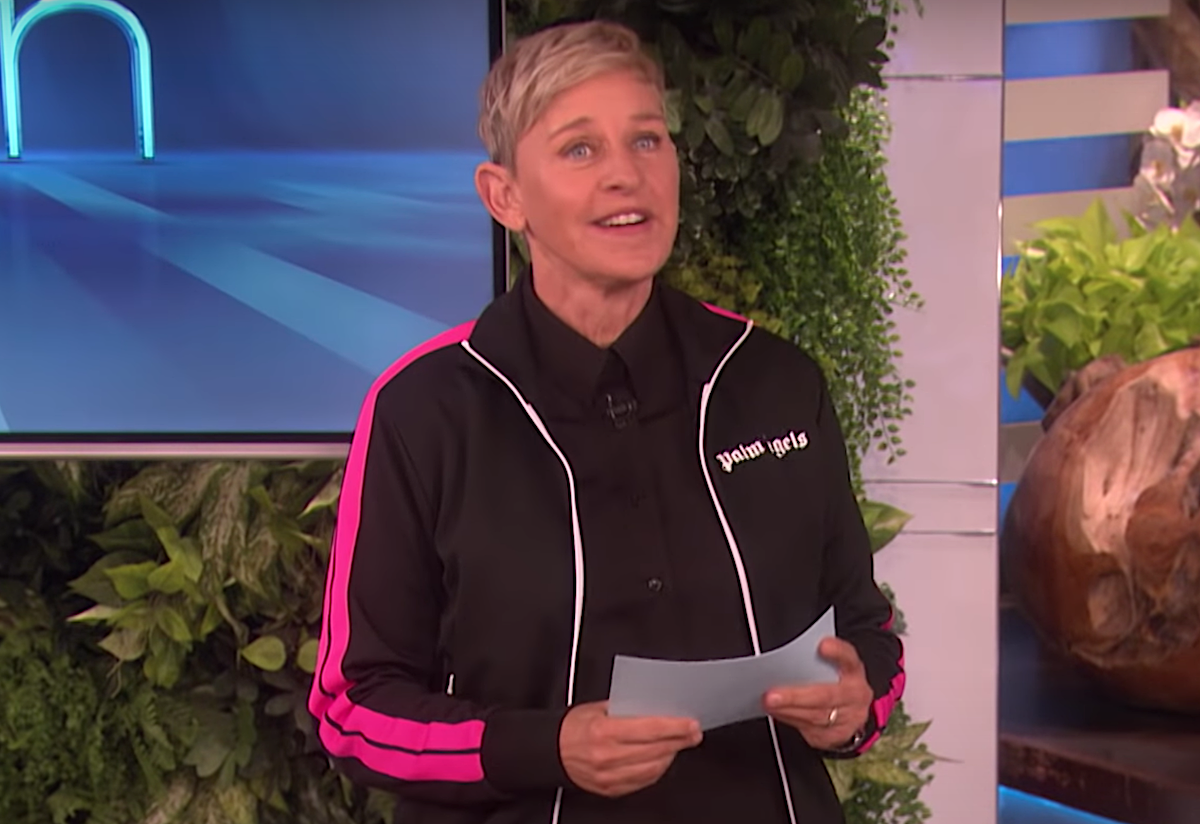 Ellen DeGeneres teased audience members for their drinking habits in this episode of 'The Ellen DeGeneres Show'
The moment came during a segment of a 2019 episode, which used the audience as a comical case study about drunk online shopping. The 62-year-old first noted that people who drunkenly online shop boost the economy by $40 billion a year, which led to her asking the studio audience (remember when those could be in person?) about their own drinking habits.
"How many of you have shopped drunk before?" she asked the crowd, which cheered in response. "I know you have, because we asked you before the show. Y'all are a bunch of winos with credit cards."
The show apparently collected the funniest drunk shopping stories from the audience in order to talk about them on the show.
This audience member got trolled for drinking before the show
First up was an audience member named Chelsea, who drunkenly booked tickets to the syndicated daytime talk show.
"You said you had a couple of drinks with friends and thought you would sign up for tickets to The Ellen Show," DeGeneres said.
"Yeah!" Chelsea responded.
"So, you had to be drunk in order to want to be here?" asked the host.
To which Chelsea admitted, "Yeah, we had a drink before coming here. Not gonna lie."
"That's not what I said," the star teased in response. "It just seems like you drink just to drink."
As she continued, "But why did you have to be drunk to decide to have tickets to come to my show?"
The fan then explained that she and her friends were drinking one night when they saw a Facebook ad for tickets to the show.
"You couldn't make the decision sober?" the Emmy winning host asked. "You didn't go, 'I want to go see The Ellen Show!'"
To which Chelsea simply responded, "Yeah."
The comedian then kept teasing Chelsea, asking why she couldn't soberly decide to attend the show, noting that the tickets are free.
Eventually, the star said, "Oh, I'm done with you, Chelsea. Sit down."
The audience laughed throughout the whole exchange, as did Chelsea, but she definitely appeared to feel a little awkward and put on blast. Other drunk purchases from audience members featured a variety of sex toys, which resulted in a hilariously awkward moment, considering that DeGeneres' mother was in the audience that day.
The host was gobsmacked when one person in the crowd shared they drunkenly bought anal beads, which her kids thought were a necklace. Looking to her mother sitting in the front row, DeGeneres sat on the stage, laughed, then told the woman next to her mom not to tell her what they were.
Talk about a cringeworthy Bring Your Mom to Work Day.