Ellie Kemper Called This Co-Star the 'Most Beautiful Woman I Have Ever Seen'
Though most fans of The Office often equate Ellie Kemper with her role of Erin Hannon as the lovable Dunder Mifflin receptionist, the Unbreakable Kimmy Schmidt star also had a memorable part in the 2011 hit comedy Bridesmaids. Joining the cast alongside Hollywood A-listers Kristen Wiig, Melissa McCarthy, and Maya Rudolph, Kemper recalled first meeting another co-star who made a strong impression on her.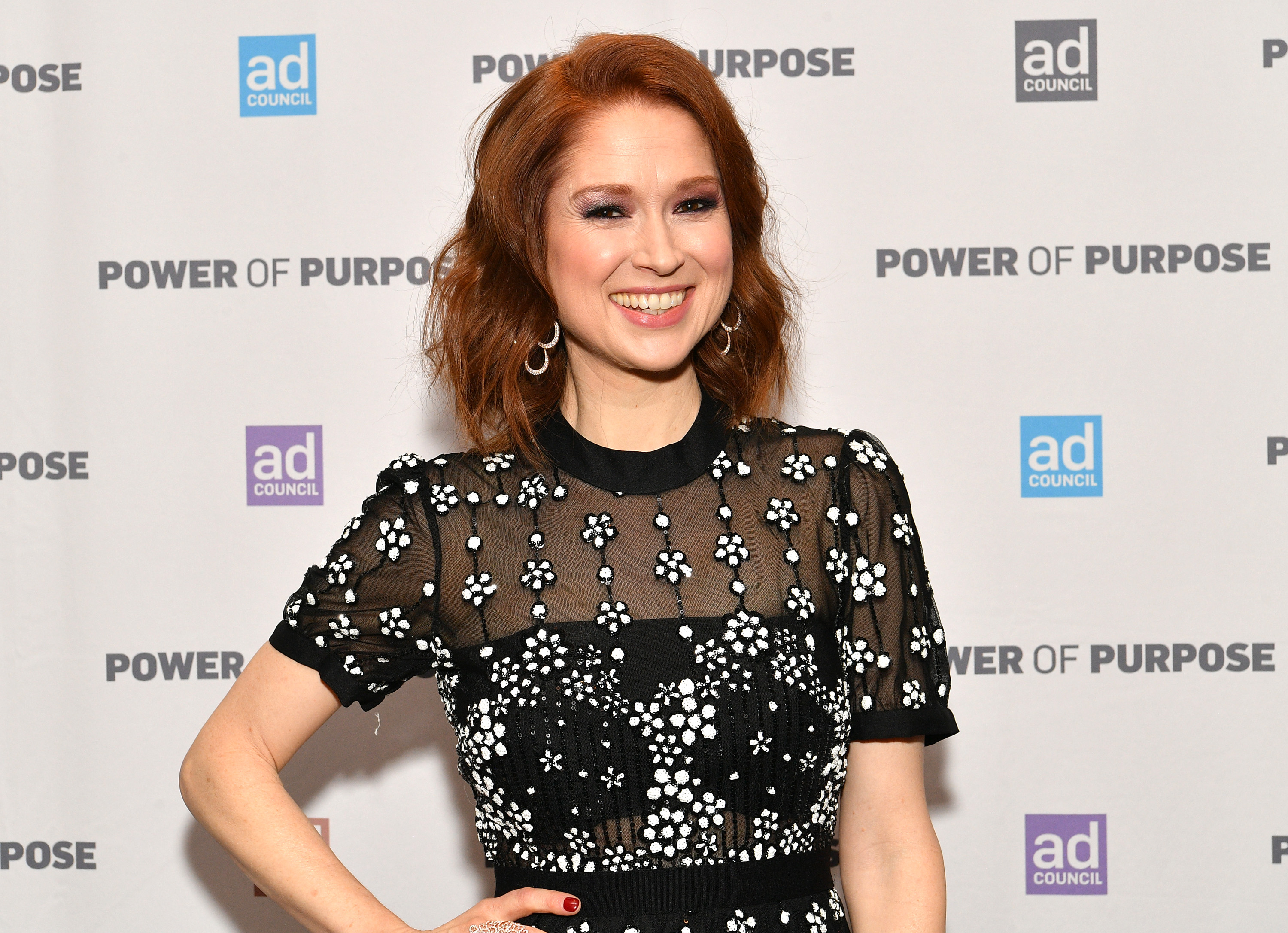 Ellie Kemper was 'paralyzed' when she met 'Bridesmaids' co-star Rose Byrne
As a former nine-time bridesmaid, Kemper was confident of nailing her role of Becca when she landed the part. Troy star Rose Byrne played Helen in the wedding-themed box office blockbuster. The Office alum felt an instant kinship with the cast, and described her initial interaction with Byrne.
"One day at lunch, I sat next to Rose Byrne at the tables outside," Kemper wrote in her book, My Squirrel Days. "Rose is Australian. I was making some light chitchat about Australian accents versus British accents, and how they often sound the same to me."
The two continued to discuss various accents and which proved to be more challenging. As the conversation kept going, Kemper got a closer look at Byrne.
"Rose Byrne removed her sunglasses," Kemper recalled. "I was paralyzed. This is the most beautiful woman I have ever seen in my life, I thought. I had seen beauty before, but never this close. And never this deep. I could not move. I could not even blink."
RELATED: 'The Office' Alum Ellie Kemper Graduated From This Ivy League College
Ellie Kemper was at a loss for words with Rose Byrne
Kemper described how she found Byrne's beauty so striking, she had difficulty continuing their exchange despite being prepared with talking points.
"I forgot all about the other topics I had brainstormed over the weekend to have as backup conversation," the Bridesmaids star revealed. "(Was Glenn Close scary on the set of Damages, does Australia have presidents or is it a monarchy, did she know I had seen only one movie in all of 2003)… and just stared."
With Kemper still fumbling both physically and verbally, Byrne grew concerned about her co-star's sudden silence and tried restarting their discussion.
"My forked slipped out of my hands, but I was unable to pick it up," Kemper wrote. "Rose asked me if I was feeling okay. I slapped my own face and said yes. Then I mumbled something about needing more water chestnuts, but ran straight past the salad bar and back to my trailer instead."
'The Office' alum shook it off with pushups and jumping jacks
After excusing herself from the table, Kemper decided to burn off some calories in order to get a grip on her mindset and contemplated her impression of Byrne.
"I knew that I couldn't be in love with her, but I also wasn't sure that I was not in love with her," Kemper remarked. "I did 50 pushups on the floor plus 200 jumping jacks, and only then did I feel the blood begin to flow again to my brain."
RELATED: Why 'The Office' Alum Ellie Kemper Said Her Husband 'Did Not Propose Well'
After that initial meeting, Kemper decided she needed to be around Byrne only when others were present, especially if cameras were rolling.
"That woman is gorgeous," Kemper commented. "I realized in that moment that I could never, ever be in a scene alone with Rose Byrne."