Ellie Kemper Called This a 'Role of a Lifetime' — and It Wasn't Her Character From 'The Office'
Ellie Kemper achieved celebrity status after joining the NBC sitcom The Office as Dunder Mifflin receptionist Erin Hannon. Moving on to star in Netflix's Unbreakable Kimmy Schmidt after The Office went off the air in 2013, Kemper still sees a role outside of the Hollywood industry as being her most challenging and rewarding.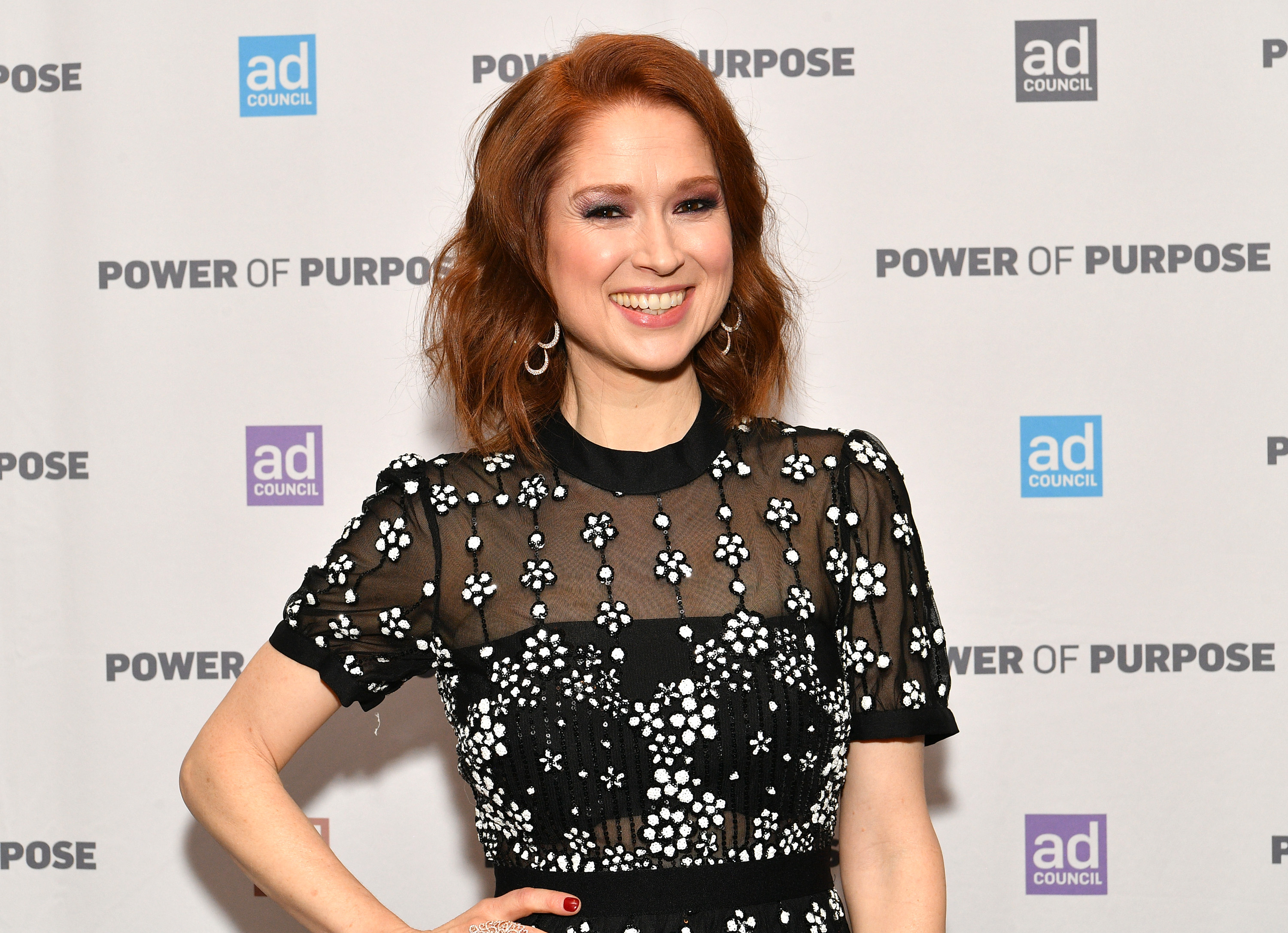 Ellie Kemper cherishes her 'Mom' role
Kemper has appeared on both the big and small screen, and earned her comedy wings working in improv. Despite her impressive resume, the Bridesmaids star considers being a mother to sons James, 5, and Matthew, almost 2, as her own personal top billing.
"As an actress, I have played a wide range of characters over the years," she wrote in her book My Squirrel Days. "Characters ranging from ditzy and cheerful to flaky and upbeat. But this current role… a role which presents challenge, prune juice, and Butt Paste, and Elmo — this is the role of Mom. And it is the role of a lifetime."
Kemper acknowledges that there is definitely a learning curve when one embarks on motherhood, but she chooses to view the journey in parenting as somewhat artistic.
"Are there moments when I have to question what 'Mom' might do?" Kemper pondered. "When I feel that I don't know her quite as closely as I should? Of course there are. That's what good art is all about: asking the questions."
RELATED: Ellie Kemper Hilariously Describes This Change in Herself After the Birth of Her Son James
'The Office' alum opts for parental pretending
Fans of Kemper are drawn to her authenticity and down-to-earth persona, which includes being real when it comes to being a mom. The Unbreakable Kimmy Schmidt star revealed some issues she still finds difficult to figure out.
"Here are the questions I ask the most when disappearing into my character of Mom:
Why is his pooh green, again?
I still see the lentils, fully intact, in the pooh. Did he even absorb any nutrients from the lentils if I still see the lentils in there, not broken down at all? And why are lentils such an enormous part of my life, anyway?
Am I supposed to be applying to preschools? He's not even two!
Why is he crying?
Am I a good mom?
Remember that brunch when your Quinoa and Lentils was basically missing lentils?"
In the spirit of transparency, Kemper admits that she can't correctly respond to all of these inquiries but has a bit of a workaround.
"As Mom, I don't necessarily know the answers to these questions," she wrote. "Therefore, I have learned to simply pretend that I know the answers."
Ellie Kemper and Michael Koman make a great team
Married to Michael Koman since 2012, Kemper previously described how they split up parenting duties based on their natural abilities and swore by teamwork.
"I think you have to do what you're best at and stop seeing it as, 'I did this, so you have to do this,'" she told Huffpost in 2019. "I think you just have to figure out, 'Oh I'm actually good at reading him stories' or 'I'm good at changing diapers' ― although nobody wants to be good at changing diapers. And then you just embrace that part. Realize you're a team, so if you don't have each other, you're really lost."
RELATED: 'The Office': Ellie Kemper Described a Cringey Conversation She Had With Steve Carell Between Takes
Kemper has learned over the years that children continue to evolve, and recommends that those new to the parenting journey should try to enjoy the ride.
"My advice for new parents is to realize everything is a phase," she explained. "That's what people keep telling me, and it's really helpful. You have to realize this is not your new permanent existence. Kids go through phases and life has stages. That helps to calm me down."