Ellie Kemper Hilariously Describes This Change in Herself After the Birth of Her Son James
Ellie Kemper is still known as the sweet yet naive receptionist Erin Hannon from the classic hit sitcom The Office. While she is a busy working actress, the Unbreakable Kimmy Schmidt star is also a married mom of two boys. Kemper recalled a major shift in perspective after having her first son, James, in 2016.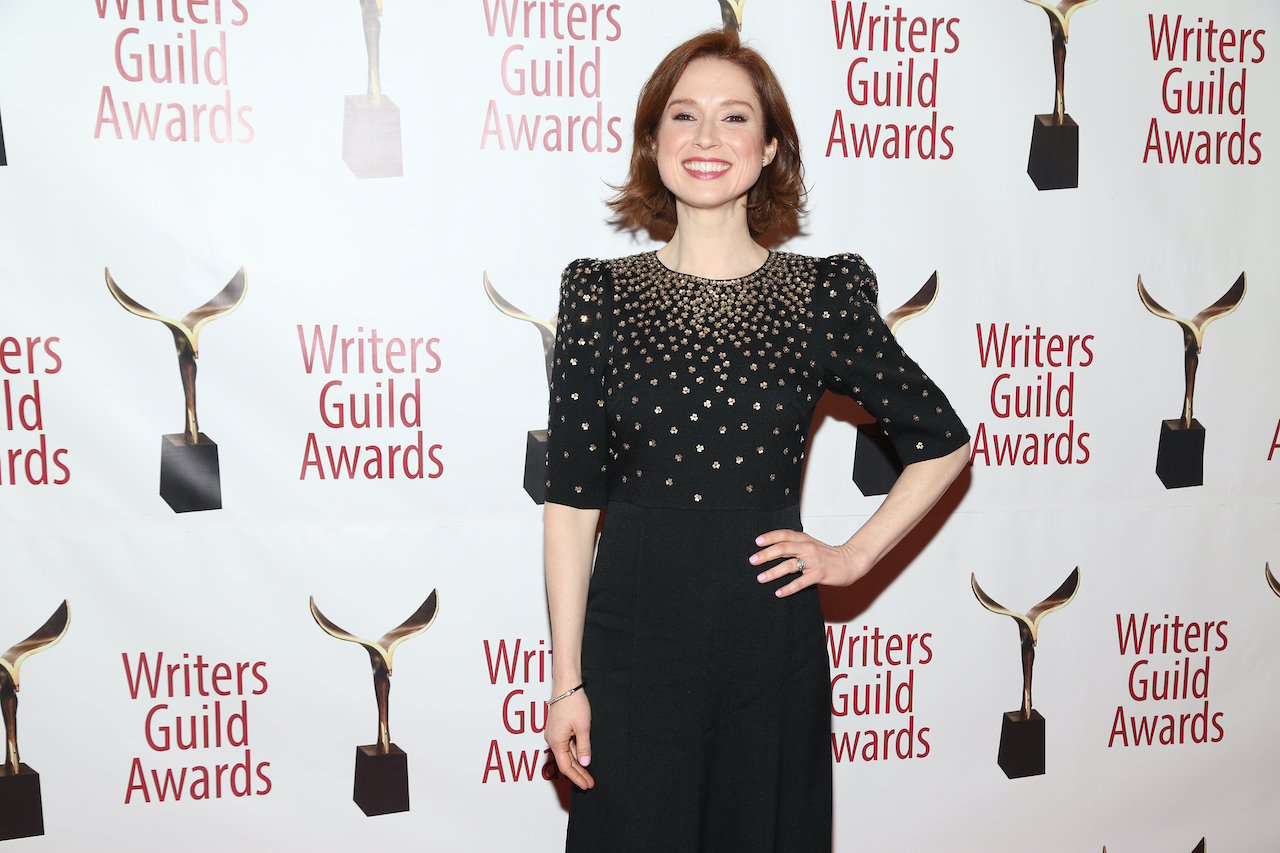 Ellie Kemper said 'everything changed' in July 2016
In her book My Squirrel Days, Kemper describes herself as someone who was never concerned about germs or obsessive hygiene. While her husband, Michael Koman, paid more attention to personal cleanliness, Kemper believed that her relaxed attitude on bacterial issues was healthy.
"We can't live in a bubble of sterility," she wrote. "Here is who I am: I am a woman who doesn't always wash her hands after going to the bathroom at home. … I like the outdoors — I like dirt. I don't always wash fruit, I rarely shower after a plane ride, and I'll eat Cheez-Its off the floor up to 50 minutes after they fell."
The Office alum revealed that her mindset had a huge shift following the birth of her son, James. Suddenly, the world exuded a more threatening presence.
"I had to assume, with my laid-back approach toward germs, that I would be pretty cool if I ever had a baby," Kemper reflected. "There was just one problem with this vision, and it was one that I could not possibly have foreseen: the world is a disgusting place. How did all this happen? … I walked on this earth unafraid and alive. … Then, in July of my 36th year, I had a baby — and everything changed."
RELATED: 'The Office': Ellie Kemper Revealed Her Online Purchases While Sitting at Dunder Mifflin's Reception Desk
Michael Koman and Ellie Kemper adjust as new parents
Kemper vividly described how she viewed so many commonplace items as danger zones once James had entered the world.
"Suddenly, floors were dirty," she wrote. "Sponges were deadly. A sneeze from across the apartment threatened my family's very existence."
Like many new parents, Kemper and Koman began to second guess every move they made for fear it would harm their son. Even an innocent swaddle seemed like a dangerous endeavor.
"We don't give swaddling a minute's thought," Kemper recalled. "'It's too risky,' I say to Michael. 'The blanket could creep up over his face. … It feels like this trendy new trick and I'm just not convinced that it's a safe way to soothe the baby.' … We both fall asleep on the couch until James wakes up 18 minutes later."
Kemper later noted that the "trendy new trick" of swaddling has been around since the Paleolithic era.
'The Office' star's love of NYC tap water helped her get back on track
When the couple brought James for his his first pediatrician visit with Dr. Barney Softness (his real name) in NYC's West Village, Kemper had somewhat of a reckoning upon seeing her reflection in the office mirror.
"Who is this woman, now fearful of dust, now terrified of a cough," she wrote. "The woman looking back at me was afraid. She was afraid for her son, and of the many dangers that threatened him. … But this woman, the woman looking back at me in the mirror — (me) — had one thing she wasn't afraid of."
RELATED: 'The Office': Ellie Kemper Described a Cringey Conversation She Had With Steve Carell Between Takes
Apparently, Kemper's love for the Big Apple's public water system helped her overcome her excessive fears.
"New York City tap water," she shared. "I still drink the stuff by the gallon. 'That's who I am,' I say to my reflection, smiling. 'That's who I am!' I cry out, running to join my husband, my baby, and Barney Softness in the Rhino Room."