Ellie Kemper Named Her Role Models Which Includes a Co-Star From 'The Office'
'The Office' alum Ellie Kemper revealed some comedic icons that she hopes to emulate, including one she shared the screen with on the NBC sitcom.
Ellie Kemper rose to fame on the hit sitcom The Office after joining the cast in season five. Moving on to star in Tina Fey's Netflix series The Unbreakable Kimmy Schmidt, Kemper has more than solidified her celebrity status. Taking tips from some comedic icons, the Bridesmaids star revealed a few talented actors she tries to emulate.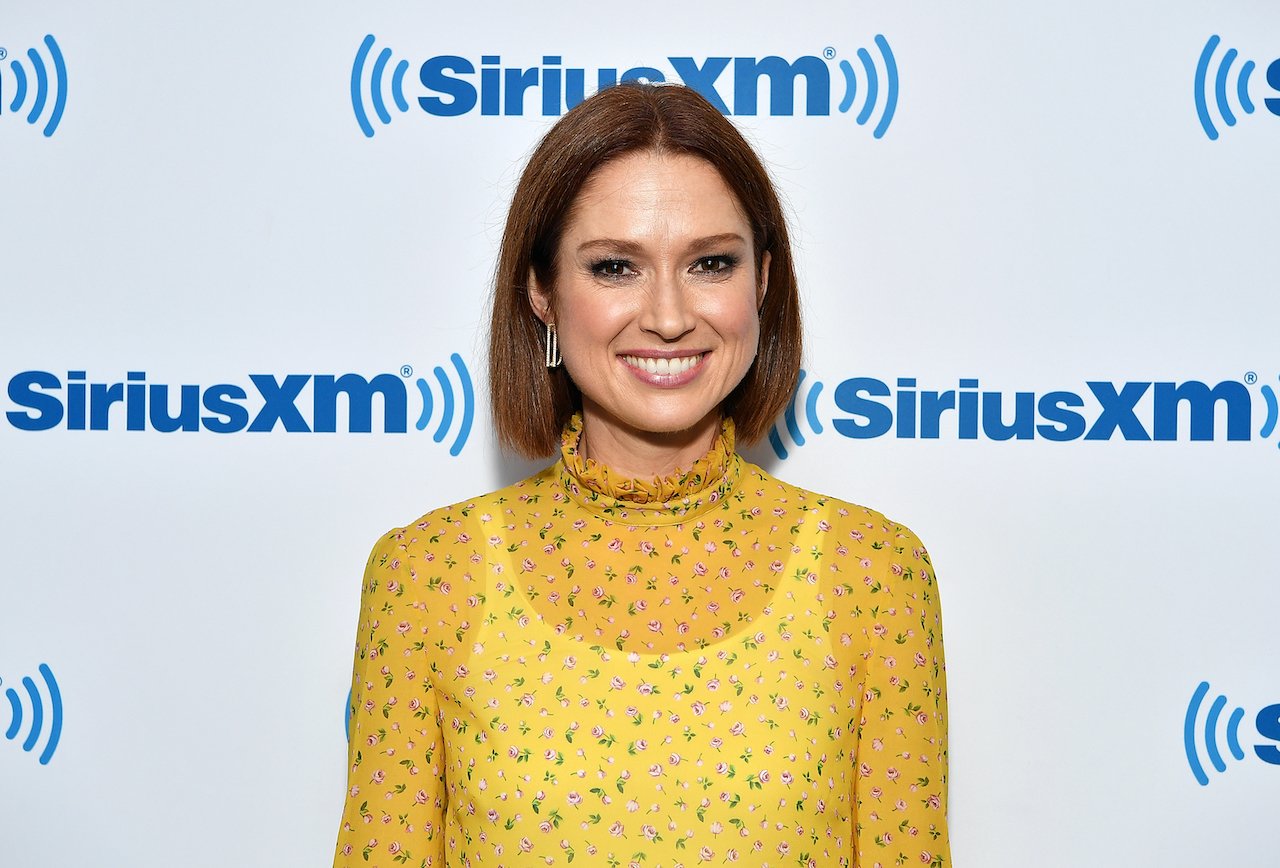 Ellie Kemper worked side by side with some of her 'idols'
Kemper made a name for herself in comedy playing Erin Hannon on The Office, and later being recruited by 30 Rock creator and SNL alum Fey. With Fey's success in front of and behind the camera, Kemper had to opportunity to learn from a comedy legend.
"I think that I have a lot of idols in this industry who I've just happened to work with, and I just follow their example," she told the Daily Princetonian in 2019. "Probably the prime example is Tina Fey, who is an icon and there's no one like her. When I watch her work, she is all about the work and making sure that the work is good. I know that sounds like what a successful person should do, but when you see it in action, it really is inspiring."
The Office star also appeared with SNL great Kristen Wiig in the film Bridesmaids, and named her along with another former co-star as industry titans she hopes to mirror on screen and off.
"Both men and women have been very inspiring to me in this industry," Kemper shared. "But specifically Kristen Wiig and Mindy Kaling and Tina Fey, these are all very smart, driven, accomplished women who I use as role models in how to behave."
'The Office' alum didn't experience gender discrimination
With greater focus on equality in recent years, Kemper revealed she hasn't experienced any sort of gender discrimination as a female in comedy, though she realized many women in her field have been subjected to that particular injustice.
"I have been very fortunate and in fact have not faced much, if any, gender discrimination in my career," the Emmy-nominated actor remarked. "I know women who have, we have all read about women who have experienced that and been disadvantaged by that — I have been so lucky to work with really strong women throughout my career, and men."
Kemper recalled her first career ventures where she was often on a level playing field in numbers between men and women, and didn't encounter any sort of disparagement from her male cast mates.
"When I started doing improv in New York, I think the improv teams were always evenly broken down into men and women," she explained. "I never felt in the minority, and it really never came up to me, like, 'Oh, you might not be as funny because you're a woman'… That just never occurred to me, it never happened to me, so I've been lucky in that respect."
Ellie Kemper noted the 'exciting' future of show business
While the former sitcom star pointed out that Hollywood has a ways to go where equality is concerned, Kemper is thrilled with today's strong presence of women in the TV and film industry.
"We can't forget how much progress has been made, and I think about in my own career specifically, how many women are at the helm of television production and film production and creating their own work," she commented. "I use the word exciting to say positive because there is admittedly so much work left to be done."
Kemper gave props to trailblazers like Fey, Kaling, and Wiig for breaking so much ground for other women in show business.
"I think we should also reflect on all the accomplishments that have already been made," she said. "Especially to the women who have come before us and opened these doors for us to walk through."