Ellie Krieger's Chocolate Mocha Cake Will Get You 'in a Good Mood'
Food Network host Ellie Krieger's frosted, moist mocha cake will take care of any sweet tooth in short order. And the best part, as Krieger says, is it's "loaded with all the goodness that gets you in a good mood."
Find out how to make Ellie Krieger's healthy but decadent Chocolate Mocha Cake.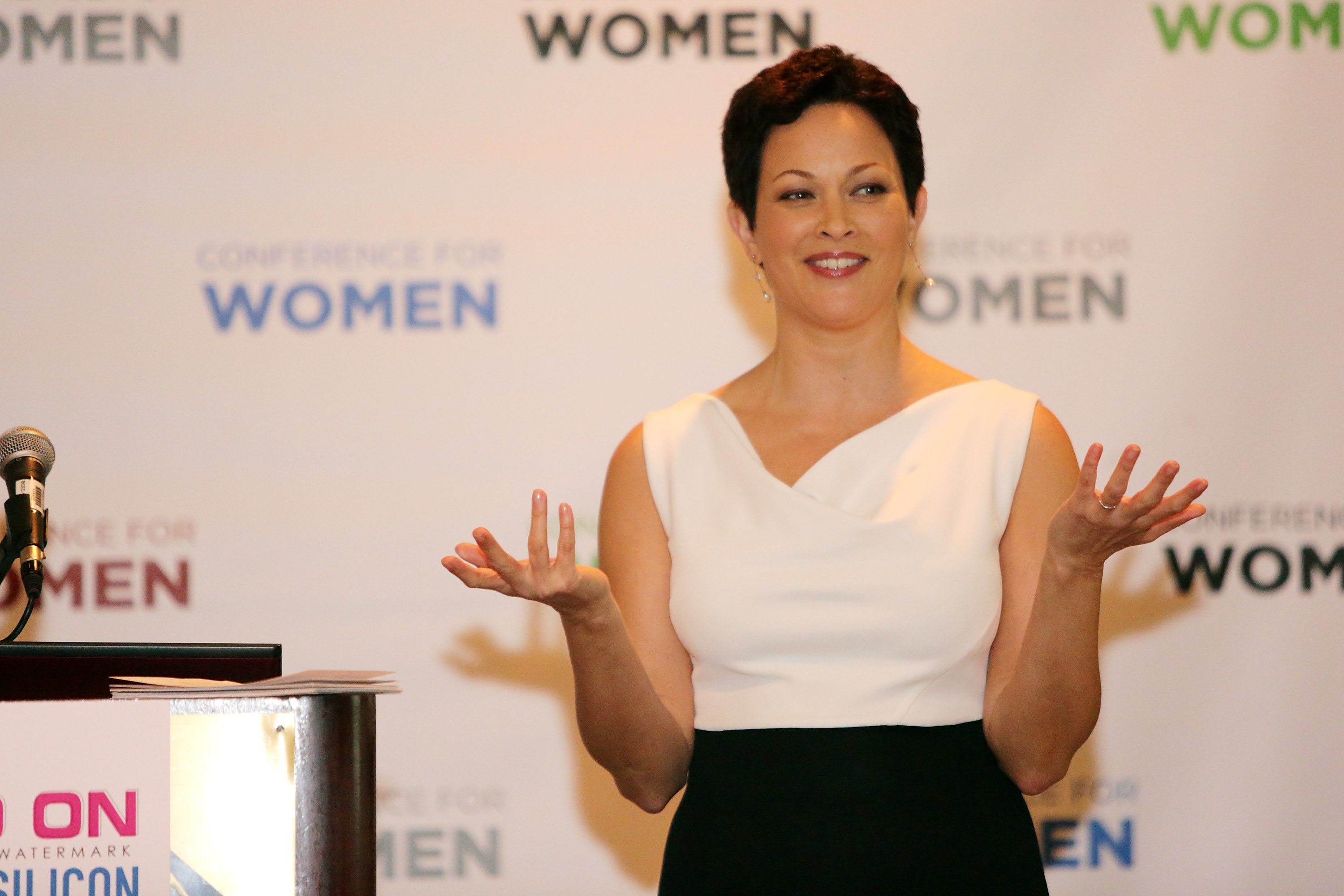 Krieger uses whole-wheat pastry flour to pump up this recipe
The registered dietitian's chocolate cake may have good-for-you ingredients but it's by no means a boring treat. A full cup and a half of low-fat yogurt moistens the cake. Plus, this dessert owes its bold mocha flavor to Dutch-processed cocoa, espresso powder, and good-quality dark chocolate in the cake's mix. 
Other ingredients in the cake are: whole-wheat pastry flour (note: this is not all-purpose wheat flour), regular all-purpose flour, salt, baking soda, baking powder, melted butter, canola oil, eggs, egg whites, vanilla extract, and granulated sugar.
The creamy frosting calls for reduced-fat cream cheese, confectioners' sugar, espresso powder, coffee liqueur or vanilla extract, and a small square of chocolate.
Find the complete recipe, video, and reviews on Food Network's site.
Ellie Krieger's Chocolate Mocha Cake is so easy to make
There's no need to avoid sweet treats just because you're trying to eat more healthfully, as Krieger points out in the Food Network video for this recipe. "If you thought chocolate cake was off the menu because it was too high in fat and calories, my frosted, moist mocha cake is just the answer," Krieger says. "It's better for you and it is loaded with all the goodness that gets you in a good mood."
Krieger, who we mustn't forget is also a nutritionist by trade, uses whole-wheat pastry flour "to replace some of the regular flour." To that, she adds all-purpose flour, dutch-processed cocoa powder, baking powder, baking soda, and salt.
Mix the wet ingredients together: melted butter, canola oil, melted dark chocolate ("I usually look for 60 to 70% cocoa solids"), eggs, egg whites, plain low-fat yogurt ("This adds an amazing richness to the cake with very little fat; thickens it, keeps it moist"), vanilla extract, granulated sugar ("This is dessert, after all!"), and espresso powder dissolved in water.
Now it's time to mix the dry ingredients with the wet, being careful not to overmix.
Place the batter in a 13 x 9 baking dish sprayed with cooking spray and bake in a 350-degree F oven for about half an hour.
The topping ingredients are whipped together and spread on the cooled cake for a lower-calorie but just as chocolaty-good dessert as regular chocolate cake.
Home cooks gave thumbs-ups to Krieger's mocha cake
The truth is, we've all sunk our teeth into low-fat or "better for you" meals and desserts, only to be thoroughly disappointed.
Home cooks expressed their delight — and surprise — at how much they enjoyed Krieger's mocha cake. 
"I made this cake expecting that it would be like all those awful low-fat cardboard desserts that I've tried. I was wrong. This cake was moist and light, with a delicate crumb. It was impossible to tell that it was made with whole wheat flour. I would definitely recommend it," one reviewer said.
Another reviewer wrote, "This cake was delicious. I made this and my roommates and I loved it. The cake was moist and yummy. You couldn't even tell that there was wheat flour in it."
RELATED: Ellie Krieger's Stuffed Potato Skins Are a Healthy Spin on the Classic Appetizer