Ellie Krieger's Stuffed Potato Skins Are a Healthy Spin on the Classic Appetizer
Food Network host Ellie Krieger is known for lightening up recipes without giving up any of the amazing flavors that make the recipe the classic it is. Here's Krieger's spin on stuffed potato skins.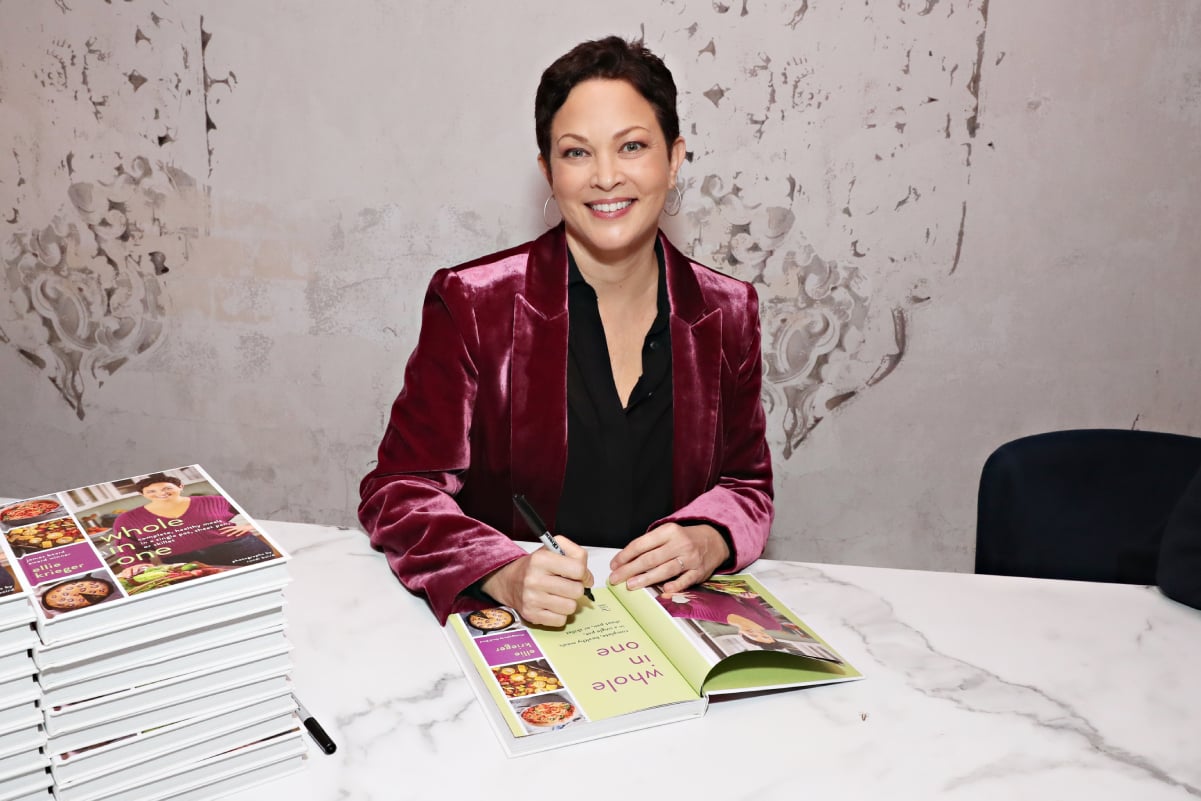 Krieger's comfort food philosophy
In her 2011 cookbook Comfort Food Fix, Krieger breaks down what exactly comfort food is.
"Comfort food is the food that makes us feel good—satisfied, calm, cared for, and carefree," the registered dietitian wrote. "It's food that fills us up emotionally and physically, connecting us back to our first eating experiences that soothed hunger pangs and put us cozily in the arms of our caregiver."
She noted that what makes a recipe a comfort food can vary from person to person: "If your heritage is Italian, risotto and lasagna might hit the spot for you, whereas if you're from down South, it is more likely grits and banana pudding. … For some it's the 'happy hour' wings and nachos that take the edge off a stressful day; for others, it's creamy potato salad and coleslaw that bring them back to happy childhood moments."
But food, she added, shouldn't just feel good while we're enjoying it; it should do us good long after, which is why she's focused on turning many typical foods "laden with calories, sodium, and saturated fat" into food that provides a "lasting sense of well-being. … Now that's what I call comforting."
Ellie Krieger's recipe twist on the popular starter
"One of the most-craved bar foods has got to be loaded potato skins," Krieger said in the Food Network video for this recipe. "Just wait till you see my broccoli and cheddar-stuffed skins."
The host of PBS' Ellie's Real Good Food reveals a makeover of the spudsy appetizer featuring for the potatoes: Idaho potatoes, canola oil, chopped broccoli florets, diced Canadian bacon, shredded extra-sharp Cheddar cheese. The topping requires: sliced scallions, one avocado, reduced-fat sour cream, lime juice, cilantro leaves, chopped garlic, and salt.
"The crispy skin of a baked potato has been a favorite of mine since childhood," she adds in her book. "I always waited to eat mine so it could be the grand finale of my meal. … And what better way to make the most of it than to stuff it with mouthwatering melted cheddar cheese, fresh tender broccoli, smoky Canadian bacon, and cool avocado cream."
Find the full recipe, video, and reviews on Food Network's site.
Reviewers were on board with Krieger's healthier loaded potatoes
The nutritionist's spin on the popular appetizer is greener from the classic recipe, thanks to the broccoli and avocado, and Food Network reviewers were impressed.
"This was very easy to make and really hits the spot. I really enjoyed the Canadian bacon on the potato and the avocado creme. I will definitely make this again," one home cook wrote on the site.
Another reviewer added, "This is my husband's favorite recipe. We served this at a dinner party and it was the show stopper. People thought it was a great way to serve broccoli and the avocado cream sauce is dynamite. … We will continue to make this often."
RELATED: Food Network Fans' Biggest Complaint? Not Enough 'Healthy' Cooking Shows