Elliot Page Struggled With the Sudden Fame of 'Juno': 'For a Long Time I Could Not Even Look at a Photo of Myself'
Elliot Page never expected to become a household name after they took the title role in 'Juno' — and the sudden fame took a toll on him.
Elliot Page came out to the world on his Instagram on December 1, 2020. In the actor's announcement, Page specified that his pronouns are he/him and they/them. Page also relayed that he would be changing his name to Elliot. Page has become an inspiration to countless trans people. While he serves as an inspiration to many, it hasn't been an easy road for Elliot Page to reach this point in his life. Page obtained fame at a young age, and finding himself became a struggle under the public eye. Read on to learn more about Page's story and how he came to terms with being transgender.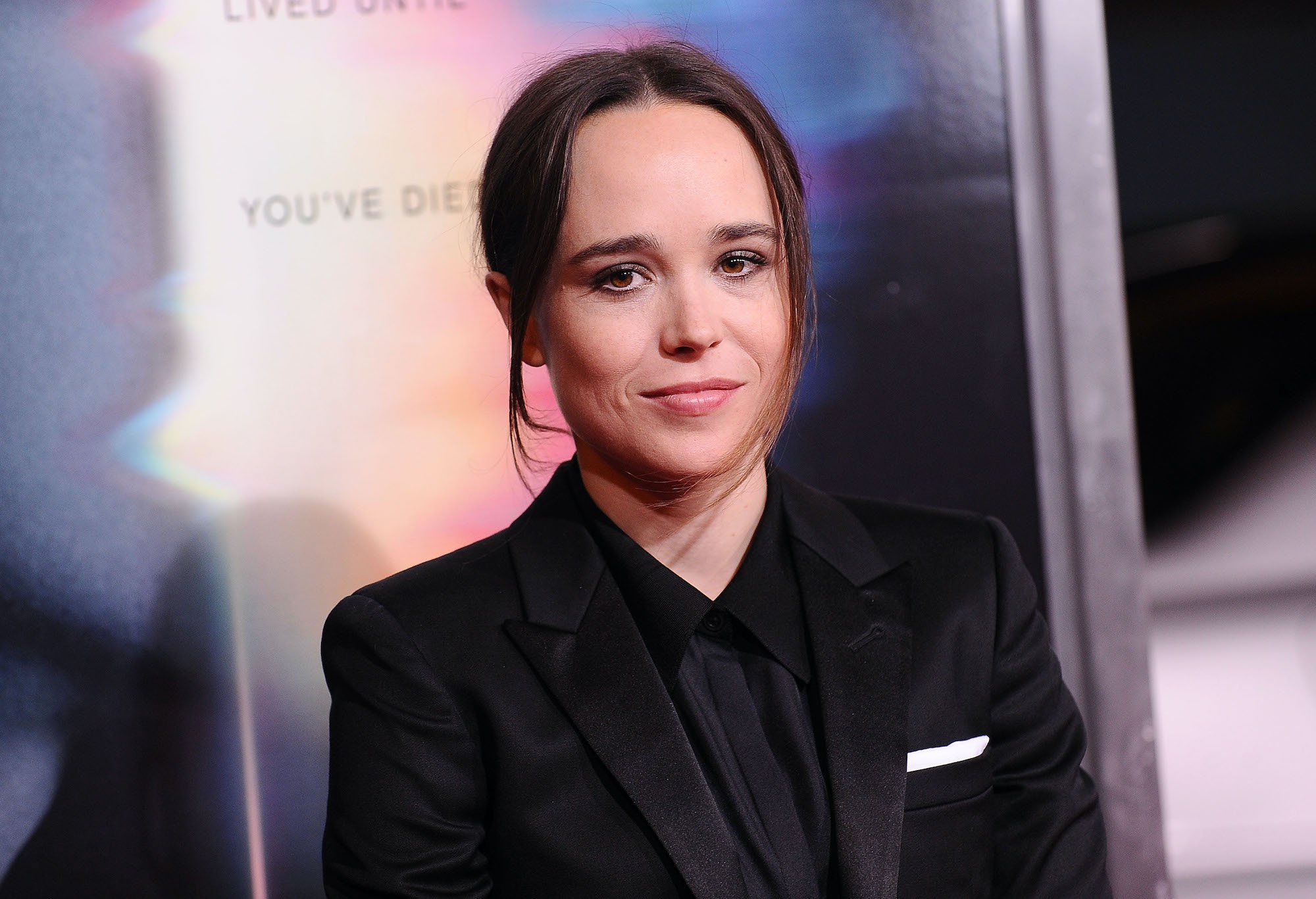 Elliot Page's road to stardom  
Elliot Page was born in Halifax, Nova Scotia, Canada, on February 21, 1987. Growing up in Canada, Page remembers always feeling like a boy. He told Time, "I wanted to be a boy. I would ask my mom if I could be someday." At the age of nine, Page's mother finally allowed him to cut his hair short. It was a dream come true. However, Page also had dreams of acting. At 10-years-old, Page began acting professionally. The roles he wanted to obtain required him to grow his hair out once again. The struggles only intensified as Page's acting career blossomed. 
Elliot Page's breakout role came during his performance in Hard Candy. The 2005 thriller film was based on a young girl's quest to capture and torture a man believed to be a sexual predator. Page's performance in Hard Candy landed him the starring role in the 2007 coming-of-age comedy-drama film Juno. While Juno was a massive win for Page's career, the immediate fame Juno brought proved to be harmful to Page's mental and physical well-being. 
The struggles of achieving fame 
In Page's recent sit down with Time, he describes the negative impact instant fame had on him as a 21-year-old. Juno was a low-budget indie film. When Page took on the role of Juno MacGuff, he never expected to become a household name. Having struggled with his gender identity since their youth, seeing photos and videos of himself on a mega-scale was difficult for Page to cope with. 
Page relayed to Time about the internal battles he had struggled with during his rise to fame. Regarding his early years in Hollywood, Elliot Page says, "I just never recognized myself. For a long time, I could not even look at a photo of myself." Page loved making movies but felt so out of place in the roles he was given and the way his co-stars viewed him. Just putting on clothing designed for women was a real daily struggle for Page. It was a difficult journey for Page as he battled depression, anxiety, and panic attacks all under the public eye. 
Finally living his truth 
Related: Elliot Page's Name Came From a Favorite Childhood Movie
While Page found a way to achieve success in Hollywood, continuing to land roles in X-Men: Days of the Future Past, Tallulah, The Umbrella Academy, and Tales of the City, Page's struggle with his gender identity never went away. Page says, "But did the discomfort in my body ever go away? No, no, no, no." It was his time in isolation during the pandemic that finally gave Page the time he needed to grapple with his identity and finally embrace who he truly is. 
While Page's journey hasn't been a cakewalk, he also acknowledges his privilege as a wealthy white trans man. Luckily for the trans community, Page doesn't plan to let his privilege go to waste. Page plans to use his platform to help other trans people on their journeys to embrace their authentic selves while advocating for trans people in political and public spaces. As for his own future, Page is just excited to get back to acting. Saying, "I'm really excited to act, now that I'm fully who I am, in this body. No matter the challenges and difficult moments of this, nothing amounts to getting to feel how I feel now."