How Did Elon Musk and Amber Heard Meet?
How did Tesla CEO and actor Amber Heard meet? The two have since broken up.
Before Elon Musk was with Grimes, he dated Aquaman actor Amber Heard. The pair seemed like an unlikely couple, but they were in an on-and-off relationship for a couple of years. Their story of how they met dates back to 2013, in which Musk made the first move.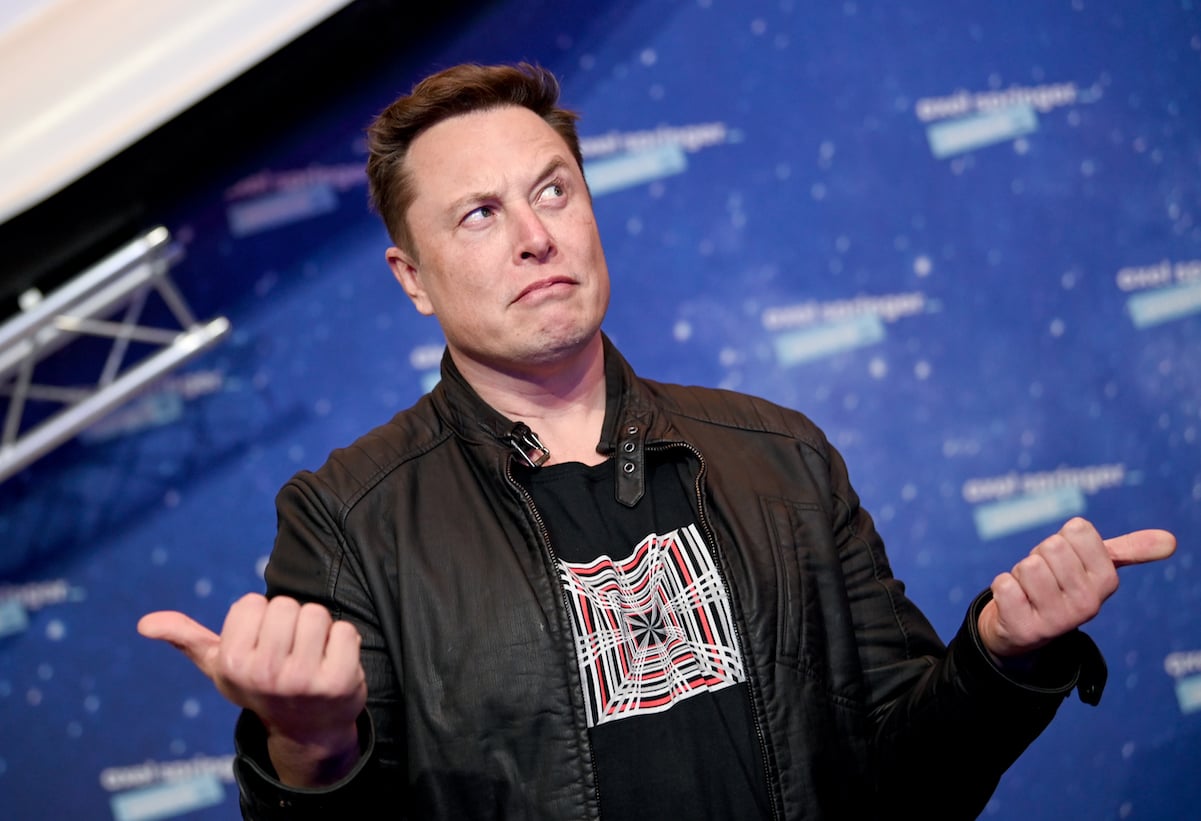 Elon Musk and Amber Heard dated before he was with Grimes
Musk and Heard were together from 2016 to 2018 in and on-and-off relationship. Heard previously was married to Pirates of the Caribbean actor Johnny Depp, but the two broke it off before Heard was with Musk. The Aquaman actor alleged that Depp abused her while they were together in an op-ed in The Washington Post. Depp responded by suing her for libel.
The story of how Musk and Heard met, though, stems from a surprising co-working experience for the two who are in very different fields. Musk is the CEO of Tesla, while Heard is an actor. Here's how they met.
How did Elon Musk and Amber Heard meet?
The former couple met while working on the 2013 action film Machete Kills, per The Hollywood Reporter. Danny Trejo, Michelle Rodriguez, Sofia Vergara, Antonio Banderas, and Vanessa Hudgens were also in the film. Musk had a brief cameo.
According to a THR source, Musk "became infatuated" with Heard on set. The source claimed that Musk sent e-mails to "Rodriguez and others" requesting a "set up" with Heard. His alleged e-mails showed that he was interested in Heard for more than just her beauty.
"If there is a party or event with Amber, I'd be interested in meeting her just out of curiosity," Musk wrote in an e-mail. "Allegedly, she is a fan of George Orwell and Ayn Rand… most unusual."
Musk pursued Heard while she was still with Depp. But his initial interactions were strictly platonic, he claimed in another message.
"Can you send her a note saying I would like to get together for lunch in LA," Musk allegedly asked Heard's team. "Am not angling for a date. I know she's in a long-term relationship, but… Amber just seems like an interesting person to meet."
Musk's plan actually worked — the pair ended up dating for some time.
Why did the former couple break up?
Musk and Heard called it quits for good in February 2018, per People. The reason for their breakup? Timing.
"Elon decided it was time to end it and Amber agreed," a source told People. "They both still care deeply for each other but the timing wasn't right."
Heard spoke about her time with Musk several months later, following their split.
"Elon and I had a beautiful relationship, and we have a beautiful friendship now, one that was based on our core values," Heard described her friendship with the technology guru in another THR article.
She listed the pair's shared core values as: "Intellectual curiosity, ideas and conversation, a shared love for science. We just bonded on a lot of things that speak to who I am on the inside. I have so much respect for him."
Musk has since moved on with singer Grimes. They have a baby together named X Æ A-Xii.