Elon Musk and Grimes Have Reportedly Been On and Off Their Whole Relationship
Elon Musk isn't just known for being the CEO of Tesla and the leader of SpaceX. Everyone now knows him as the father of a child with a seriously controversial name. He just welcomed a baby into the world with his musician girlfriend, Claire Boucher, aka Grimes. While the birth of the baby is certainly getting a lot of attention, we've heard shockingly little about what Musk's relationship with Grimes is really like.
While it seems like Musk and Grimes make sense together, that might not be the case. Sources claim that these two have been on and off throughout their relationship. Here's what we learned.
Grimes said she's very in love with Elon Musk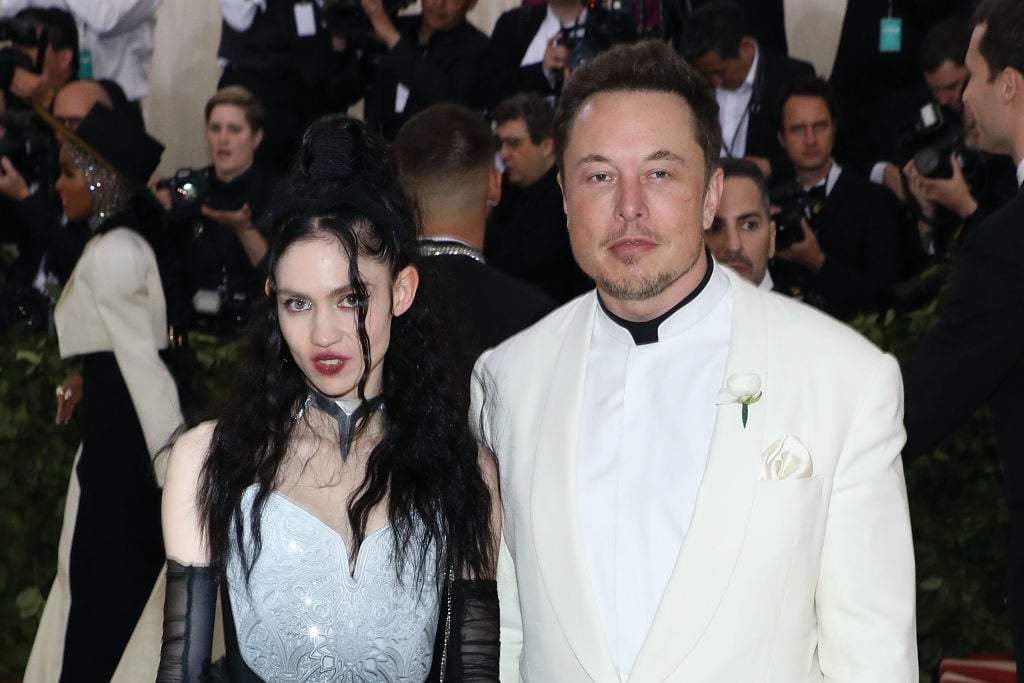 Grimes and Musk both try to keep their personal life relatively private. While Musk's first ex-wife, Justine Wilson, painted him as domineering and dismissive, he reportedly is still on good terms with his second ex-wife, Talulah Riley. As for Musk and Grimes, they've kept their high-profile relationship relatively under wraps. Though Grimes did mention in an interview that she's very in love with Musk, which is why she chose to have a baby with him.
"For a girl, it's sacrificing your body and your freedom," Grimes explained to Rolling Stone. "It's a pretty crazy sacrifice and only half of the population has to do it. It was really profound to me when I decided I was going to do it, to actually go through the act of — like, y'know, unprotected sex. I'm just like, I have sacrificed my power in this moment."
Later in the interview, she also mentioned that she "actually just really love my boyfriend. So I was like, 'You know, sure.'"
Grimes and Musk have had public disagreements since the baby's birth
Now that Grimes and Musk's baby — X Æ A-12 — is here, everyone's wondering how the name is pronounced and where it came from. And there seems to be some disagreement between Grimes and Musk. Even prior to the baby's birth, Musk tweeted that Grimes was "mad" at him.
On May 5, Grimes tweeted the meaning behind her child's name. "A-12 = precursor to SR-17 (our favorite aircraft). No weapons, no defenses, just speed. Great in battle, but non-violent," she explained.
To that, Musk replied, "SR-71, but yes."
Grimes commented back, "I am recovering from surgery and barely alive so may my typos b forgiven but, damnit. That was meant to be profound."
That's not the only public disagreement, either. CNN reports Grimes explained the "Æ" portion of the baby's name is pronounced "A.I. Like how you said the letter A then I." But Musk went on Joe Rogan's podcast and had a different explanation.
"I mean it's just X, the letter X. And then, the Æ is, like, pronounced 'Ash'… and then, A-12, A-12 is my contribution," Musk said.
They've reportedly had a rocky relationship this whole time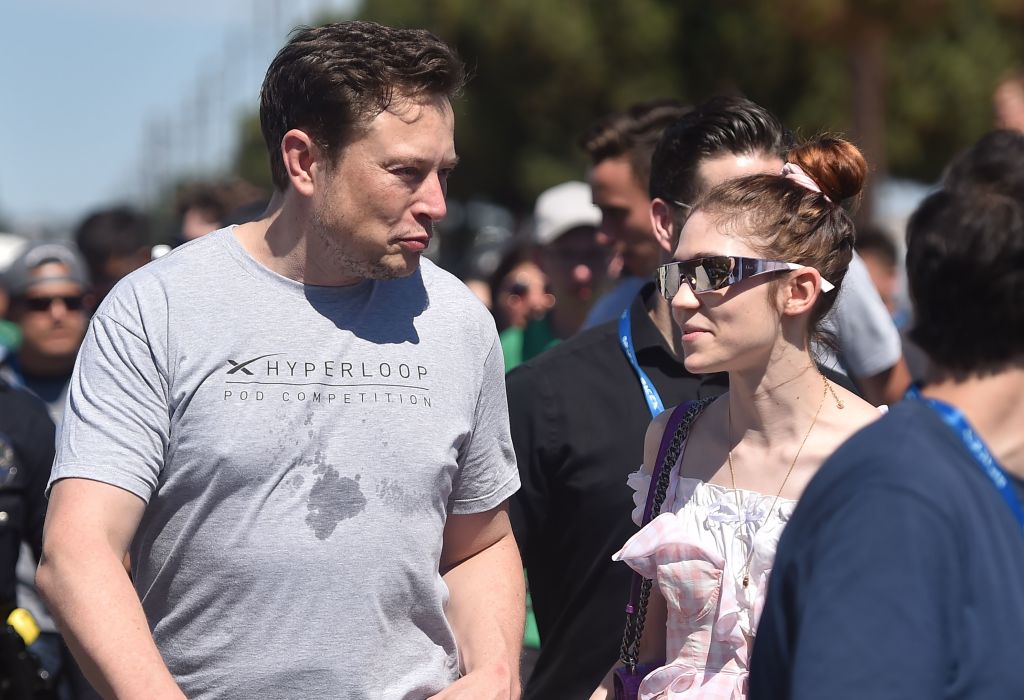 While Musk and Grimes seem elated to have a child together, their relationship may not be as perfect as it seems. A source told Us Weekly that the couple's experienced a number of ups and downs throughout the entirety of their relationship.
"Elon and Grimes have experienced a lot of ups and downs in their relationship throughout Grimes' pregnancy and have been on and off," the source said. "Through it all though, they have and will continue to maintain a close friendship. Regardless of what happens to them romantically, Elon plans to be a father figure and be involved in the life of his child."
After Musk's first divorce from Riley (they were married twice), he also expressed trepidation over marrying again. "I think it would be extremely unwise for me to jump into a third marriage without spending considerable time figuring out if the third one will work–it was never my intention to have a short marriage," he told Forbes.
We're not sure if he still stands by this statement, but it doesn't look like wedding bells will ring anytime soon for Grimes and Musk. We'll have to wait and see how their relationship progresses.
Check out Showbiz Cheat Sheet on Facebook!