Elon Musk Just Admitted He Doesn't Do Nearly as Much for His Newborn Baby as Grimes
Elon Musk and Claire Boucher, aka musician Grimes, have been together since 2018. While many never pictured the billionaire Tesla CEO and the eccentric musician together as a couple, their personalities really seem to mesh. And they now have a newborn baby to care for.
While it was the baby's name that broke the internet (no one will ever forget the drama behind (X Æ A-Xii), Musk and Grimes are now getting a lot of attention for their parenting. And Musk seemed to admit that he doesn't do nearly as much for the baby as Grimes does. Here's what he said.
Grimes wanted to have a baby with Elon Musk because of their deep connection
Grimes and Musk connected two years ago after making the same odd joke. While Musk wanted to make the joke and post it online, he saw Grimes made it first — and he reached out. From there, it seems the rest is history. The two made headlines after attending the Met Gala together in 2018. And they caused a stir once again once Grimes revealed she was expecting.
Grimes didn't take the decision to have a child lightly. "It's a pretty crazy sacrifice and only half of the population has to do it," she told Rolling Stone back in March 2020. "It was really profound to me when I decided I was going to do it, to actually go through the act of — like, y'know, unprotected sex. I'm just like, I have sacrificed my power in this moment."
It seems Grimes' desire for kids came along with her love for Musk. "I do actually just really love my boyfriend," she told the publication. "So I was like, 'You know, sure.'"
Musk admitted Grimes does a lot more of the parenting for the baby currently
Parenting is a joint effort, but there's no doubt Musk is incredibly busy with his multiple businesses, online presence, and five other children. Musk's first five kids were with his ex-wife, Justine Wilson. And it seems Musk always assumed he'd have nannies to help him out with the parenting when those kids were young.
"One night, over dinner, he asked me how many kids I wanted to have. 'One or two,' I said immediately, 'although if I could afford nannies, I'd like to have four," Wilson mentioned in a piece for Marie Claire. To that, she wrote that Musk answered, "That's the difference between you and me. I just assume that there will be nannies."
Musk and Grimes spoke to The New York Times on July 25. And Musk mentioned how much more Grimes currently does for the baby.
"Right now there's not much I can do. Grimes has a much bigger role than me right now," Musk said. "When the kid gets older, there will be more of a role for me. I think just doing what I've done with my other kids. If I have a trip for Tesla to China, for example, I'll bring the kids with me and we'll go see the Great Wall or we took the bullet train from Beijing to Xian and saw the Terracotta Warriors."
There might be trouble in paradise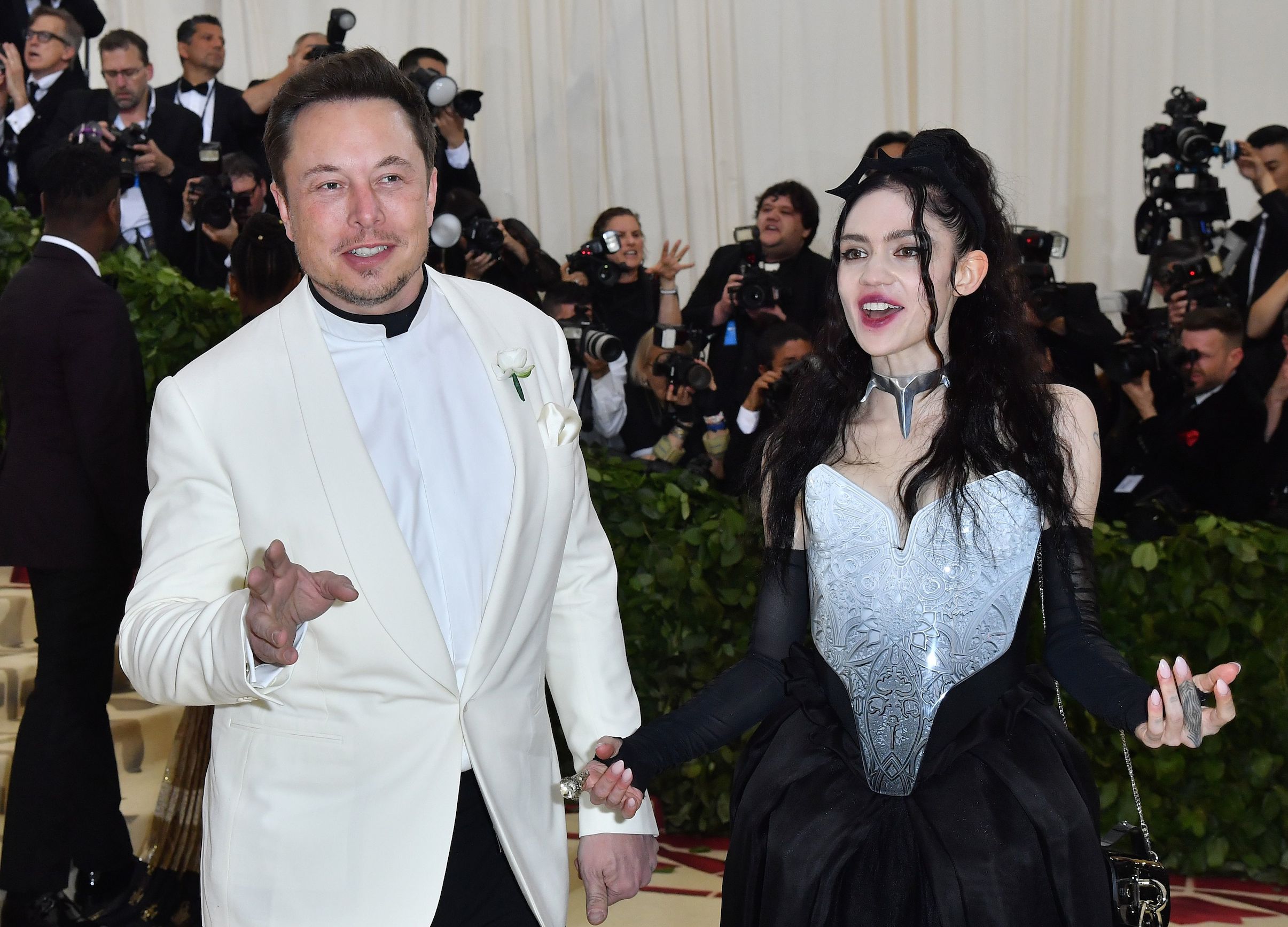 RELATED: Elon Musk May Have Serious Problems With Grimes' Mother
While Grimes seems to be taking on more responsibilities for "Little X," what does this mean for her relationship with Musk? While they participated in the New York Times interview together, there may be some tension in their relationship. Previous reports noted the two were on and off quite a few times, and they remain unmarried. Not only that, but they've had public disagreements via Twitter.
The Independent noted Musk wrote, "Pronouns suck," on Twitter. To that, Grimes scolded him.
"I love you but please turn off ur phone or give me a dall [sic]," she tweeted back. "I cannot support hate. Please stop this. I know this isn't your heart."
It seems their online squabbles have been quiet ever since this one. And, according to the public's knowledge, Musk and Grimes are still going strong. We're hoping Grimes is OK with the current parenting arrangements, and we're anxious to hear more about Little X as they grow.
Check out Showbiz Cheat Sheet on Facebook!