Elon Musk Might Not Jump Into a Marriage With Grimes Anytime Soon
All eyes are on Elon Musk currently. While Tesla's stocks tanked at the beginning of May due to his Twitter rampage, all business has been left to the wayside for the CEO, as he just welcomed a newborn child into the world with his girlfriend, Claire Boucher, aka Grimes. And it's certainly not the first time Musk has made headlines for his relationships.
We can't forget that Musk has dated high-profile actresses, like Amber Heard, before. And he's been married three times in the past, twice with the same woman. So, will Musk rush down the aisle with Grimes now that a baby is involved? We doubt it — and here's why.
Elon Musk and Grimes just welcomed a baby on May 4
We don't hear much about Grimes' personal life, but now that she's dating Musk, we're all interested to hear about how their relationship progresses. And it all started with a tweet. Musk was going to make a difficult-to-understand tech joke, and he saw Grimes already made it. This resulted in him sending her a direct message — and it seems the rest is history.
Grimes was the first to announce her pregnancy, too. She did so on Instagram, though many didn't believe her at first. Eventually, she became more open with her fanbase about the difficulties of her pregnancy. And she even opened up about the decision to have a baby in the first place.
"It's a pretty crazy sacrifice and only half of the population has to do it. It was really profound to me when I decided I was going to do it, to actually go through the act of — like, y'know, unprotected sex," she told Rolling Stone. "I'm just like, I have sacrificed my power in this moment."
Now, Grimes and Musk welcomed their newborn — and they're seriously confusing fans with the name, X Æ A-12.
Musk has been married three times before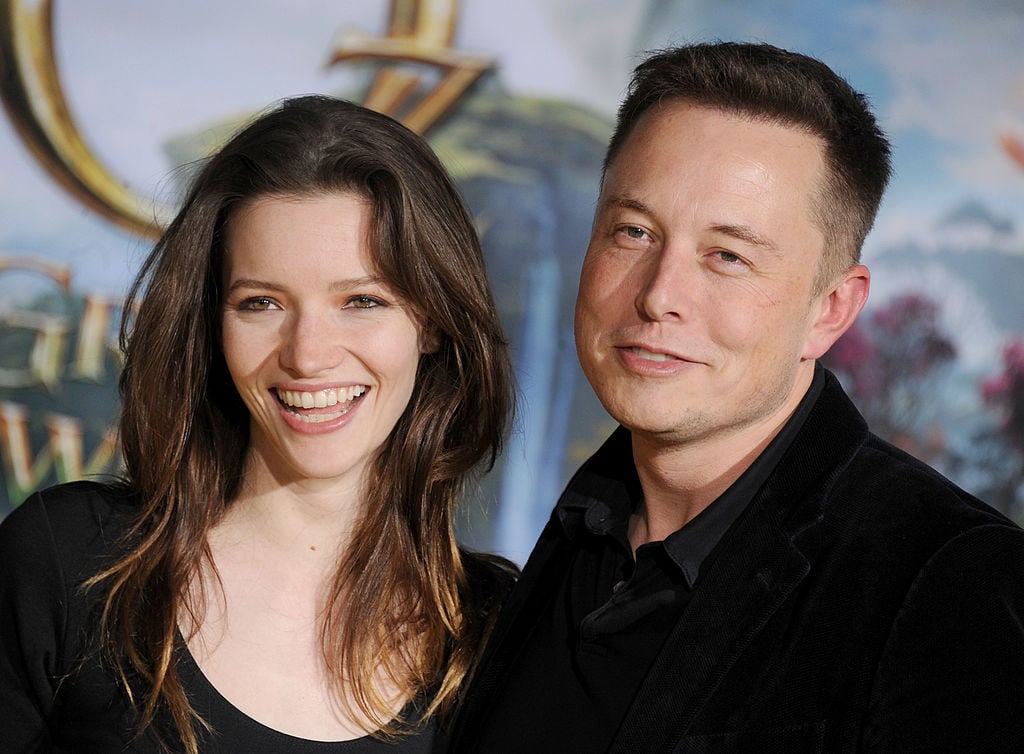 Musk's newborn certainly isn't his first. He has five children with his first wife, Justine Wilson. While he's certainly busy with his businesses, he's said in the past that he adores his kids, so it seems he was also extremely excited about bringing another little one into the world.
Musk has a set of twins, Griffin and Xavier, who were born in 2004, and triplets, Saxon, Kai, and Damian, who were born in 2006. Wilson and Musk decided to try IVF after the birth of their first son, Nevada. Sadly, Nevada dies of SIDS, and it greatly impacted Wilson after.
Musk and Wilson were married for eight years. And just a few weeks after their divorce, Musk decided he wanted to spend the rest of his life with actress Talulah Riley — though their relationship took many twists and turns. They married the first time in 2010 and divorced in 2012. They then reconciled, married again in 2013, and officially went their separate ways in 2016. To this day, it seems the two are still on good terms.
Will he marry Grimes? He likely won't jump into it quickly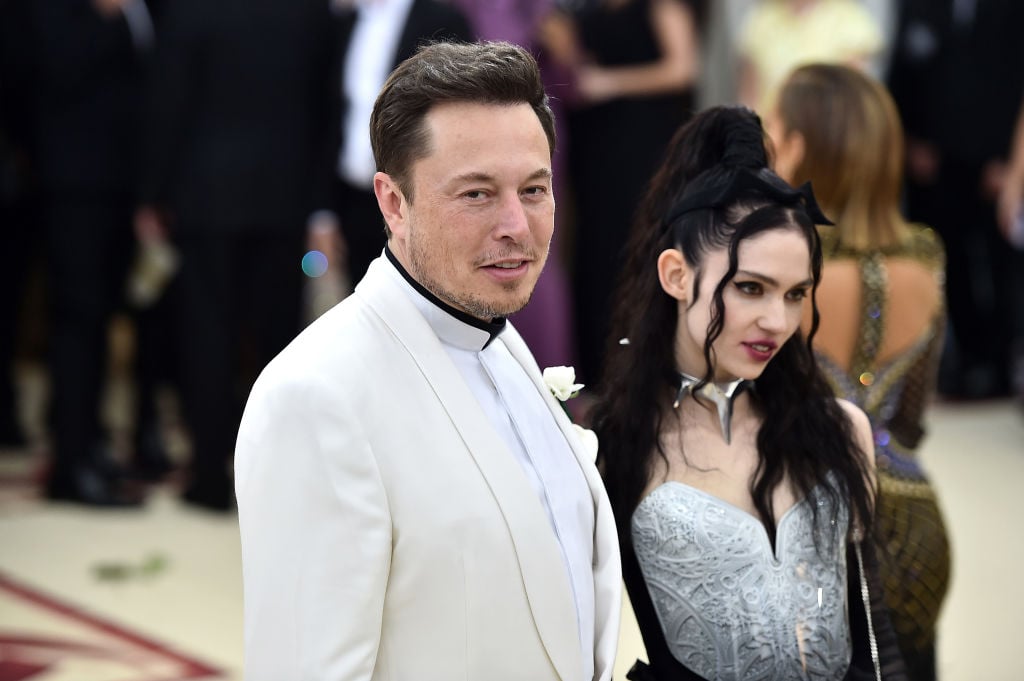 So, now that Musk and Grimes have a baby together, are they destined for marriage? We're not sure. We haven't heard Musk talk too much about Grimes, though Grimes admitted to Rolling Stone that she's very in love with her boyfriend. And Musk has talked about marrying again after Riley in the past.
"I think it would be extremely unwise for me to jump into a third marriage without spending considerable time figuring out if the third one will work–it was never my intention to have a short marriage," he told Forbes back in 2012. "Essentially I'd want to be super sure before getting married again, but I certainly would love to be in a relationship. For sure."
He said this before remarrying Riley, of course. So perhaps he's more likely to get down on one knee than we think. Only time will tell.
Check out Showbiz Cheat Sheet on Facebook!