Elton John Brings Metallica's James Hetfield to Tears
Find out how Elton John reduced James Hetfield of Metallica to tears.
While few music fans might know the name Reginald Dwight, everyone all over the world knows the name Elton John. The rock star and music icon has been consistently writing and releasing music since the early '70s, and is responsible for such world-changing tunes as "Your Song," "Candle in the Wind," "Goodbye Yellow Brick Road" and "Can You Feel the Love Tonight." These days, even though he is in his mid-70s, John is still going strong, working on new projects with fellow musicians from all genres. Recently, John made a surprise appearance on Howard Stern's radio show, and what he said about the Metallica song "Nothing Else Matters" managed to bring the group's lead vocalist, James Hetfield, to tears. 
Elton John is a music icon
John was born Reginald Dwight in 1947. John learned how to play the piano when he was a young child, proving that he had a gift far beyond what either of his parents anticipated. By the early '60s, John decided that he wanted to pursue music as a career, and formed an R&B band, in which he performed until 1967. It was that year that he met Bernie Taupin, a songwriter who was looking for a partner. The two formed a tight musical bond, with John writing music and Taupin providing the lyrics.
Over the next several decades, even as John climbed to extreme fame and struggled with the pressures of the spotlight, his musical partnership with Taupin remained in place. The two are responsible for some of pop's biggest and most beloved songs, from "Your Song," a romantic ballad that made John a star, to "Honky Cat," a hard-rocking tune that defined the '70s. These days, John is honored as one of the biggest rock stars of all time, the recipient of multiple awards, and a knighthood that was bestowed by Queen Elizabeth II in 1998.
How did Elton John bring James Hetfield to tears?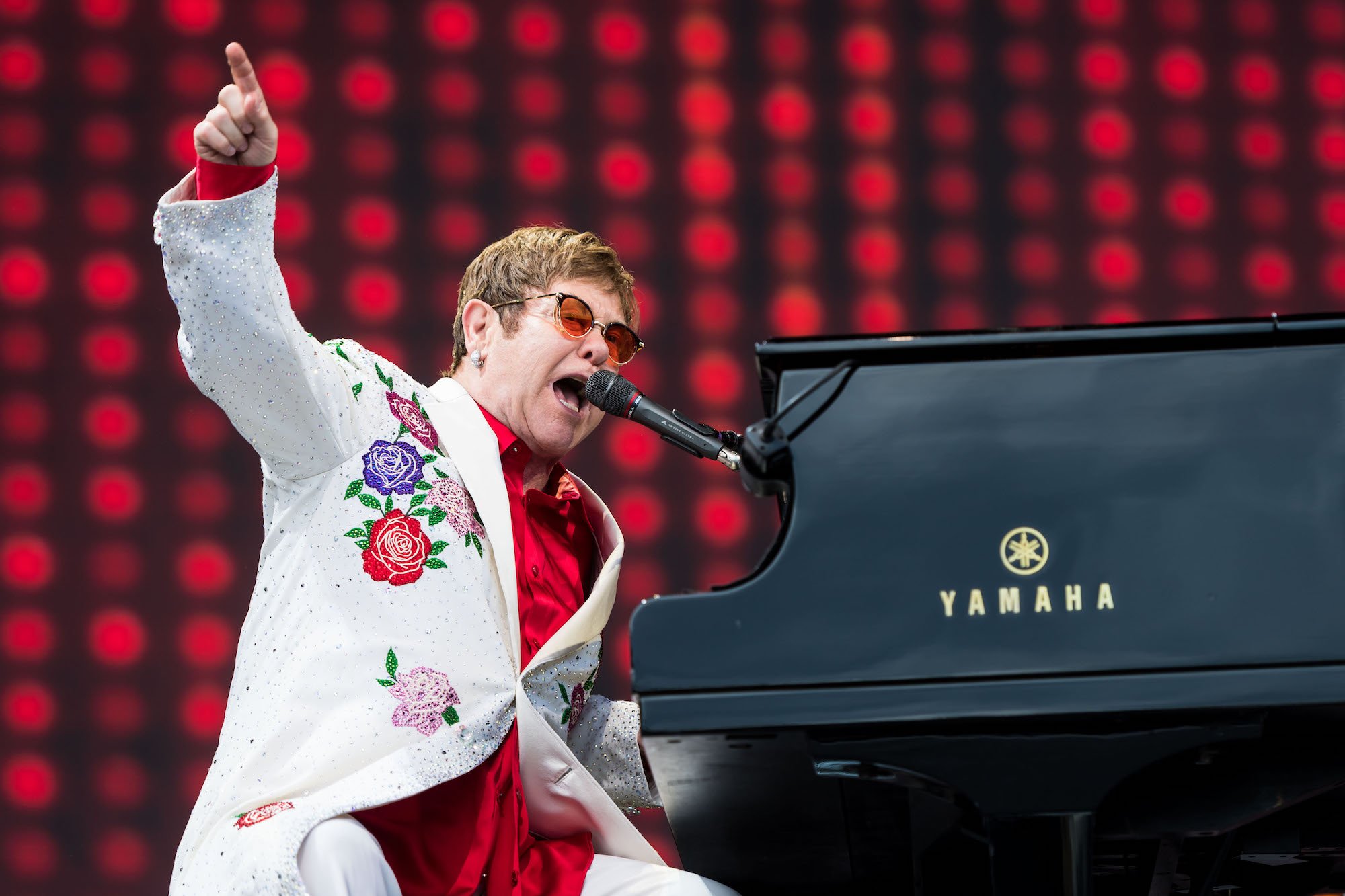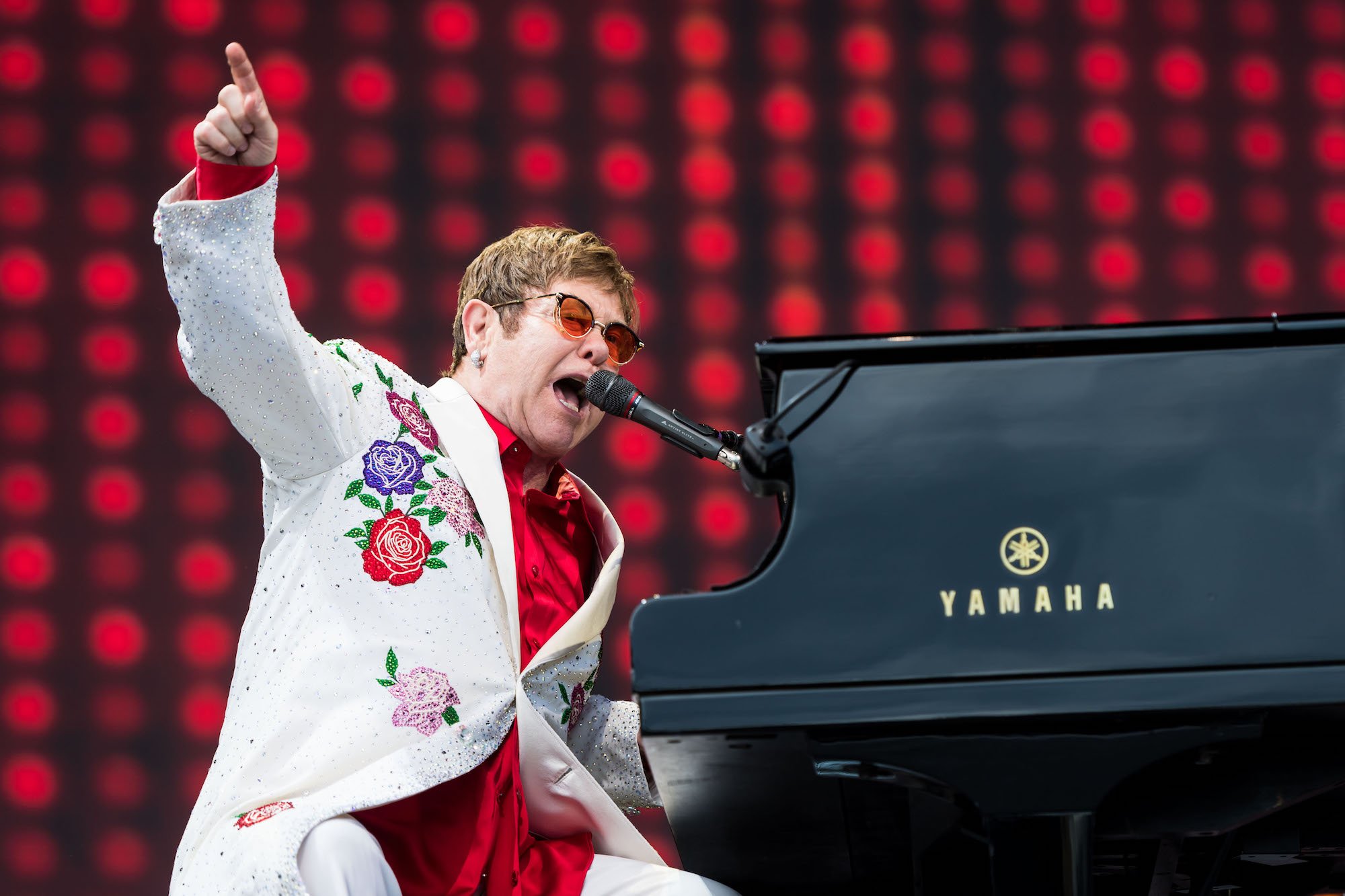 Recently, John surprised listeners by making an appearance on Howard Stern's radio show, on which he talked about the Metallica classic "Nothing Else Matters." John recently covered the song with Miley Cyrus for the brand-new compilation album The Metallica Blacklist. The group's lead singer, James Hetfield, was brought to tears when Elton John couldn't stop raving about how much he loves the tune. As reported by Consequence, John said "listen, this is one of the best songs ever written, to me. It's a song that never gets old. And playing on this track, I just couldn't wait. The chord structure, the melodies, the time changes, it's got drama written all over it."
The artist went on to say "I have to say, it was a no-brainer playing on this song. Metallica are probably the crème de la crème of those kind of bands. You can't really define them." Hetfield was clearly overwhelmed by the praise, so much so that his bandmate, Lars Ulrich, had to speak for him, saying on the show that "to be able to hear what you just said, Elton, sitting next to James … the reaction I can feel in his body language when you said it was one of the greatest songs ever written … it's just incredible to hear."
Elton John and James Hetfield collaborated on a new album
For those fans who love both Metallica and John, the new album The Metallica Blacklist is not to be missed. Featuring 53 of the group's biggest songs and including collaborations and covers from artists such as J Balvin, Depeche Mode, Cage the Elephant, Phoebe Bridgers, as well as, of course, Elton John and his good friend Miley Cyrus, the album celebrates Metallica's contributions to the world of music over the past few decades.