Elton John on Befriending Ed Sheeran and Getting 'Sick' of Him
Elton John is one of the biggest British icons of the 20th century. So it only makes sense that he would be friendly with Ed Sheeran, one of the greatest Britsh icons of the 21st century. John has given Sheeran some interesting advice over the years. And he has provided fans with insight into his friendship with Sheeran, which involves John Lennon anecdotes and lots of dirty jokes.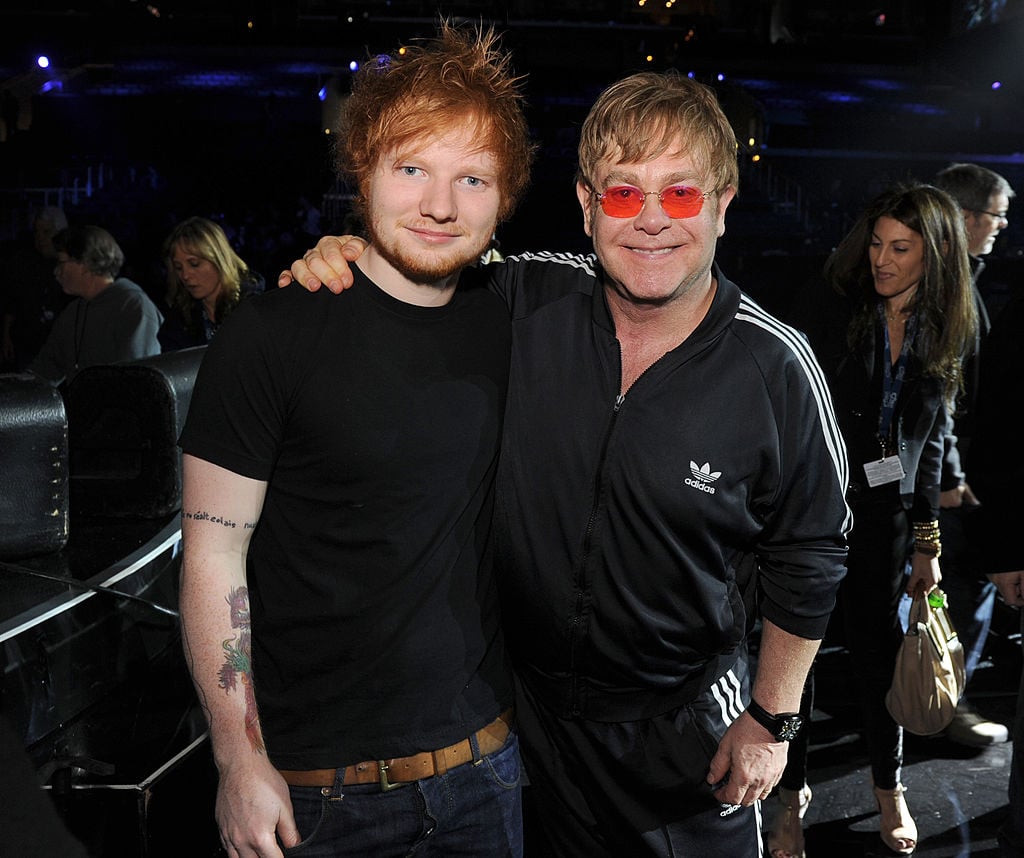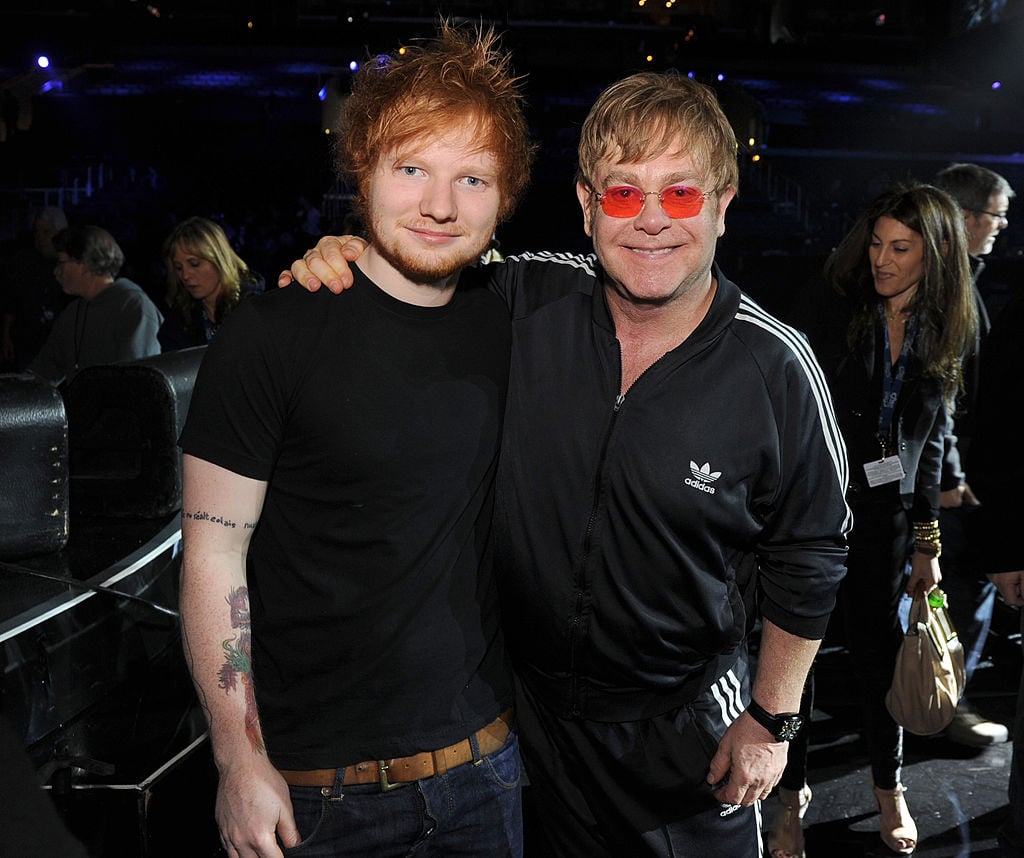 Why Elton John told Ed Sheeran he was getting sick of him
Sheeran has been among the biggest names in music for almost his whole career, and 2017 was an uber-successful year for him. Sheeran's song "Shape of You" was such a hit that it was still getting radio airplay long after its release.
In fact, John started wondering why the song was so popular for so long. After all, most people can only hear a song so many times before they tire of it. So John advised Sheeran about avoiding overexposure.
"He was so omnipresent I said, 'Ed, even I'm sick of you. Go away,'" John said, according to a 2017 interview with Rolling Stone. "And he did. He just went to the Far East with his girlfriend, had a great time, put on a lot of weight, ate food and came back."
Elton John's other advice for Ed Sheeran
John also told Sheeran that fame is cyclical. And he informed Sheeran that he should prepare for a time when he's not at the peak of his popularity.
"You have a heyday and you have a rest, and the heyday can never be replaced," John said on the George Ezra & Friends podcast in 2018.
John added: "I've [told Sheeran], 'There'll come a time where this won't happen every time, and you have to accept that.'"
A celebrity friendship involving the Beatles and dirty jokes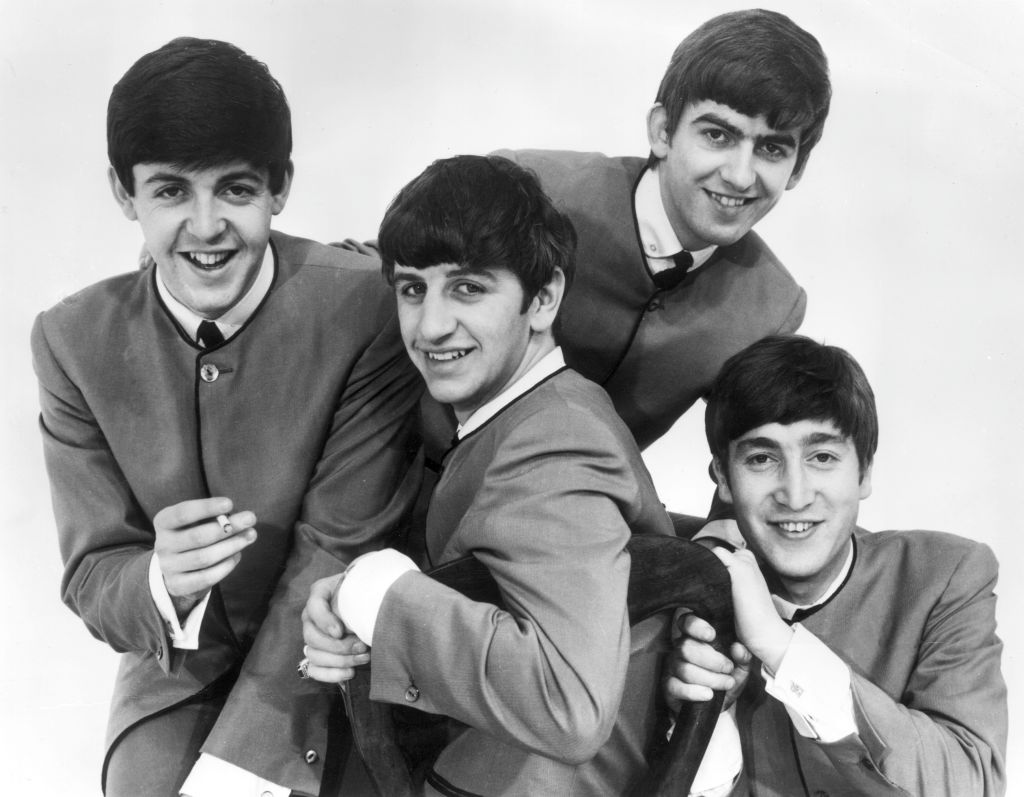 John also gave fans some insight into his friendship with Sheeran during his interview with Rolling Stone. He said when he invites Sheeran over, Sheeran wants to hear about John's past because he grew up on John's music. Sheeran also wants to know about the Beatles and John Lennon's solo career, as he's a huge fan of both.
John explained he's very close to Sheeran, partially because of Sheeran's work ethic. "I love him to death," John said. "I love him because he's extremely naughty as well." When asked to elaborate, he said "I can't really tell that. Rolling Stone is a family magazine."
Also see: How Did Lady Gaga and Elton John Meet? Inside Their Family-Like Friendship