Elton John Reveals Life Before and After Sobriety
Elton John lives a sober life and the talented rockstar recently revealed the biggest difference in his life before and after sobriety.
Elton John is a legend. Naturally, fans were thrilled when he got his own biopic. Rocketman premiered in May, with Taron Egerton playing a young Sir Elton. Fans know John as vivacious and happy, but the movie shows a more complicated part of the singer's life. The musical sensation suffered through years of substance abuse and is currently celebrating almost 30 years of sobriety.  
Elton John's early career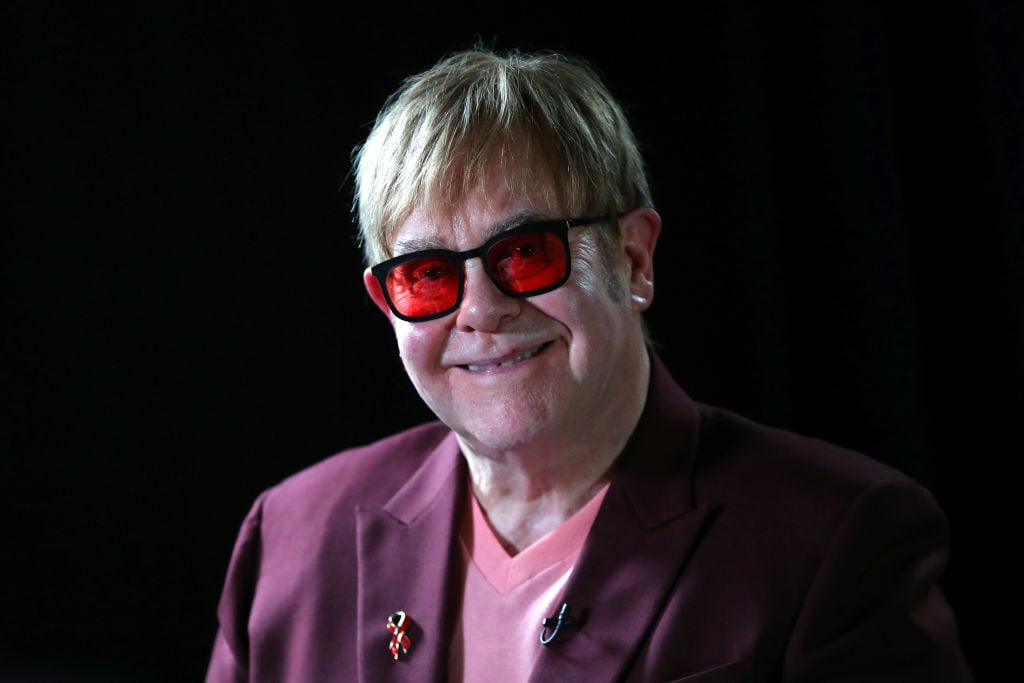 The rock legend we know today as Elton John was actually born Reginald Dwight. He changed his name when his career began to take off, and he describes it as a freeing experience. It seems that John had bad memories associated with his old name. His troubled past may have led to his substance abuse.  
When John's career began to take off, he found he could afford a much more lavish lifestyle than the one he'd grown up with. He thinks that the shock of his newly acquired wealth is part of what led him to abuse drugs.  Communication was also an issue for him. Instead of talking about his feelings, he used drugs and alcohol to mask them. 
John got sober in 1990, and he wouldn't have it any other way. He's now happily married to his long term partner, with two beautiful children.  
What is Elton John's life like now that he's sober?
John and his husband David Furnish met in 1993 after John gave up drugs.  The pair has two beautiful children, and John loves being a dad.  He plans to retire soon so he can spend more time with his kids while they're young.  Like many parents, John doesn't want to miss out on their childhood.  
As for his sobriety, John is very proud of his success.  He recently posted his 29-year coin from Alcoholics Anonymous on Instagram. In the post, he claims his sobriety has allowed him to live the life he dreamed of.  
What led Elton John to give up drugs and alcohol?
In 1990, a good friend of John's passed away from AIDS. The sorrow he felt at losing his friend is what pushed him to get help. He checked himself into a rehabilitation center in Chicago that year, and he's been sober ever since.  
Getting sober helped Elton John find a higher calling
Aside from his successful singing career and beautiful family, John also raises money for charity.  His cause is AIDS research, which ties back to the reason he got clean.  
To date, the Elton John AIDS Foundation has raised over $400 million for charity. He has had some help from other celebrities and even the royal family in raising money for his foundation. 
Fun fact: John counted Princess Diana as an ally in the fight against AIDS.  She was passionate about the cause, and the pair also bonded over the fact that both suffered from eating disorders.  In fact, the singer received treatment for his bulimia at the same rehabilitation center where he was treated for drug abuse.  
His charitable work is what led the queen to knight him. He is officially Sir Elton John, after he received the Order of the British Empire from the queen herself.  
John's story is a lesson to everyone struggling with substance abuse.  By asking for help, you can change your life for the better.