Elton John: Why His Friendship With David Bowie Went Downhill
Elton John and David Bowie are two of the biggest British icons of their era. At one point, they were two of the most famous glam rock singers. They knew each other, but they didn't always get along.
John is famously outspoken. He's opened up about his interactions with Bowie. John feels things got tense between him and Bowie.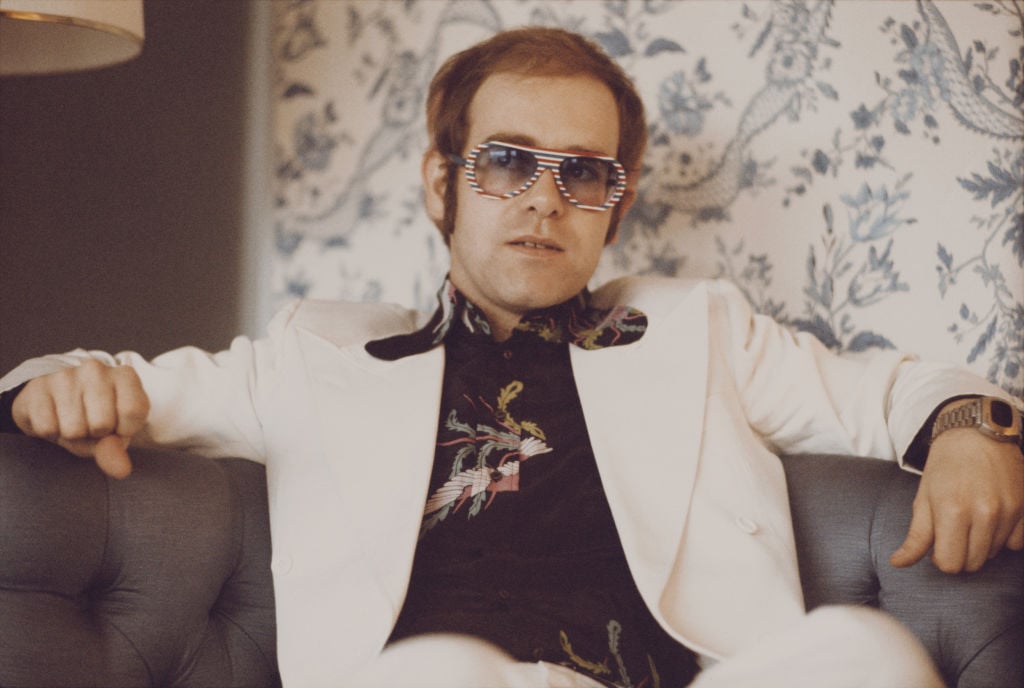 How 'Space Oddity' changed Elton John's career
John remembers being conflicted during his early career. Because his songs featured elements of classical music, he was unsure which producer would help his songs to sound their best. Then he heard Bowie's classic "Space Oddity."
After hearing the song, John wanted to work with Gus Dudgeon and Paul Buckmaster, who respectively produced and arranged "Space Oddity." John would work with Dudgeon and Buckmaster for years. John would credit Bowie for sparking that collaboration.
John's connection to Bowie wasn't simply artistic. John and Bowie became friends during their early careers. The two singers would later go to clubs together with a fellow glam rock icon: Marc Bolan of T. Rex. John said he and Bowie were never very close friends, however, because Bowie was often always aloof.
David Bowie derides Elton John in a 'Rolling Stone' interview
However, Bowie made some comments which drove a wedge between himself and John. Bowie was known for his androgyny but he still derided John for being a "queen." John didn't take kindly to his comment.
John said "[Bowie] once called me 'rock'n'roll's token queen' in an interview with Rolling Stone, which I thought was a bit snooty. He wasn't my cup of tea. No; I wasn't his cup of tea."
Bowie was known for collaborating with fellow British icons. Everybody from Queen to John Lennon worked with Bowie. However, Bowie never worked with John. Perhaps this is because they drifted apart, or perhaps other factors were at play.
Elton John reflects on David Bowie's death
However, John did have some very kind words for Bowie following Bowie's death. John praised the way Bowie handled his death. Famously, Bowie kept his cancer diagnosis a secret while reflecting on it in his album Blackstar.
According to Gigwise, John said "the dignified way [Bowie] handled his death, I mean, thank God. I knew he'd had a heart attack on stage in Berlin years ago, but not about the cancer. Everyone else take note of this: Bowie couldn't have staged a better death. It was classy."
In addition, John praised Bowie's artistry following Bowie's passing. He said Bowie was "inspiring." John also applauded Bowie for being something rare: a unique singer.
John paid tribute to Bowie in a concert by playing "Space Oddity" on his piano before performing his own song "Rocket Man." This was a fitting choice, as "Space Oddity" and "Rocket Man" are two science fiction-themed songs that fans often compare to one another. While the social relationship between John and Bowie was sometimes strained, John had still had plenty of respect for Bowie as an artist.
Also see: Elton John on Befriending Ed Sheeran and Getting 'Sick' of Him