Why Elton John's Kids Affectionately Call Lady Gaga 'Gaga Mother'
Lady Gaga has several celebrity friends, even becoming the godmother to two of Elton John's children. Here's what we know about her nickname.
Lady Gaga is more than just "Mother Monster." This pop icon earned her "Gaga Mother" nickname from her godchildren — two members of Elton John's family. Here's what we know about these performers. 
The Grammy Award-winning artist Lady Gaga did an Elton John tribute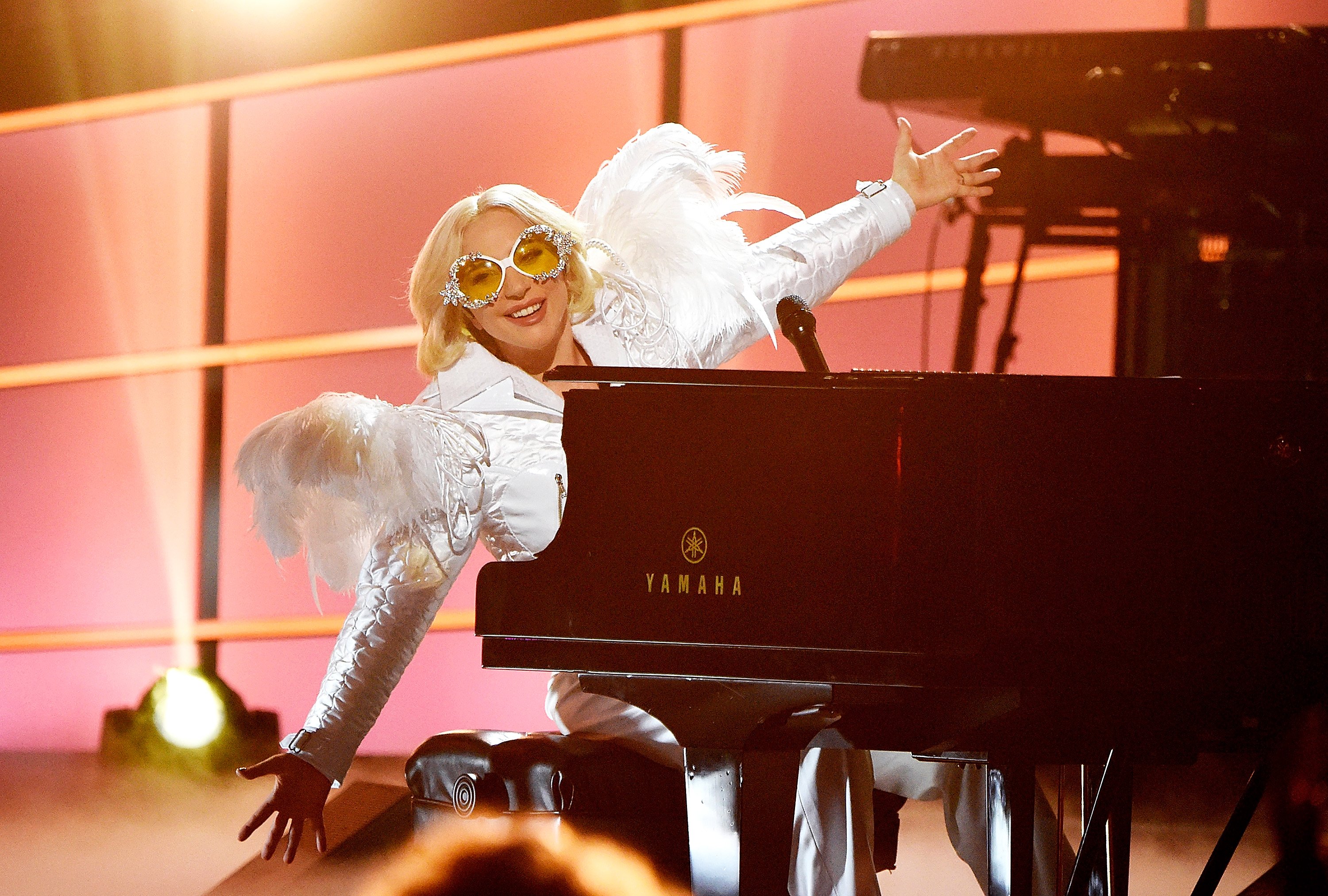 Lady Gaga is a chart-topping musician, earning Grammy Awards and nominations for her songs like "Bad Romance" and "Telephone." She partnered with Tony Bennett to create original jazz albums. She's also an unapologetic fan of John, working with the legendary artist and covering his original tracks. 
In 2018, Lady Gaga performed the GRAMMY Salute, highlighting music by the "I'm Still Standing" singer. The two artists hit the stage together during Lady Gaga & The Muppets' Holiday Spectacular, doing a rendition of "Benny and the Jets" together. 
Lady Gaga was also featured on John's live version of "Don't Let The Sun Go Down On Me." The video earned millions of views on YouTube, with fans sharing their support of these artists. Lady Gaga is also a family friend of John's.
Lady Gaga is the godmother to Elton John's children
Fans know this performer as "Mother Monster." Lady Gaga earned a few other nicknames, even one from members of John's family. Lady Gaga is godmother to Sir Elton John and his husband David Furnish's children named Zachary and Elijah. 
Of course, these kids have a unique nickname for their godmother — Gaga Mother, as seen by a handwritten note to the pop star. According to Z100, in 2019, they sent Lady Gaga a good luck note following her Oscar nomination. 
The note was complete with this personalized nickname. Lady Gaga is also the godmother to the child of her friends Brian Newman and Angie Pontani. That's the "little angel" named Sistilia as seen on her social media account.
Elton John is featured on Lady Gaga's album 'Chromatica'
In addition to featuring Lady Gaga on several original songs, Elton John appears on the 2020 release Chromatica. He lent his voice on "Sine From Above," a track also included in the Dawn of Chromatica remix album.
"He's been my mentor for a long time," Gaga said during an interview with Apple Music's Zane Lowe. "I mean, he's always challenged me to keep my head above water, and it's something that I always appreciate is that he knows when I'm down. He just does. And he knows because I hide because I never want anyone to see me when I'm like that."
"And I cannot tell you how instrumental in my life he's been to showing me that you can go all the way in life and… be authentic and be you and do good things in the world and take care of yourself and be there," she added.
Music by Lady Gaga and Elton John is available on most major streaming platforms.