'Elvis' Actor Tom Hanks Gave Austin Butler Great Advice
Playing Elvis Presley is a role that comes with a lot of pressure. The music superstar is not just known for his great music, but also for his radiant personality. Actor Austin Butler is taking on the role of Elvis in Baz Luhrmann's upcoming movie and is also joined by Tom Hanks. Hanks, a veteran actor, shared some acting advice with Butler that sounds like a great tip for any actor. 
Austin Butler is playing Elvis Presley in an upcoming movie by Baz Luhrmann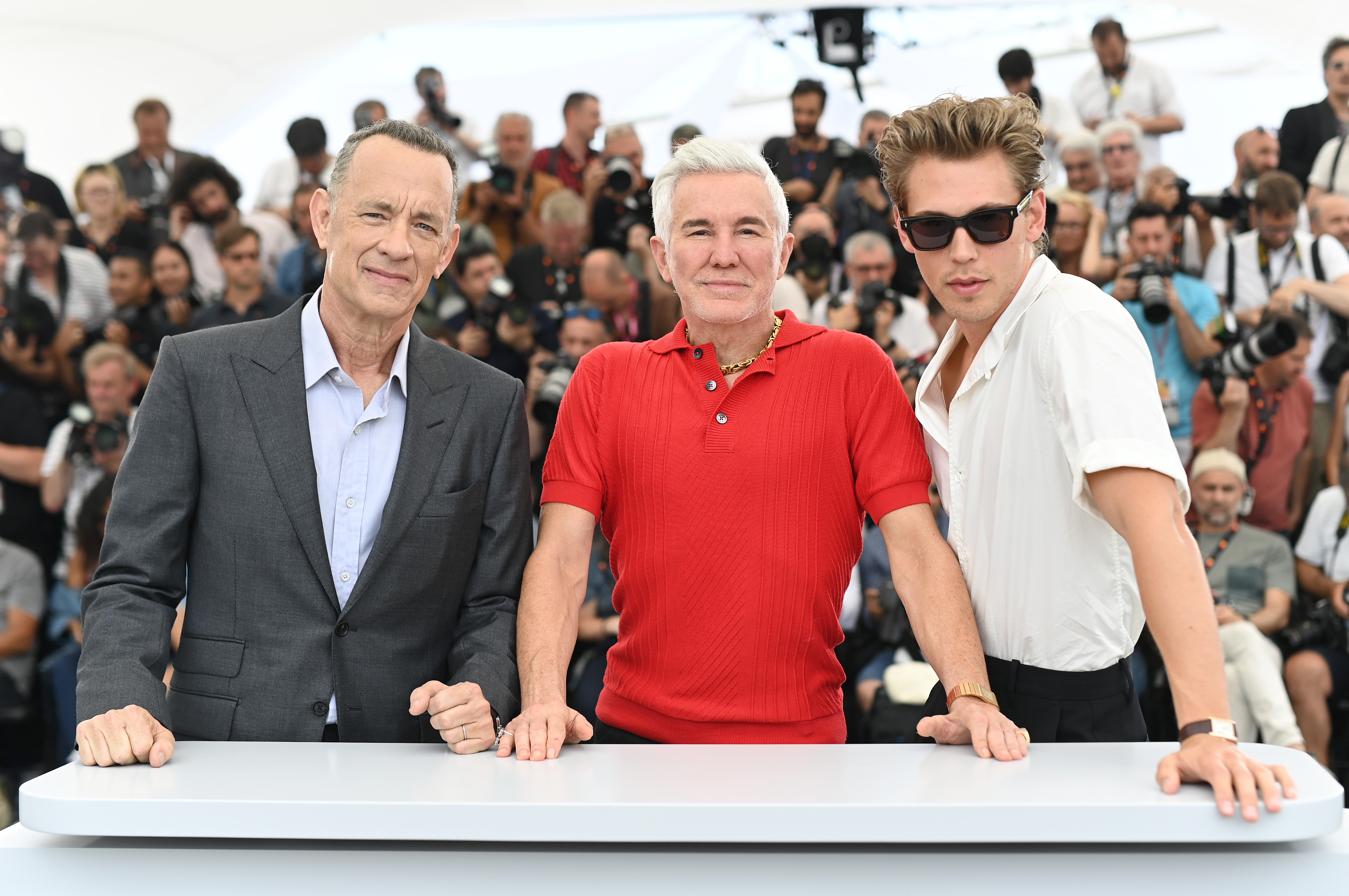 Elvis stars Butler as the Mississippi-born musician. The musical biopic will follow the life and career of Elvis as he goes from amateur artist to one of the biggest stars in the world. It will also show how American events of the 1950s and 1960s influenced his career. 
Joining Butler is Hanks who is playing Colonel Tom Parker, the manager of Elvis who believes he has discovered the next huge star. The two will be butting heads in the movie as the two had a rocky relationship in real life. Luhrmann is a director who loves to make his movies larger than life, so this movie will be a grand spectacle of the life and music of Elvis.
Tom Hanks gave Austin Butler some excellent acting advice during 'Elvis'
Butler is no stranger to acting. The actor has appeared in many movies and TV shows including Zoey 101, The Carrie Diaries, The Shannara Chronicles, The Dead Don't Die, and Quentin Tarantino's Once Upon a Time in Hollywood. However, his role in Elvis is easily the biggest of his career so far. 
In a new interview from GQ, Butler talked about how he was "mystified" with how somebody could get so into a role for a long duration of time. He asked Hanks about how the actor has been able to keep his sanity for this many decades. Hanks gave him a piece of advice saying, "Every day I try to read something that has nothing to do with the job that I'm doing." Butler said he appreciated this advice and it helped him with his own performance. 
"That gave me permission, because up till that point, I was only reading everything to do with Elvis," Butler said. "I was only listening to Elvis. It was Elvis's influences and Elvis himself and nothing else."
Butler's work ethic is what made him appealing to Luhrmann
Early reactions to Elvis are praising Butler's performance, which could turn him into a superstar. The casting decision was important for Luhrmann who got an exciting tip about Butler's strong work ethic from a legendary performer.
"I get a phone call out of the blue from Denzel Washington, who I did not know," Luhrmann told GQ. "Denzel Washington just said, in the most incredibly emotional and direct way, 'Look, I've just been onstage with this young actor. I'm telling you, his work ethic is unlike anything I've ever seen. I've never seen anyone who devotes every single second of their lives to perfecting a role.'"
Elvis arrives in theaters on June 24. 
RELATED: Elvis Presley: Austin Butler Beats Tom Cruise's 'Top Gun: Maverick' with 12-Minute Standing Ovation For 'Elvis' Biopic