'Elvis': Harry Styles Wasn't Cast as the King of Rock and Roll 'Cause He's Already an Icon'
Many of the entertainment industry's most popular young actors auditioned to play the King of Rock and Roll, Elvis Presley, in Baz Luhrmann's film Elvis. These included Austin Butler, The Offer star Miles Teller, and West Side Story's Ansel Elgort. Luhrmann eventually picked Butler for the seminal role. However, Harry Styles, who could act, sing, and dance, was not cast.
Elvis Director Baz Luhrmann claims there was a good reason why he didn't choose the actor and singer for the role: "he's already an icon."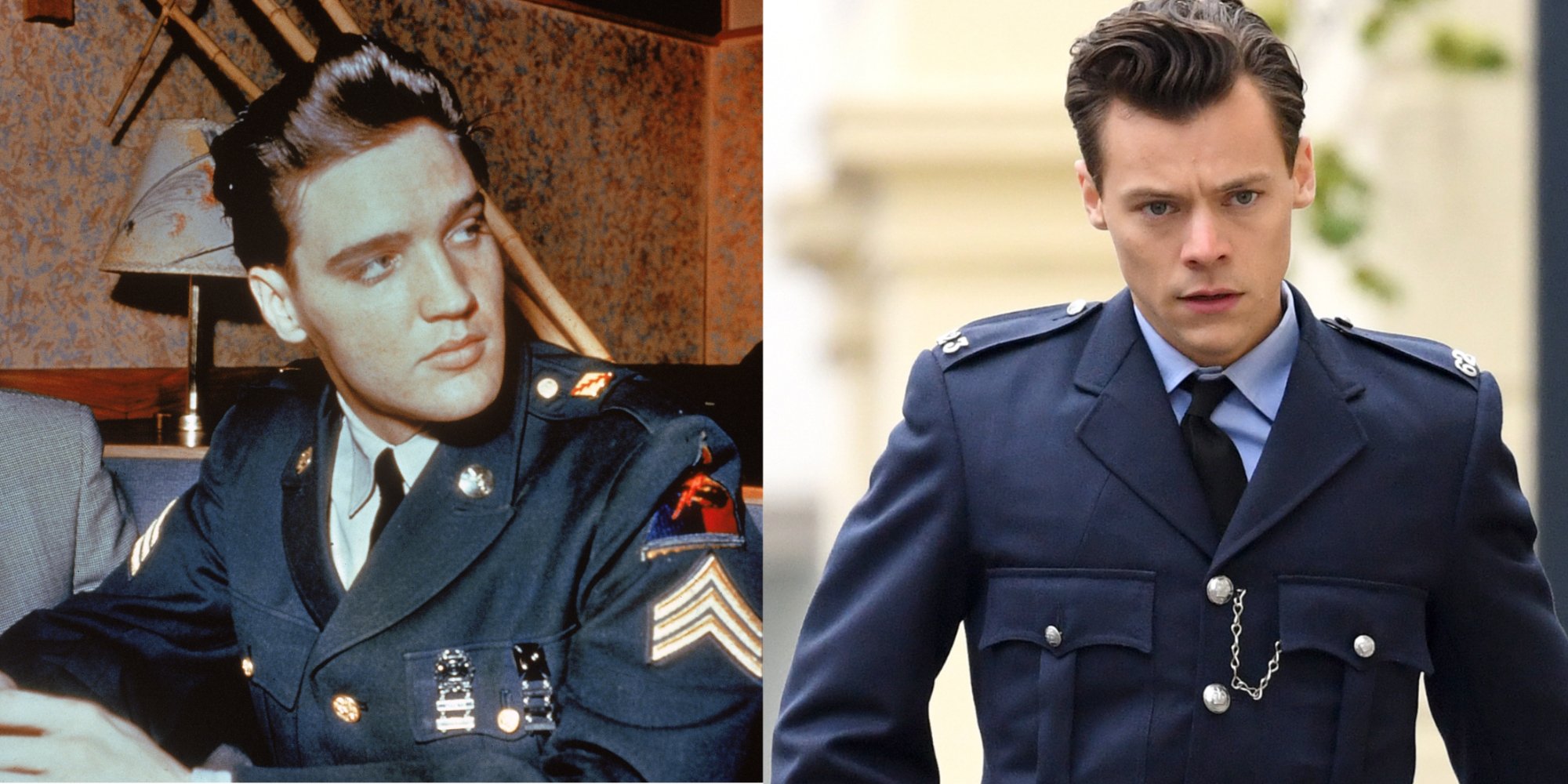 Baz Luhrmann hired Austin Butler to star in 'Elvis'
Luhrmann claimed that Butler had what he was looking for in an interpretation of the King of Rock and Roll.
But, "I knew I couldn't make this film if the casting weren't right. We searched thoroughly for an actor with the ability to evoke the singular natural movement and vocal qualities of this peerless star. Also capturing Presley's inner vulnerability," Luhrmann said in a statement to Deadline.
Luhrmann concluded, "I had heard about Austin Butler from his stand-out role opposite Denzel Washington in The Iceman Cometh on Broadway."
"Through a journey of extensive screen testing, music, and performance workshops, I knew, unequivocally, that I had found someone who could embody the spirit of one of the world's most iconic musical figures."
Harry Styles wasn't cast in 'Elvis' 'cause he's already an icon' said director Baz Luhrmann
As It Was.https://t.co/eEGYBrqAQD pic.twitter.com/ZR34SA1XrF

— Harry Styles. (@Harry_Styles) March 31, 2022
Billboard Magazine reported Luhrmann shared why Styles was not cast as the lead in Elvis.
"Harry is a talented actor," Luhrmann said during an interview with the Australian radio team Fitzy & Wippa.
However, Luhrmann subsequently explained he would love to collaborate with Styles in the future.
"I would work on something with him, but Harry's real issue is that he's Harry Styles. He's already an icon," Luhrmann explained.
Meanwhile, Luhrmann admitted Styles was "desperate" to "put the suit on and explore."
"He's such a great spirit, and I have nothing but great things to say about Harry Styles."
Harry Styles's film career continues to grow
The "As it Was" singer will next be seen in the Olivia Wilde film Don't Worry Darling.
Florence Pugh plays Alice, a housewife in the psychological thriller.
In short, the story depicts an experimental utopian community where Alice (Pugh) is married to Jack (Styles).
But Alice's life unravels after learning the disturbing truth behind her loving husband's glamorous company.
The star-studded cast includes Chris Pine, Gemma Chan, KiKi Layne, Sydney Chandler, and Nick Kroll. Director Olivia Wilde, Styles' current girlfriend, also has a small role in the film.
Don't Worry Darling has a release date of Sept. 23, 2022.
Ahead of Don't Worry Darling, Styles filmed had a small part in 2017's Dunkirk.
He will soon be seen in the feature film My Policeman. Styles plays Tom Burgess, a policeman who marries a woman named Marion (Emma Corrin) while carrying on a relationship with a museum curator named Patrick Hazelwood (David Dawson).
Baz Luhrmann's Elvis shimmies into theaters on June 24.
RELATED: 'Elvis': Tom Hanks Professes You 'Couldn't Take Your Eyes off Austin Butler' During Filming