Elvis Presley and Roy Orbison Inspired This No. 1 Hit by John Lennon
John Lennon didn't just take influence from Elvis Presley and Roy Orbison, he released a No. 1 single inspired by the King of Rock 'n' Roll and other 1950s artists. In an interview, John explained why he went back to the music of an earlier era for one of his songs. Here's a look at why this song stands apart from all of John's other No. 1 hits.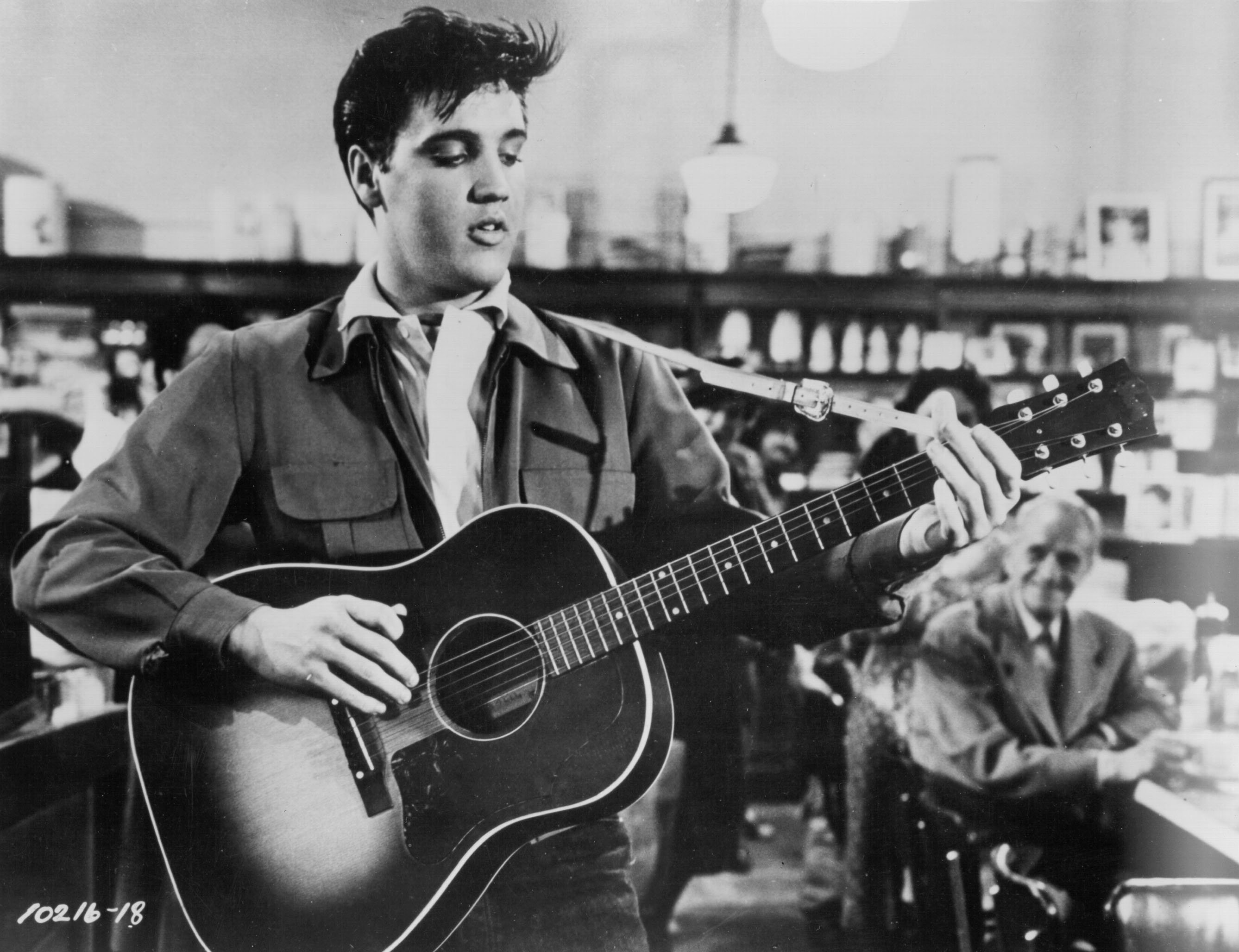 The 'unpretentious' John Lennon song inspired by Elvis Presley and Roy Orbison
Firstly, a little background. The Beatles started as a band obviously influenced by Elvis and other American rock 'n' roll artists, however, they evolved into a much more eclectic group. When John left the Fab Four to pursue a solo career, he often went in more avant-garde directions. However, he returned to the world of old-school rock 'n' roll for the appropriately-titled album Rock 'n' Roll. The album was composed of covers of songs from the 1950s and 1960s.
Five years went by before John released his next album, Double Fantasy. He decided to write something old-school for Double Fantasy. In an interview with Rolling Stone, John told Jonathan Cott he drew influence from both Elvis and Roy Orbison for one of the songs from Double Fantasy.
RELATED: Were John Lennon & Yoko Ono Going to Play Jesus & Mary Magdalene?
"I came back from where I know best, as unpretentious as possible . . . and with no experimentation, because I was happy to be doing it as I did it before," John said. "My song '[(Just Like)] Starting Over' – I call it 'Elvis-Orbison.'"
Why John Lennon drew inspiration from the music of the 1950s
Afterward, Cott noted how "(Just Like) Starting Over" had a tape echo. "Well, the tape echo is from the '50s," John said. "Almost every record I made had the same echo on it… all the way back to [Chuck Berry's] 'Rock and Roll Music.' I love it. And my voice has always sounded pretty much the same. I'm going right back to the roots of my past. It's like Dylan going to do Nashville Skyline. But I don't have any Nashville, being from Liverpool, so I go back to the records I knew, which is Elvis and Roy Orbison and Gene Vincent and Jerry Lee Lewis. I occasionally get tripped off into a 'Revolution 9,' but my far-out side has been completely encompassed by Yoko."
RELATED: The Singer John Lennon Said Was as Important as Paul McCartney and Bob Dylan Combined
How the public reacted to '(Just Like) Starting Over'
1950s nostalgia was big in the 1980s. After all, the era gave us Back to the Future, Peggy Sue Got Married, and remakes of 1950s horror staples like The Blob, The Fly, and Invaders from Mars. John tapped into this strain of nostalgia and "(Just Like) Starting Over" reached the summit of the Billboard Hot 100. "(Just Like) Starting Over" is notable because it became John's final No. 1 hit on the chart. He had some top 10 hits afterward, but none of them performed as well as his Elvis-inspired hit. The combination of Elvis, John, and Orbison was commercially potent.