Elvis Presley and Austin Butler's Eerie Similarities Made Him Predestined to Play King of Rock and Roll
The forthcoming Elvis Presley biopic, Elvis, starring Austin Butler in the titular role of the King of Rock and Roll, is hotly anticipated by fans of the entertainer. However, the two men share an eerie similarity that appeared to make Butler predestined to play the part. One of these was a significant loss both men shared at a young age.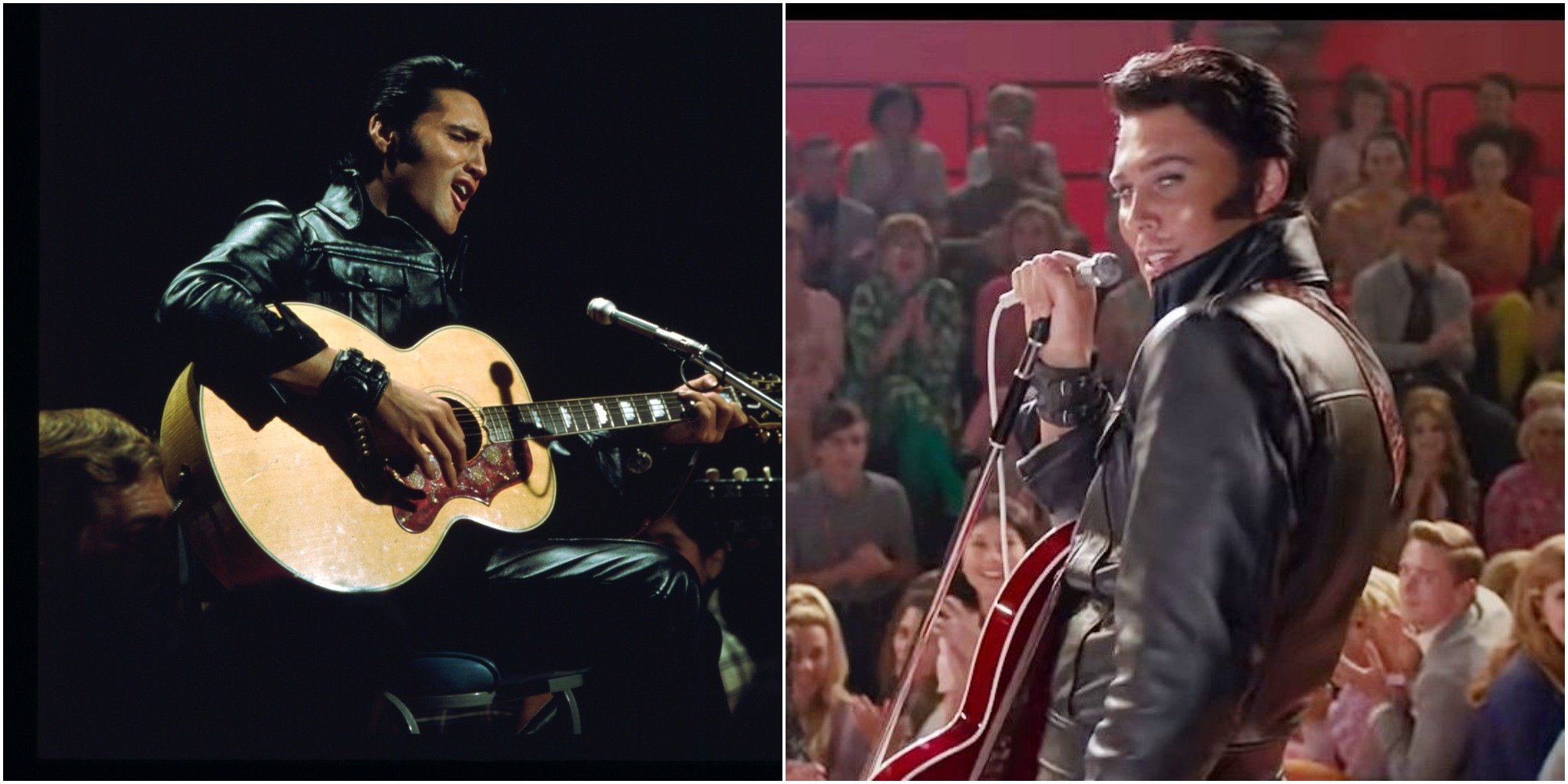 Butler was chosen above other Hollywood heavyweights to play the King of Rock and Roll
Director Baz Luhrmann claimed Butler had what he was looking for when it came to his interpretation of the script for Elvis.
"I knew I couldn't make this film if the casting weren't right. We searched thoroughly for an actor who could evoke this peerless star's singular natural movement and vocal qualities. Also capturing the inner vulnerability of the artist," Luhrmann said in a statement to Deadline.
Luhrmann concluded, "I had heard about Austin Butler from his stand-out role opposite Denzel Washington in The Iceman Cometh on Broadway."
"Through a journey of extensive screen testing, music, and performance workshops, I unequivocally knew I had found someone who could embody the spirit of one of the world's most iconic musical figures."
Butler's role as Presley came with a series of hurdles to overcome. These included beating out some of the hottest and most recognizable young actors in the entertainment industry, including Harry Styles, Miles Teller, and Ansel Elgort.
Butler and Presley both suffered a significant loss at a young age
In an interview with Vogue Magazine, Butler revealed that in 2014, he lost his mother and "best friend" Lori to cancer.
Presley suffered the same loss at the age of 23 when his mother, Gladys, died of a heart attack.
Butler spoke of this parallel between himself and Presley.
"I'd been watching all these documentaries and learned a couple of days prior that Elvis's mom had died when he was 23, the same as me," Butler said. "I thought he probably had nights where he woke up from nightmares. So what can I do with that?"
This realization came on the heels of Butler listening to Presley's entire song catalog in chronological order while painting his home. It was then he first taped an audition for Luhrmann.
"I taped 'Love Me Tender' in my bedroom," he says. "But when I watched it back, it was an impersonation. It wasn't truthful, you know?"
Austin Butler says the 'stars were aligning' when he learned of 'Elvis' role
Butler told Vogue that shortly after starring on Broadway in The Iceman Cometh, he returned home to Los Angeles. He was driving with then-girlfriend Vanessa Hudgens when Presley's "Blue Christmas" came on, and he began to sing along.
Butler said Hudgens told him that someday, he should play the King. However, he soon learned Luhrmann was working on a script of Elvis' life story.
"It felt like the stars were aligning," Butler admitted. "I just said I'm going to dedicate everything I have to this."
It was a performance of The Rightgeous Brothers' "Unchained Melody" that secured Butler the coveted role.
"I sat down at the piano in my bathrobe and just started fiddling," he says. "I'd been practicing 'Unchained Melody' for a while, but I'd always been singing it to a lover," the actor admitted.
"That night, I sang it to my mom. I wasn't trying to look and sound like Elvis. I wasn't trying to do anything but take that emotion and pour it into the song."
It was that vocal that Luhrmann said sealed the deal. "What I heard vocally, and more importantly, what I saw emotionally, was something that simply couldn't be ignored," Luhrmann said to Vogue.
"From the moment I met Austin, he carried something of Elvis with him. He had a hint of the swagger, a touch of the sound," the filmmaker concluded.
Elvis debuts in theaters beginning June 24.
RELATED: Lisa Marie Presley Breaks 15-Month Social Media Silence to Proclaim Austin Butler Is 'Unprecedented' in Elvis Biopic