Elvis Presley Biopic: Is Austin Butler Really Singing the King of Rock and Roll's Songs?
The 'Elvis' trailer gave fans their first look at Austin Butler as the King of Rock and Roll. But was the actor really singing?
Actor Austin Butler is winning praise for his portrayal of Elvis Presley in the biopic Elvis. Fans were first introduced to the actor as the King of Rock and Roll on Feb. 17, 2022, when director Baz Luhrmann released the film's first full-length trailer.
As the film features Presley's life story and his iconic music as well, fans wondered if Butler would attempt to sing some of the entertainer's best-loved songs. We have the answer to whether or not the actor has delivered on that significant aspect of Presley's talent.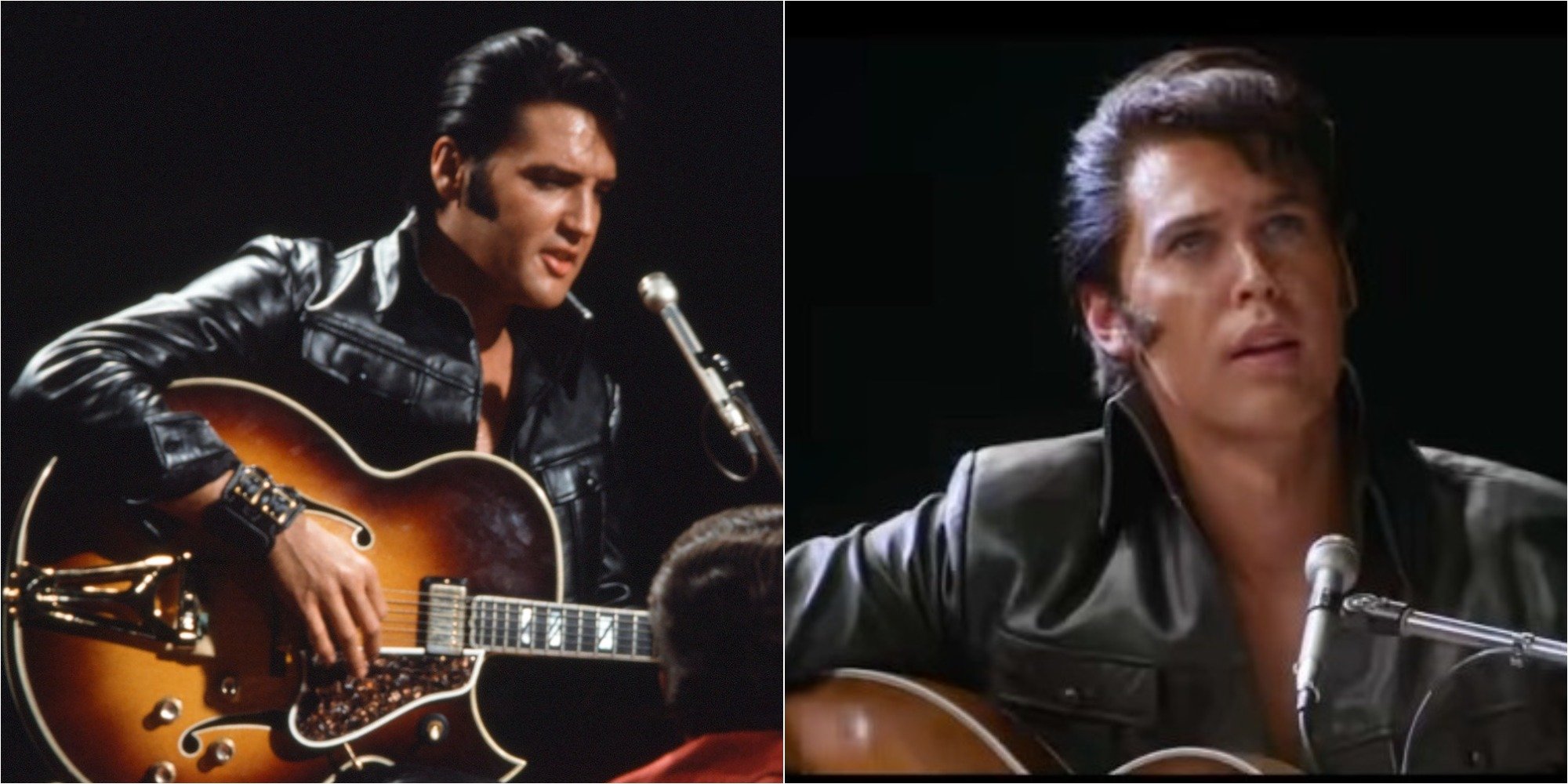 'Elvis' biopic will delve deeply into Presley's life story
The trailer delivers Presley's story from his life as a young boy in Tupelo, Mississippi, through his rise to a global music superstar.
Presley's manager, Colonel Tom Parker, looms as large in the film as he did in the singer's life. Played by Tom Hanks, the Colonel engineered Presley's rise to the top of the music and movie charts and embedded his persona into popular culture.
In the trailer, Butler recreated Presley's 1954 appearance on Louisiana Hayride, wearing a hot pink suit and appearing scared and nervous in front of a hostile audience.
Hanks, as Parker, spoke of the legend born at that second.
"At that moment, I watched that skinny boy transform into a superhero," Hanks says in the trailer. "He was my destiny."
The trailer subsequently hits on other essential moments in Presley's life, including his appearance on The Ed Sullivan Show, the 1968 Comeback Special, his relationship with his parents, his wife Priscilla, and his role as a father to Lisa Marie.
Does Austin Butler sing Elvis Presley's songs in the film?
With so many songs to choose from that make up Presley's music catalog (over 700), Luhrman made sure to include those most beloved by fans.
In the trailer, "Suspicious Minds," "C.C. Rider," "Jailhouse Rock," "That's All Right Mama," and "Unchained Melody" are featured.
However, did Butler sing any, if all, of those iconic songs performed by the King of Rock and Roll?
Per The Hollywood Reporter, Luhrmann revealed the film features Butler's voice for young Elvis and a blend of Butler and tapes of Presley for midlife Elvis.
However, that doesn't mean that the actor didn't work diligently to learn Presley's legendary vocal inflections.
"When I began the process, I set out to get my voice to be identical. That instills fear. So that got the fire burning," Butler said. "For a year before we started shooting, I was doing voice coaching."
Butler paid homage to Presley by studying his body of work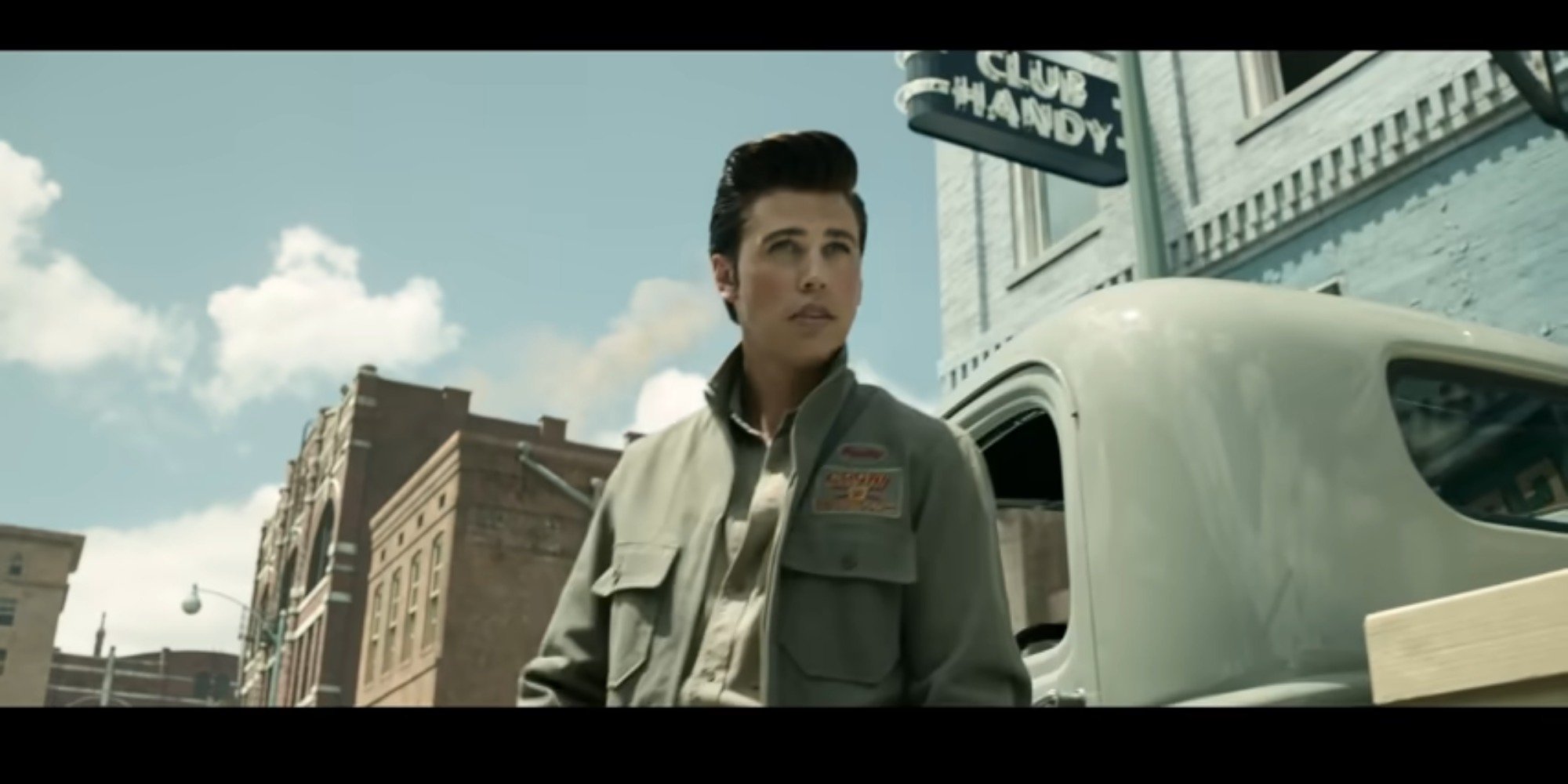 Elvis explores Presley's life in three sections: Elvis as a child, a young man breaking into fame, his marriage and film career, and the twilight days before his premature death at the age of 42 in 1977.
Butler wanted to honor Presley by learning as much as possible about the singer. The actor felt accuracy would not pay the proper homage to such a beloved American icon and his ex-wife Priscilla Presley and the couple's only daughter, Lisa Marie.
"I watched as much as I could, over and over," Butler said of studying Presley's films and concerts.
"I feel such a responsibility to Elvis and to [ex-wife] Priscilla and [daughter] Lisa Marie, and all the people around the world who love him so much."
Elvis hits theaters on June 24, 2022.