Elvis Presley Boycotted His Father's Wedding For 1 Reason
Elvis Presley's father decided to remarry — and that caused some family drama with Elvis. He boycotted his father's wedding for a very specific reason. Afterward, his stepmother accused Elvis of inspiring her sons to use drugs — and she even gave her opinion on why the King of Rock 'n' Roll died so young. …
Elvis Presley's father decided to remarry — and that caused some family drama with Elvis. He boycotted his father's wedding for a very specific reason. Afterward, his stepmother accused Elvis of inspiring her sons to use drugs — and she even gave her opinion on why the King of Rock 'n' Roll died so young.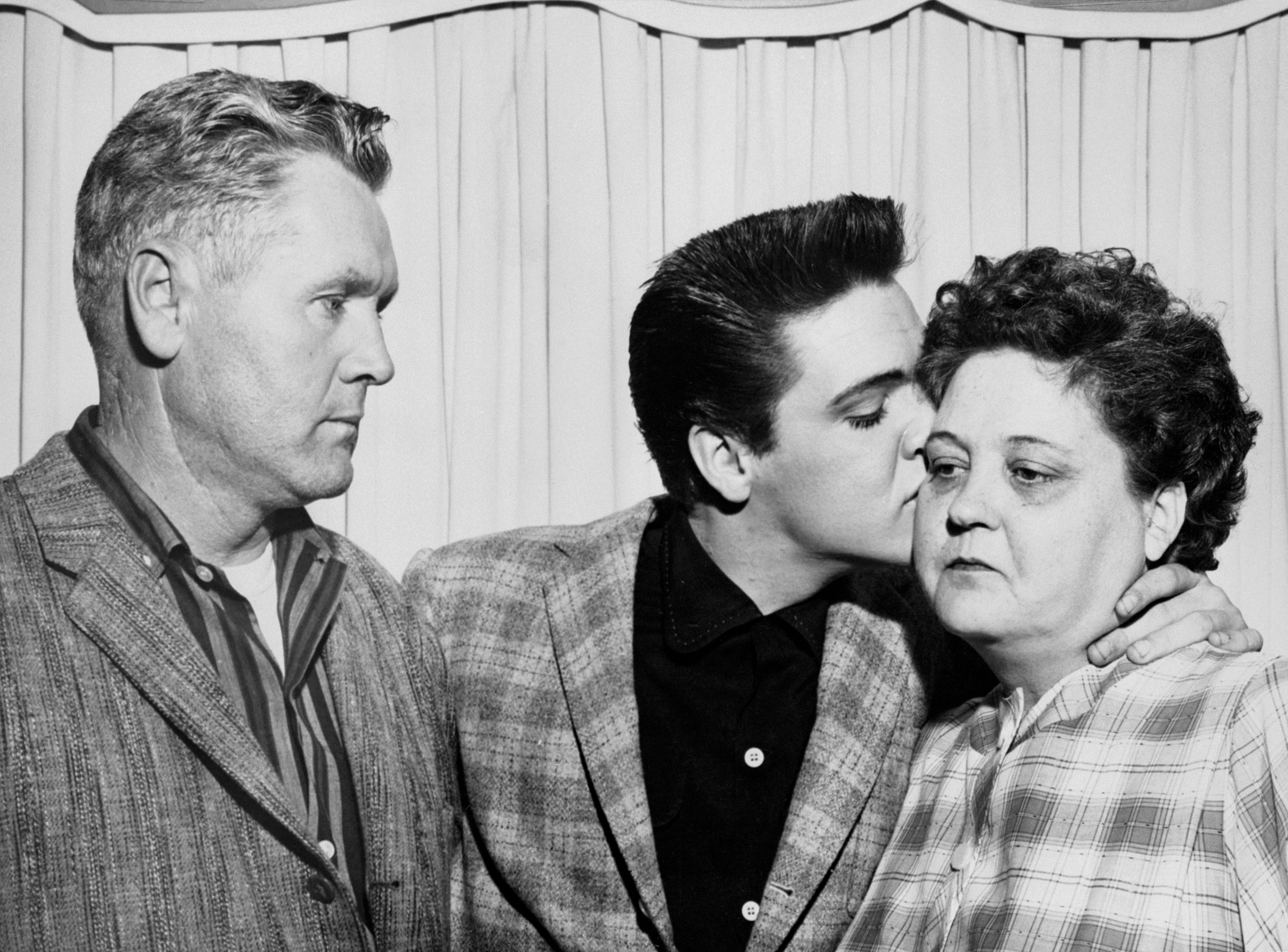 How someone who saw Elvis Presley perform live became a part of his family
In the early 1960s, Elvis shot a movie called G. I. Blues in Germany. He came home from the shoot to Memphis, Tennessee, according to the book The Elvis Archives. 
At that time, his father, Vernon Presley, married a widow named Davda "Dee" Stanley, whom he met in Germany. Stanley and Vernon married in Huntsville, Alabama. However, Elvis was nowhere to be found on their wedding day. Elvis Australia said the King of Rock 'n' Roll became enraged his father wanted to remarry so soon after his mother's death in 1958.
The ground rule Elvis Presley gave Dee Stanley
The Elvis Archives reports Elvis decided to boycott the wedding. He felt he had only one mother — his biological mother, Gladys Presley. He said Stanley should understand she could not take Gladys' place and, if she understood that, there wouldn't be any "trouble" between the two of them. In addition, Elvis swore he would stand by his father, He also gave his new step-siblings many toys.
Did Dee Stanley exploit the King of Rock 'n' Roll after his death?
Elvis Australia reports Elvis' connection to Stanley lasted beyond his death. She co-wrote a book about her stepson called Elvis: We Love You Tender. "It's the story of a wife and mother, her sons and how it felt to have the major portion of our lives consumed by Elvis' own life," she revealed. "We want the world to see the human suffering beneath the glittery veneer."
A book like Elvis: We Love You Tender could obviously be seen as exploitative. However, Stanley had a response to that idea. "How could I exploit it any more than it has already been exploited?" she said. "And besides, we all gave our lives to Elvis. Now maybe we're just trying to take a little something back."
Why Elvis Presley died — according to Dee Stanley
In addition, she blamed Elvis' drug habits for influencing her sons to do drugs. "His stepbrothers worshipped him and anything Elvis did, they did," she said. Stanley also said Elvis felt guilty for influencing his stepbrothers to do drugs.
Stanley also had a theory as to why Elvis died so young. "Elvis was a drug addict and none of us could admit it until after he was gone," she said. "There wasn't a person in the world that would say no to him. If there was a woman or man strong enough, Elvis would be alive today."