Elvis Presley's Daughter Lisa Marie Shares Painful Truths About Graceland's Meditation Garden: 'How Many People Have a Family Grave in Their Backyard?'
Elvis Presley's daughter Lisa Marie spoke honestly about having a family graveyard in the back of her childhood home.
Elvis Presley's beloved Graceland Mansion, located in Memphis, Tennesee, was a place where Presley shared many happy memories. However, it also has the unique distinction of being a family gravesite. Interred in its meditation garden are the King of Rock and Roll, his father Vernon, mother Gladys, grandmother Minnie Mae, and grandson Benjamin.
Elvis' daughter, Lisa Marie, revealed some painful truths about how she feels every time she looks out the mansion's back window. She questioned, "How many people have a family grave in their backyard?"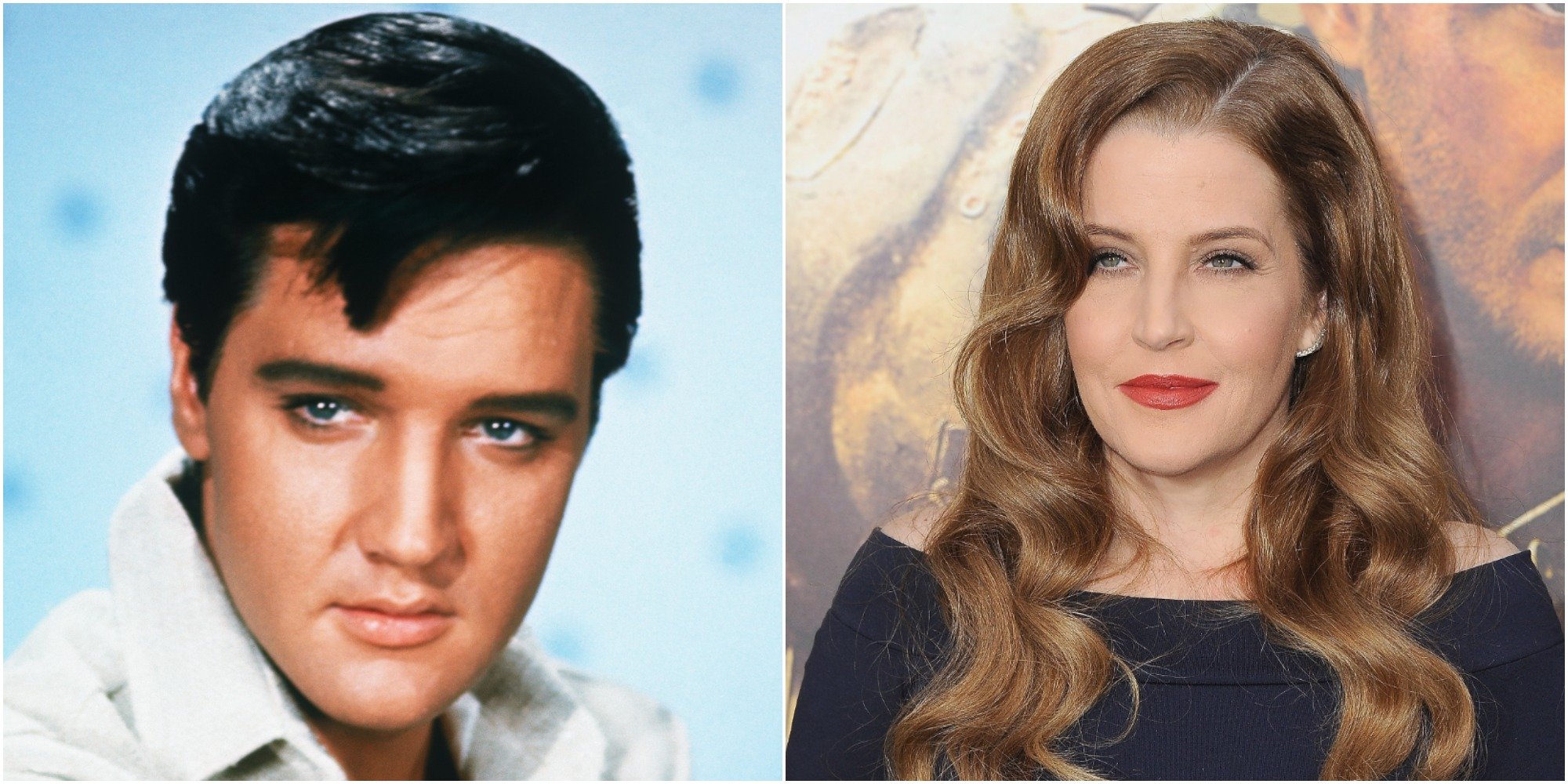 The Presley family was not always interred on the Graceland property
Elvis' mother Gladys, the first Presley family member to pass, was not initially buried on Graceland's property. In 1958 when Gladys was just 48 when she died of heart failure. Elvis was a soldier in the U.S. Army at the time of her passing and stationed in West Germany.
Gladys was initially buried in Forest Hill Cemetery in Memphis. Upon the King of Rock and Roll's untimely death in 1977, he was laid to rest alongside his mother. Less than two weeks after his internment, three men were arrested and charged with trying to steal Elvis Presley's body. Hence, for fear of a repeat incident, the singer's body and his mother's were moved to Graceland.
Five years after Elvis' death, Priscilla Presley, Elvis' only wife, subsequently opened the family home to the public. There, fans could adequately pay their respects to the King of Rock and Roll.
Lisa Marie Presley's speaks about having a graveyard in the back of her childhood home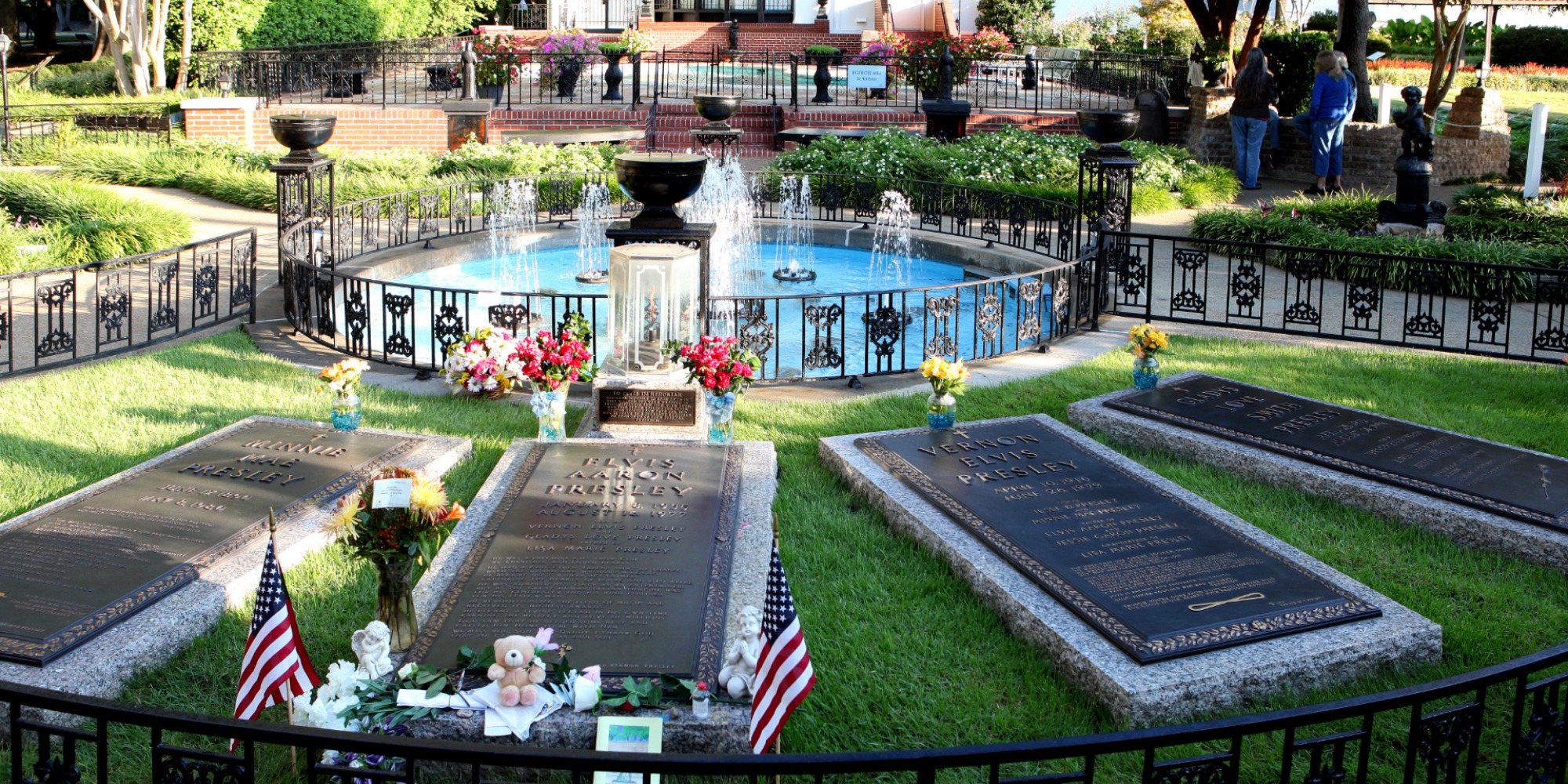 The only child of Elvis and Priscilla Presley spoke honestly about having a family graveyard in the backyard of her childhood home, reported by Express.
"The back lawn of Graceland is a graveyard, basically. How many people have a family grave in the backyard? How many people are reminded of their fate, their mortality, every [expletive] day?" she said.
Furthermore, in 2003, Lisa Marie spoke of growing up in the mansion in the lyrics of a song titled "Lights Out."
"Someone turned the lights out there in Memphis. That's where my family's buried and gone. Last time I was there, I noticed a space left, Next to them there in Memphis, In the damn back lawn," she penned.
Elvis' grave is between his paternal grandmother and his father. However, his mother lies next to his father, and a smaller memorial stone, a cenotaph, for his twin brother is next to Gladys. A cenotaph is a monument marker for someone not buried in that location. 
Likewise, Lisa Marie Presley spoke of if she will someday be laid to rest alongside her family
Elvis' only child addressed if she would someday like to be laid to rest in the Presley family Meditation Garden at Graceland.
"All the graves are lined up, and there's a spot there, waiting for me, right next to my grandmother," she said.
"I don't plan on anything. I'm sure I'll end up there. Or I'll shrink my head and put it in a glass box in the living room. I'll get more tourists to Graceland that way," Express reported.